The price of the most expensive rings in the world can exceed 14 million dollars, not only because of their beauty, but also because of the cut and color of the diamond. The engagement ring represents the formal acceptance of marriage. This custom dates back to the time of the Egyptians and Romans. At that time, the value of this object only fell on the symbolic. It was until the 15th century, in the Middle Ages, when the rings began to be decorated with gems and diamonds. Thanks to their physical properties and attributes, the rings were selected by the aristocracy of the time to be worn at weddings. In 1477, Maximilian of Austria presented a diamond engagement ring for the first time to Mary, daughter of the Duke of Burgundy. Currently, an engagement ring can have an exorbitant cost, not only because of what it represents, but because of the material, design and even history.
How much do the most expensive engagement rings cost?
There is no rule about what an engagement ring should look like; However, several celebrities have surprised making love promises with really expensive diamonds. The diamonds that stand out the most are the blue ones; their strange color usually places them among the most expensive on the market. Here is the list of the most expensive diamond engagement rings in the world:
Pink intense diamond ring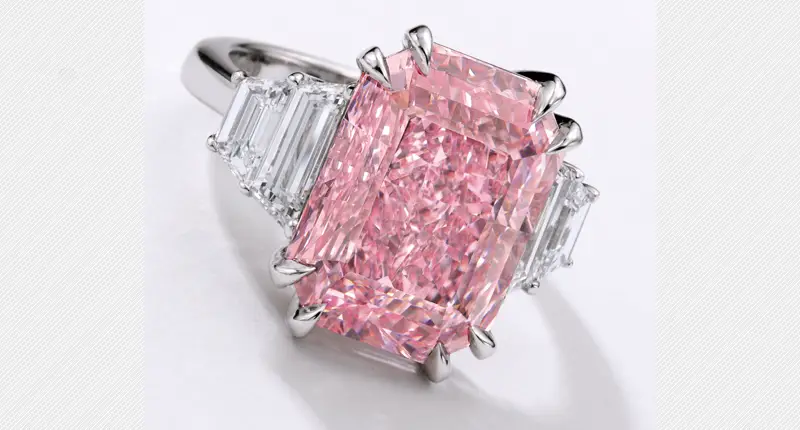 Set amid triangular diamonds, this ring features a mesmerizing emerald cut pink diamond and VVS1 clarity. Pink diamonds acquire their color as a result of a rare natural slippage of the crystal lattice in the stone as it forms deep within the earth's crust. Sotheby's auctioned this jewel for $ 20,778,352 in 2016 in Genoa, Switzerland.
Blue diamond Bvlgari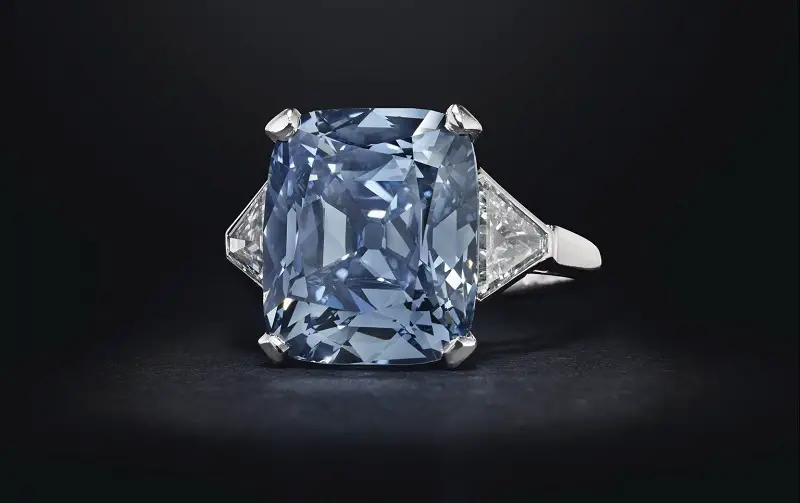 This is a 8.08 carat cushion modified brilliant cut diamond set on a platinum ring accompanied by two triangle cut diamonds. The piece is designed by the Italian jewelry house Bulgari. In December 2018, this ring was auctioned for $ 18,312,500.
The sky blue diamond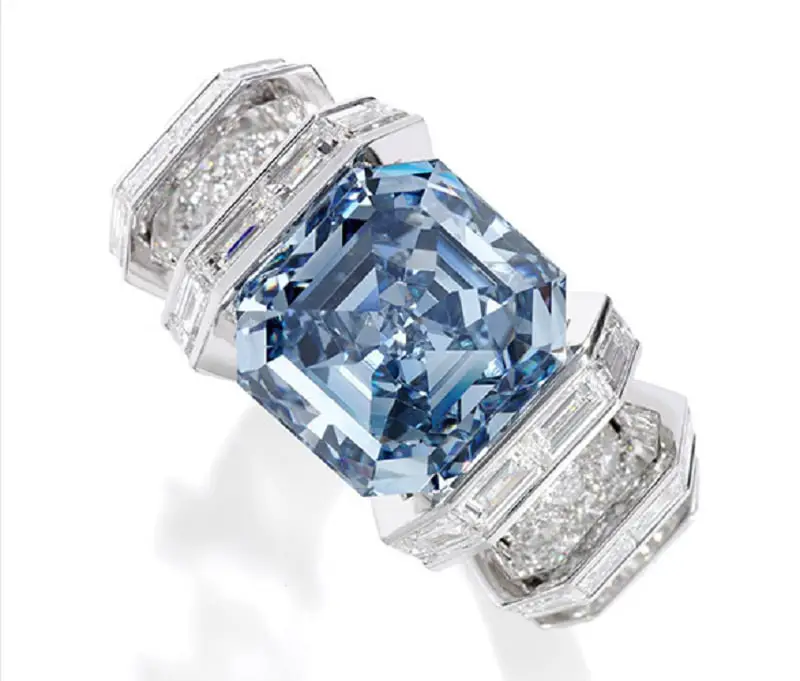 It is a square cut diamond of a rare blue 8.01 carat color set in a Cartier ring which is itself covered in white diamonds. The piece is numbered, as it belonged to a private collection. The auction price of this ring was 17 million 74 thousand 500 dollars.
Deep blue diamond ring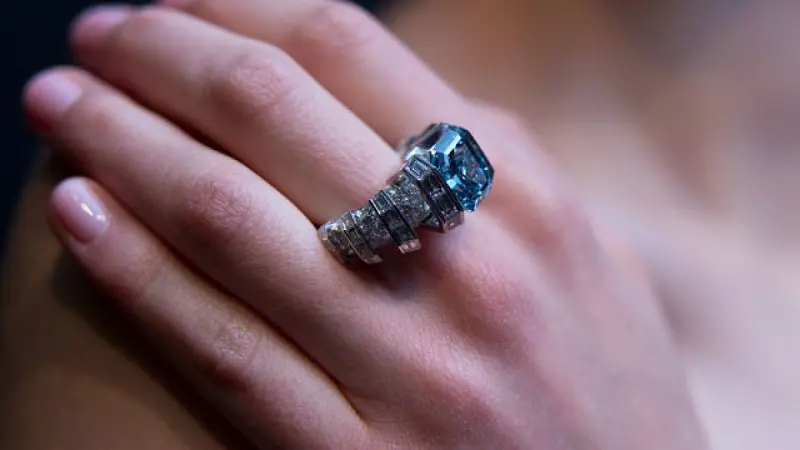 This piece was designed by luxury jeweler Shlomo Moussaieff. The platinum ring features a 7.74-carat deep blue oval diamond flanked by two diamonds signed by Jacques Timey. Blue diamond has a clarity rating of VVS2 and clarity of Type IIb, an ultra-pure grade that represents only 0.1 percent of all natural diamonds. Sotheby's auction house sold this gem for $ 13,737,500.
Wilfred Rosado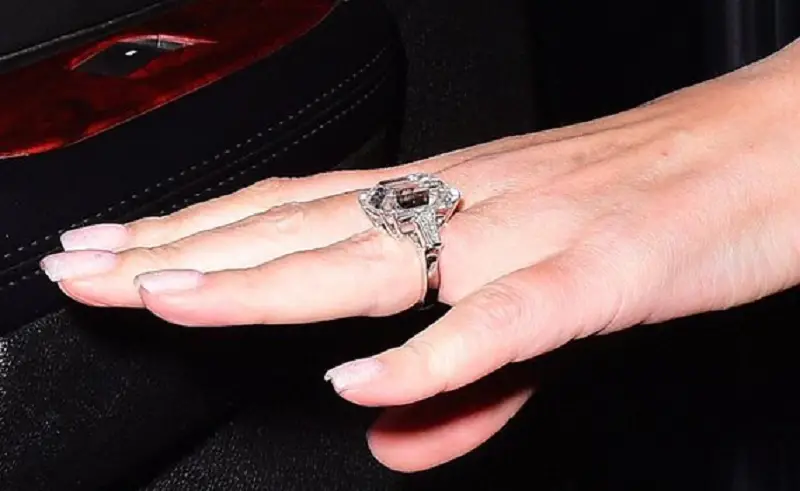 This ring was designed by prestigious jeweler Wilfredo Rosado for James Packer to propose to Mariah Carey in 2016. The ring has a 35-carat diamond and is valued at $ 10 million.