Meet the four most extreme houses in the world, these are more terrifying houses that only the brave can enter, so be very careful with that, if you feel that you have the courage, maybe one day you could go visit those houses. They are also the most expensive haunted houses in the world! So without further delay, let's get started!
Frightworld Scream Park – New York
Here we have Frightworld Scream Park – New York this is NOT a "simple" horror house, it is one of the best haunted houses in New York, of course! It is a "haunted" house that is not actually haunted, but rather a theme park that features five award-winning attractions, including: a rustic cabin, an isolated cabin littered with bloody victims, and an abandoned asylum in a remote highway. This is America's largest and best indoor amusement park. And now why do you have to go? well, Frightworld has been recognized by Buzzfeed, Travel Channel, among others, as one of the best haunted houses in the country. So if you love the EXTREME you definitely have to go, although of course, this is one of the most terrifying houses in the US, however, not the most terrifying on the planet.
Nightmare on 13th Haunted House – Utah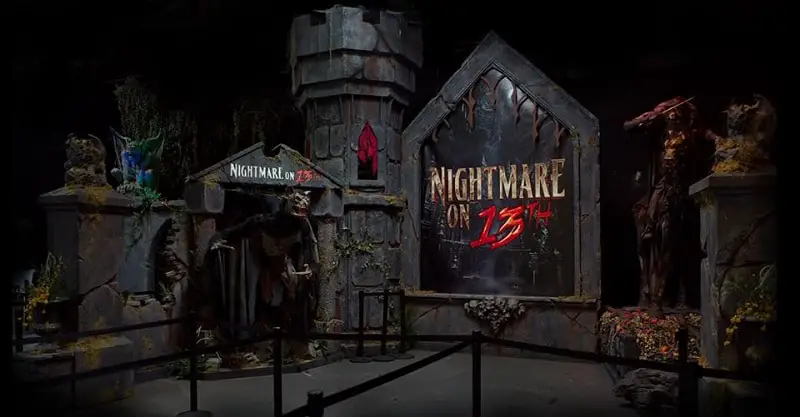 It started in the year of 1990 as The Institute of Terror Haunted House, Nightmare on 13th and has grown into one of the most terrifying and haunted attractions in America's industry, yet that's not all, every year. they choose a completely different theme from the previous year and invent a new show, as if it were a new nightmare. It has 36,000 square feet of space to torment all those people who come to visit the house, inside they feature actors (from scare) professionally dressed in costumes, masks and makeup, cutting-edge animatronics and audio / lighting effects. Travel Channel chose it (by vote) as the darkest attraction in America.
PennHurst Asylum – Pennsylvania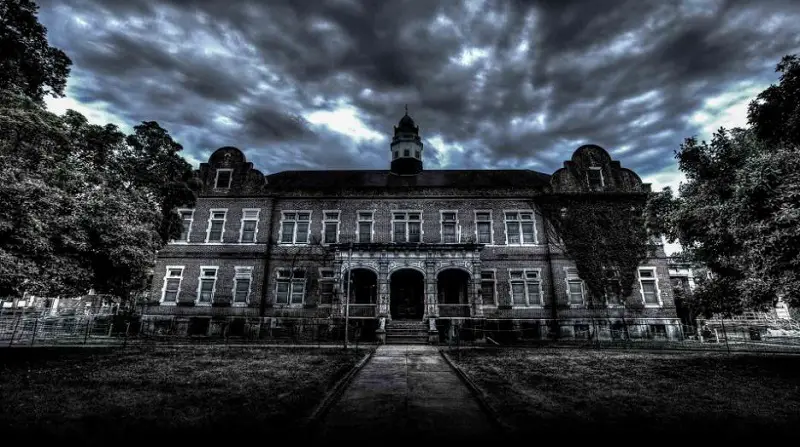 In 1908, long before it was reborn as a haunted house attraction, Pennhurst was a madhouse and home to thousands of the physically and mentally handicapped. PennHurst, the legendary haunted hospital complex has opened its doors after being abandoned for 25 years! Pennhurst Haunted Asylum is Pennsylvania's scariest haunted house! The biggest attraction is that it completely respects the building and continues to use the old utensils: rooms with stretchers, wheelchairs and everything that was there. However, it is still not the most haunted house in the world.
McKamey Manor – California
McKamey Manor is the most extreme house in the world. Although well, thousands of people joined an initiative to close it, accusing that, instead of being a haunted house, it is more of a torture house. So far, more than 155,000 people have signed the petition, uploaded to Change.org, to close the mansion. The petition charges that the McKamey Mansion is lying by describing itself as an "extreme haunted house," when "it is not really a haunted house, but a torture chamber in disguise. To be able to visit it, you have to enter a waiting list of more than 24,000 people and pass a medical test that shows that you do not have any health problems and that you can be subjected to large doses of stress without dying along the way. At McKamey Manor you can see the assistants drenched in blood, tied up, locked in cages with snakes, with spiders on their faces, forced to eat rotten eggs.. The visit lasts 2-3 hours, but nobody has managed to finish it. It is so extreme and terrifying that it offers $ 20,000 (about 18,000 euros) to whoever manages to complete its entire journey. Located in Summertown, Tennessee (USA).