If you're a graphic designer, or want to get into the business, then chances are, you may have stumbled upon logo design. If not, then don't panic! Logo designing is one of the things that you'll get acquainted with when studying to be a graphic designer.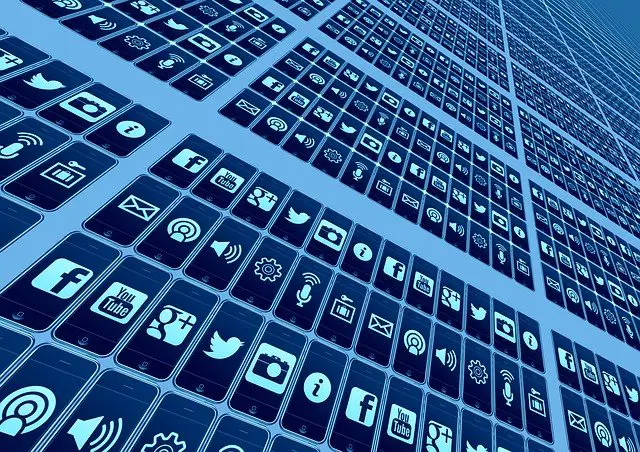 First and foremost, graphic design, according to CareerExplorer, involves learning the following media:
Typography (i.e. fonts)
Colors and shapes
Fonts and styles
Colors
Photography and images
Animation
Print design
Billboards, AND
Logos
Logo design is extremely important in graphic design, because it shows people (i.e. clients) your creativity, along with the thought process behind what you will eventually create. Plus, the idea of creating something that eventually millions of people will get to see can be an honor, should you choose to go that route.
Since around 85% of consumers see themselves as "loyal to brands," why not continue this loyalty with a spot-on logo? In fact, there's more to the loyalty than that. Consider more of these statistics from Business News Daily:
78% of consumers say logos are considered "works of art"
More than one-third of consumers feel that a logo conveys equates to the brand's overall quality
So, you see, logos mean a lot to consumers than one might suspect.
With that said, this article will take you through a detailed overview of being a logo designer, which will address the following:
Why logo designing matters
Learning the basics
Learning the expectations
The types of software to consider working with
Inventing your own style
Your portfolio and brand
Website-building
Handling rejection
The art of showing, and NOT telling, AND
The importance of networking
So, now, with the first impression of logo designing out of the way, let's dive right into the overview!
Why Does Logo Design Matter?
Logos are more than just symbols; they also represent companies based on their offerings to consumers. For example, ever wondered how companies like Apple, McDonald's, Coca-Cola, Nike and Starbucks – which are responsible for dawning the top 5 most-recognized logos to date – have been able to create long-lasting logos that people will remember for years? Well, let's just say that logo designing is more than just drawing something.
Logos can stem from anything that you can draw. For example, when Rob Janoff was tasked to design the Macintosh Apple logo in 1977, he wanted to make the logo unique. Janoff explains that he didn't want the logo to be just "some other round fruit," but instead, "took a bite out of [the apple]." As a result, the iconic bitten apple symbol became Apple's logo.
As it stands right now, logo designing is a booming business, with the US proudly showing off logo design as a $12.7-billion industry, when projected between 2001 and 2026. With these promising numbers, logo designing is already one of the most sought-after jobs in the world. As a result, clients from almost every walk of life are on the lookout for the next graphic designer to design their next logo. Even smaller businesses are willing to pay between $300 to $1,300 for a good logo design.
Sounds interesting, right? So, what would you need to do to become a logo designer? Read on!
Learn The Basics
First, you must learn what catches the inspiration behind a logo. Whether you're brainstorming ideas, or taking a little bit of inspiration from your favorite artists and artworks, it's important to know something about designing. So, keep the following objectives in mind, when getting into the basics:
Learn to establish a creative eye (or what you believe will catch people's attention, whenever they see a design).
Have an understanding of what brand or image that a logo needs to convey to the viewers (in your case, it might be a client or a customer).
Have an understanding of how various demographics respond to certain iconic and popular logos.
Learn the various software that can help you do graphic design right.
Learn to convey numerous and complex ideas into simple and non-verbal designs.
Learn to design and create designs that DON'T rely on social, cultural, and or industry trends. (Logos must be timeless – something that people will remember for years to come).
Learn to explain your vision to clients, and get them emotionally and financially invested in your design(s). (We'll talk about showing – and NOT telling – later on in this overview.) AND,
Learn to develop an attention to detail (In other words, it's "the little things in life" mentality that you need in this business).
As you read through and follow these objectives, you'll understand that logo designing takes a lot of commitment and drive to be an established logo designer.
So, what's expected in the job? The answer might surprise you!
In this next section, we'll explore the expectations of being a logo designer. Remember: It takes more than passion to meet your clients' expectations. In fact, expectations are always evident, no matter who you're designing a logo for.
Let's dive deeper.
Learn What's Expected In The Job
As mentioned before, logo designer is one of the most sought-after jobs to date. However, with the high demand for such an occupation comes challenges. While passion may drive you to pursue this field, understand that logo designing might not be for everyone. In other words, while some people might be naturally inclined towards designing, others might not have that privilege.
"However, if you've managed to nail the basics (as discussed in the previous section), then you're on the right track. As you follow your passion, you'll soon get to know the formal credentials that come with the full package," says Paul Daniels, a writer at Eliteassignmenthelp and State Of Writing.
But what ARE the formal credentials?
Well, you may want to study to obtain the following, if logo designing is something that you want to pursue in the long-run.
"While basic knowledge is a given, it's still essential to keep learning, so that potential employers can take you seriously," adds Daniels. "Even when creating your graphic design portfolio, you would still need something to show for it, when it comes to demonstrating your knowledge."
With that in mind, here is a list of degrees, credentials, etc. to obtain to help build your case in logo designing:
A degree in graphic design (which can definitely help in ensuring success in becoming a logo designer)
Robust knowledge and proficiency with graphic design software (which we'll talk more about in the next section)
Knowledge of other useful skills:

Typography
Creative thinking
Relevant thinking

A degree in business or communication (which can be useful, when communicating with clients, and understanding their needs and their position in the market); AND
The ability to put together a portfolio that best showcases your abilities and accomplishments in logo designing
Once you've learned the expectations that come with logo designing, then you can start dabbling with the various software that are dedicated to that purpose.
Learn About Graphic Designing Software
Yes, learning about graphic designing software is a must in logo designing. Having a strong working knowledge of various software can help you immensely, as you pursue your career as a logo designer.
So, what are the best graphic designing software in the market?
Consider getting to know the following software (which are some of many reputable graphic designing software to date):
Adobe Photoshop

Offers great tools for both mobile and web
Can be synchronized with Adobe Creative Cloud
Includes Graphic and Web, Motion, 3D, Painting, and Photography
Offers discounts for students
Let's you retouch images
Replace images, when need be
Remix images to create something different

CorelDRAW

Has over 2,000 vehicle templates
Has 350 professionally-designed templates
Has more than 500 interactive frames
Comes with 1,000 fonts
Over 600 gradients, vector, and bitmap fills
Let's you establish a suitable workflow for graphic design projects

Adobe Illustrator

Ideal for illustrative artwork
Also ideal for creating page layouts, corporate logos, and website mockups
Access to over 90 million images, graphics, templates, and videos (courtesy of Adobe Stock)
Offers student discounts
Vector-based
Allows you to draw freehand, retrace, and recolor

Inkscape (Free software, if you're wary about price)

Ideal for designers who are familiar with Adobe tools
User-friendly for beginners and hobbyists
Source code can be used to enhanced or personalize the lines of code in the software
Create, edit, and convert sectors

Affinity Designer

Cleaner and cheaper alternative to Adobe Illustrator
A powerful zoom feature
Work in both pixel art and vector art environments without opening another application
One-time price for software
Convenient vector and raster design tools
Allows you to create mockups
Invent Your Style
Just like having your own personality, your designing should have its own personality, meaning that your work(s) should speak volumes about you and your creativity. Therefore, don't try to copy other people's style – invent your own; and make it consistent, even as you start building your portfolio and brand.
Here are some great ways to get inspiration for logo designing:
Instagram
Pinterest
Behance
InVision
Google Images
Pixabay
Pexels
YouTube, the list goes on!
But again, your inspirational leads should have you create something original … and if your mind and heart.
Build A Portfolio And A Personal Brand
After you spend some time learning the basics, along with the software, it's now time to build that portfolio. Remember: Show off your own style – That's the first impression when meeting clients, and they ask to see a portfolio. Without a portfolio, clients won't take you seriously, even if you have earned a degree. People want to see your work, and be reassured that you know what you're doing – they won't take your word only (We'll talk about showing and NOT telling later on in this overview).
"Also, build a personal brand. Why? Just like your portfolio, your personal brand tells people who you are, rather than just talking to them about what you do. Having a brand also gives you more legitimacy, especially when prospective clients are looking your way," suggests Hillary Elis, a designer at Revieweal and Ukwritings.
In your portfolio, it should have the following:
Your name and contact information
Samples of your work
Past clients
Relevant education
Relevant software and online tools used
Certifications
Links to social media (especially those where you would post you work in), etc.
Build A Website
Once you have a portfolio and brand established, it's important to create a website that will help introduce yourself to the online world. That means using your software skills to code, create, and customize your website. Again, have your own style – don't be generic. Also, show off your best works, along with high-quality content that showcases your skills and expertise in logo design.
Such content may include:
Blog posts
Photos and videos
Infographics
An attractive bio
Contact information
Social media proof
Pricing
When you add the content, then people will most likely come to you for logo designing; but again, people expect you to be an expertise in the field before hiring you.
Learn To Handle Rejection
While it can feel devastating to get a rejection when submitting your work to various clients, the truth is, that's a part of life. While some payment is much appreciated on the first attempt at selling your work, most clients won't pay you at all, if you only show them examples of your work (even though you SHOULDN'T work without taking a payment first).
But money aside, the thought of being rejected by a client can sting. No matter how much time and energy that you've put into a certain work, it might seem like a waste of time, if a client doesn't like it. But again, that's life. You can't always win. While some clients will love your visit, others will hate it.
However, you can try to ease this burden by doing the following:
First, ask your client(s) the right questions before starting a project.
Ask the client to explain their business in a single phrase or quote.
Ask about the niche that they're selling in their business.
Pick out at least 5 logos that the client really likes and why.
Also, pick out the "hated" logos, and ask the client what they didn't like about said logos.
Also, ask why the client hired you.
Show, Don't Tell
As mentioned earlier, show – DON'T tell.
Clients want to SEE your work. Don't just talk about it. Let them experience the logo designs, and then let them draw conclusions on your work.
If you can present your work during a live call, then that would be perfect! In this way, clients can see your design on-screen; and both sides can see each other's reactions. Be sure to show concept sketches, while explaining the designing process.
However, keep in mind, you may still get rejections, even if you show and not tell. But the good news is, this technique can be used when meeting other clients. So, let this be a learning experience, if your efforts still become a rejection.
Network. PERIOD.
Finally, network!
Who knows? You might someone in the industry that has been in your shoes before. There are many people like you, believe it or not.
Instead of emailing or calling around hoping to reach someone to talk to about your work(s), it's up to you to present yourself to people. Make that first impression count!
You can network with so many people, including:
Other logo designers
Companies (big or small)
Interns
Other people in the industry
The possibilities are endless! And who knows! You might land a job in logo design when you decide to network with people at an in-person or online networking event.
Conclusion
So, there you have it!
Being a logo designer can have promising prospects. While there are still bumpy roads ahead, you can still overcome them by learning everything you can about the field, and being open to things either working in your favor or not. Plus, there's plenty of time to learn how to design logos, since the field isn't going anywhere anytime soon.
We hope that this detailed overview helps you understand how important logo designing is, and how you can pursue this career, if you're interested. (We know you do.) And, we hope that you grow to be the next talked-about logo designer. The sky is the limit.
Good luck!
Emily Henry is an experienced writer, and works with Thesis Writing and Paper Writing Service. She also works as an editor with Big Assignments. Emily focuses on helping her readers know their rights, and helps them find representation. When not writing, she loves to read and travel.