Speed ​​is no longer the only thing that is taken into account when flying in a private jet; business jets must be capable of traveling long distances. Private jets are one of the best ways to travel around the world, without a doubt these aircraft provide us with comfort, luxury and distinction when we move from one place to another. Whether for business or pleasure, private jets provide us with autonomy and privacy that we cannot obtain on regular commercial flights. Currently there are several private jet manufacturing companies that compete with each other to design aircraft capable of traveling long distances on a single fuel load. This is known as range or flight autonomy and it is a really important element when it comes to acquiring one of these flying wonders. The autonomy of an aircraft will always be affected by various factors, such as the weight or cargo transported, the volumetric capacity of the fuel tank, the weather conditions, the engine power, and even the type of fuel, for this reason. Below we will mention which are the most expensive long distance private jets.
Gulfstream G550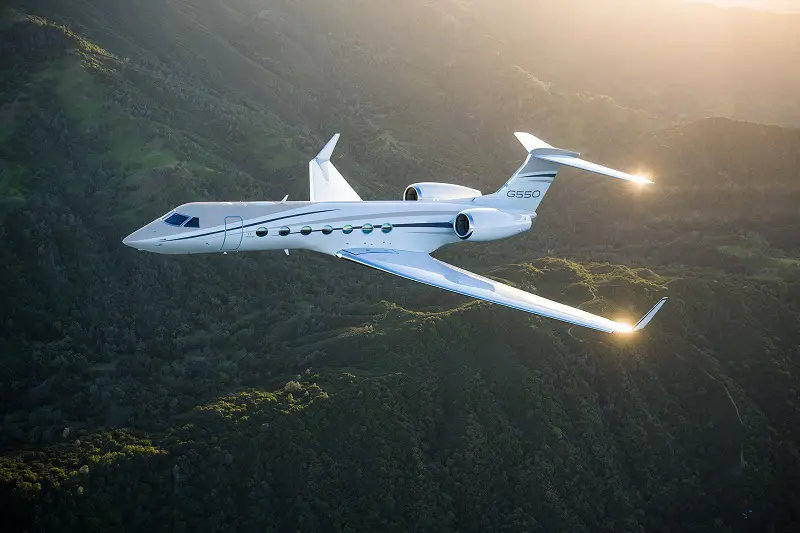 This aircraft was introduced to the market in 2004 and is capable of flying a distance of 7,768 nautical miles or 14,387 kilometers without making any stopovers. The speed of the Gulfstream G550 is 528 miles per hour or 850 km/h, it can accommodate up to 19 passengers, and it is conditioned with the best in technology to minimize external noise, it also has an air system that reduces the annoying effects of vertigo during the trip.
Bombardier Global 8000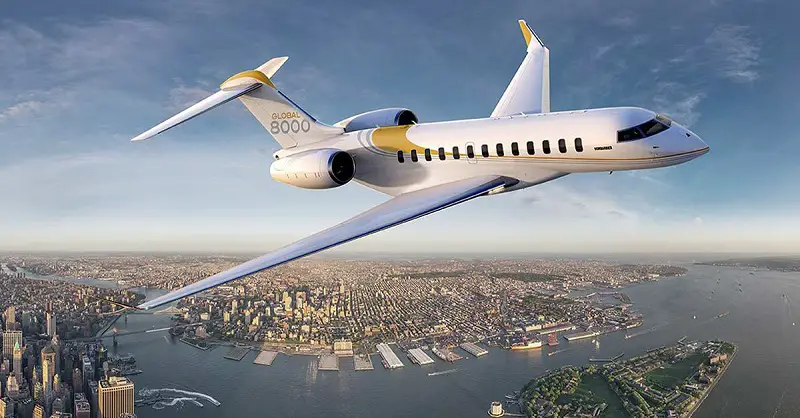 The next on our list is the Bombardier Global 8000, an aircraft, which like its brother the Global 7500, stands out for its impressive flight range that extends up to 7,900 nautical miles or 14,630 km at a cruising speed of 0.85 match. or 1,050 km/h. The Bombardier Global 8000 can reach 51,000 feet or 15,545 km, its fuel capacity is 22,200 Kg, it can carry 13 passengers and a payload of 5,700 lbs or 2,586 Kg.
Boeing 787 Dreamliner VIP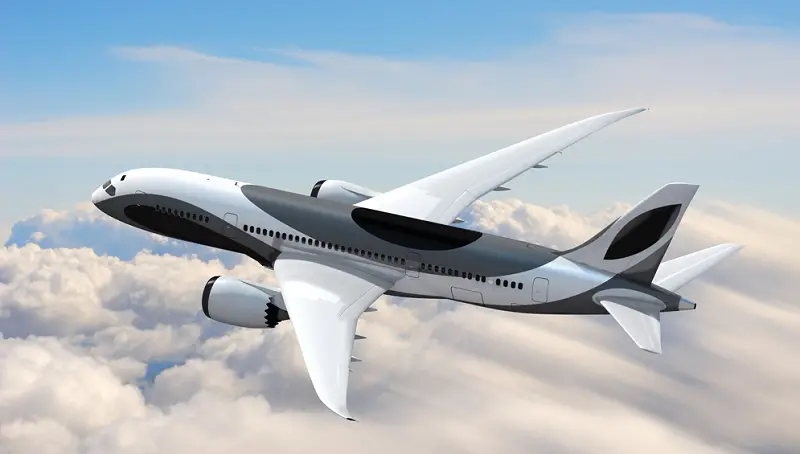 The American company Boeing has decided to place the best of commercial aviation, as part of an exclusive line for private use, where luxury and comfort are unmatched, it is the Boeing 787 Dreamliner VIP, a standard-size aircraft that has been adapted to provide maximum space and comfort to its future and lucky passengers. The Boeing 787 Dreamliner VIP has a maximum range of 9,300 nautical miles or 17,224 km, has two General Electric GEnx-1B engines that manage to provide a cruising speed of 0.85 Match or 1,050 km/h, its fuel capacity is 101,400 Kg and can be internally conditioned according to the needs requested by the client.
Boeing Business Jet 787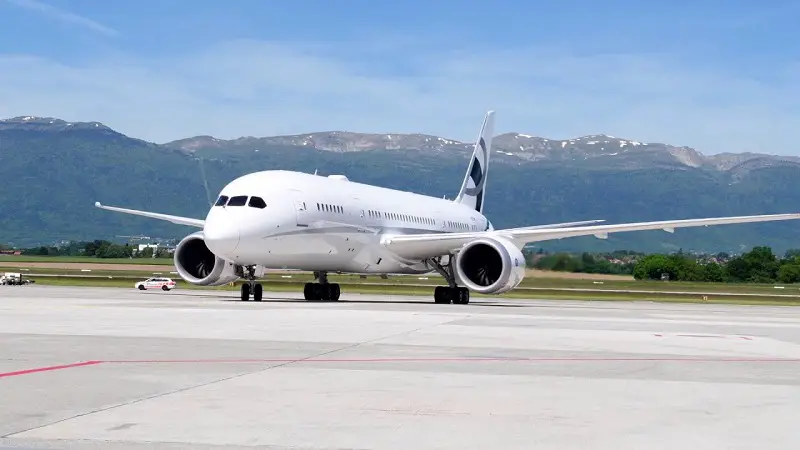 This is another aircraft in the Boeing Business Jet family, known as BBJs that result from active modifications to certain Boeing commercial aircraft. Its main characteristic is the adaptation to private, business or corporate aviation while maintaining a focus on luxury and comfort. The Boeing Business Jet 787 was introduced to the market in 1999, and since then it has been modernized several times, to adapt it to the new technological requirements of modern aviation. This aircraft is capable of flying at a distance of 10,000 nautical miles or 18,520 km without refueling. All Boeing Business Jet 787s are modified on demand to suit the particular characteristics of the customer, and generally, the luxury within these aircraft is the common denominator.
Boeing Business Jet 777X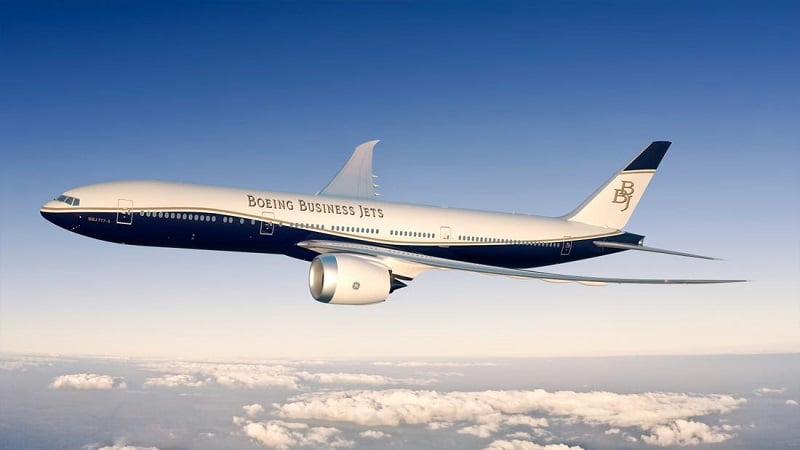 The number one position in this ranking is occupied by another aircraft from the American company Boeing, in this case we are talking about the Boeing Business Jet 777X, an aircraft worthy of a king that will astonish anyone who has the fortune to enter its facilities. This aircraft has been listed as the most efficient with world's leading technology, and thanks to its state-of-the-art technology together with its General Electric 9X engines, it can reach an impressive distance of 11,645 nautical miles or 21,570 km without refueling, becoming the world's longest-range private jet. Of course, this is an aircraft for exclusive customers who wish to fly with the largest possible space, with the best comfort, maximum autonomy and who can pay the modest sum of 400 million dollars.