The most expensive chess in the world is made up of 32 pieces handcrafted from solid 18-karat white gold and fine diamonds. Chess is a very popular board game in the world that has an uncertain  origin, but has conquered different eras. With its simple rules, this age-old game has made artists and collectors look for authentic boards no matter the cost. With diamonds, gold, silver and handcrafted, some chess boards have gone down in history as the most expensive in the world. In this article we present the most expensive chess sets that will surely surprise you by the luxury that each one represents.
Royal Diamond by Charles Hollander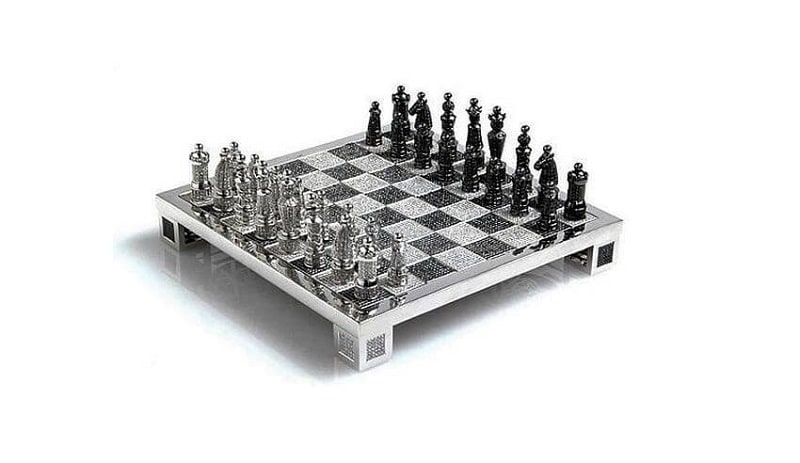 The artist Charles Hollander is distinguished by the manufacture of luxury items and a chess set could not be missing from his collection. This board was made in 2004 in collaboration with the Frenchman Bernard Maquin. It is made of fourteen karat white gold and 9,900 black and white diamonds. The board is also made of white gold with alternating black and white diamonds. In addition, it has a rough texture, but it is shiny and looks luxurious from any point of view.
J. Grahl Chess Set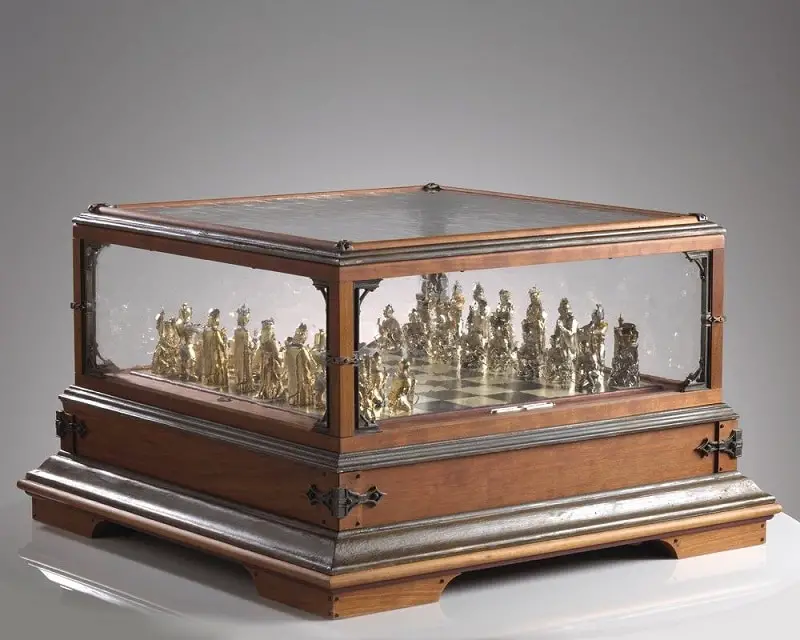 This chess game is also part of history. It was created in 1972 on request for the Cole family. Chess became one of the heaviest in the world, as each figure weighs almost a pound (approximately half a kilogram). The pieces are made with solid silver and fourteen karat gold. The tabletop is made of ebony wood and is decorated with sterling silver.
Art of War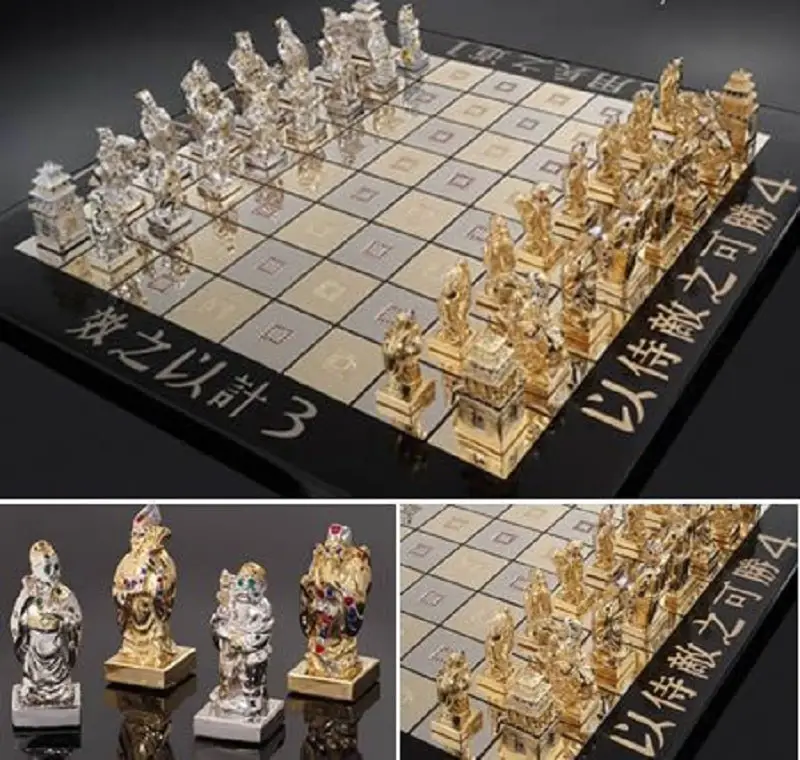 This chess has been replicated en masse so that any fan of the game has one in the power of it. The original chess set is by Victor F. Scharstein and is decorated with precious stones such as ruby, sapphire, emerald and diamonds. The top is made of solid gold and ebony wood, plus it also features precious stones. The price mentioned for this board is what was offered in an auction, but the actual price is unknown.
Jewel Royale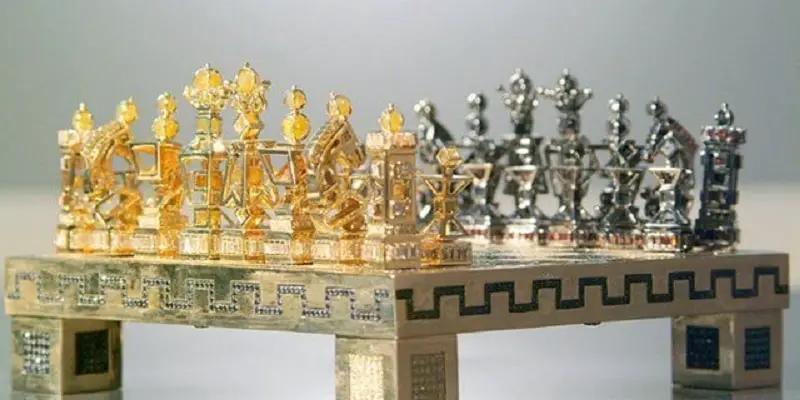 This chess is made of solid gold and platinum. It is also inlaid with diamonds, rubies, sapphires, emeralds, as well as black and white pearls. The king's piece is made of eighteen-carat yellow gold and weighs 165 grams, in addition to 73 rubies, 146 sapphires, 748 diamonds and a "secret pearl." Only that piece has a value of 59 thousand 742 dollars.
Pearl Royale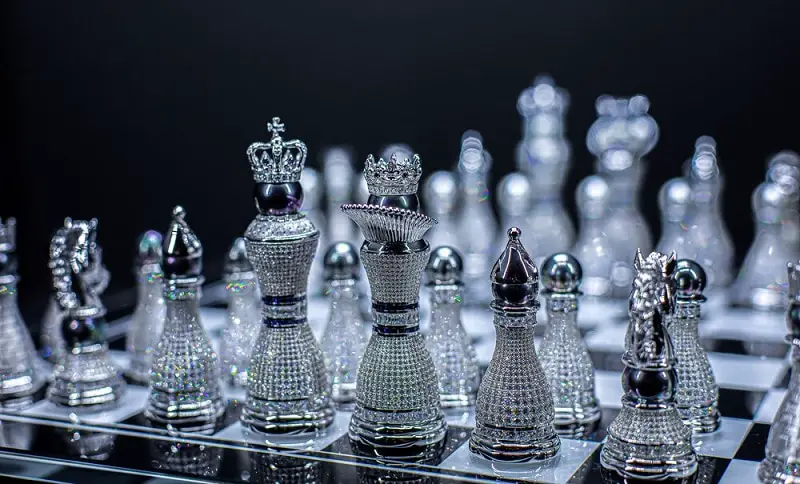 The Australian jeweler Colin Burn created this piece considered the most expensive in the world. The pieces are covered in 500 carat diamonds and solid eighteen carat white gold. The chess set is inspired by one from Staunton from 1849, which was made of ebony. In that year, Nathaniel Cooke registered the first pieces of this type of chess that are of the design we know today.