If you are a lover of sunglasses because of how they make you look, it is time for you to meet the 10 most expensive models in the world. Maybe you dare to buy one.
One of the most famous and popular fashion items is sunglasses. These attachments can be incorporated into the day to day of each of the people.
At the same time that they make you look good, it protects your eyes from sunlight. With the passage of time, its function has extended beyond being a safeguard from the sun. Many stars have adopted sunglasses as one of their image characteristics. Therefore, it is not surprising that various designers have taken on the task of creating different types of sunglasses for varied styles. However, not all sunglasses on the market are cheap. Little by little the public witnessed the appearance of sunglasses that not only offered the function of protection. Some were also part of the world of high-end fashion. Designers like Bvlgari and Dolce and Gabbana are among the best who make these expensive sunglasses.
Next, we leave you a list with the ten most expensive sunglasses in the world; some prices are simply unheard of.
10. Cartier Paris 18K gold sunglasses – $ 25,000
9. Lugano Diamonds Sunglasses – $ 27,000
8. Gold and wood diamond glasses 119 – $ 30,000
7. Bvlgari Parentesi Diamond Sunglasses – $ 31,000
6. Bentley Platinum Sunglasses – $45,000
5. 253 Gold and diamond wood sunglasses – $ 55,000
4. Bvlgari Flora sunglasses – $ 59,000
3. Maybach The Diplomat 1 – $ 60,000
2. Clic Gold 18k Gold Sports sunglasses – $ 75,000
1. Chopard De Rigo Vision sunglasses – $408,000
Cartier Paris 18K Gold Sunglasses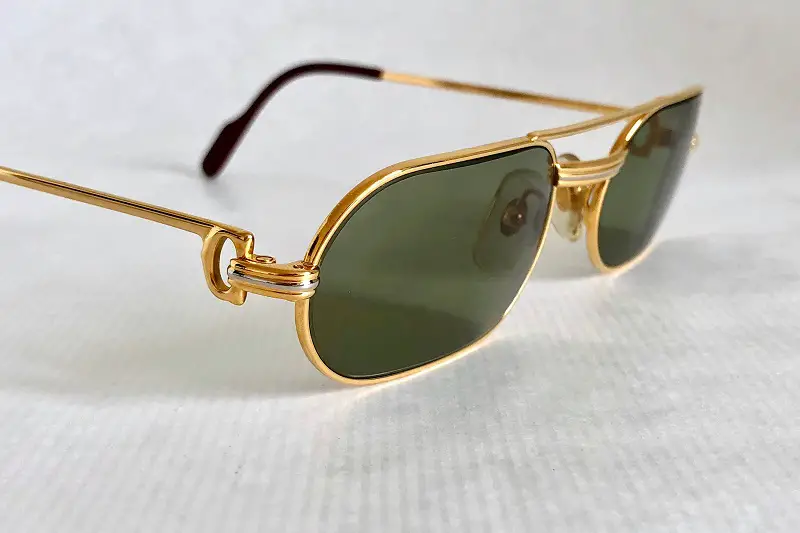 With an 18 karat gold frame, these sunglasses will make you look amazing on special occasions. Apart from the fact that gold frames are used, they also have diamonds cut and made by Cartier Paris to make the item classy.
Lugano Diamonds Sunglasses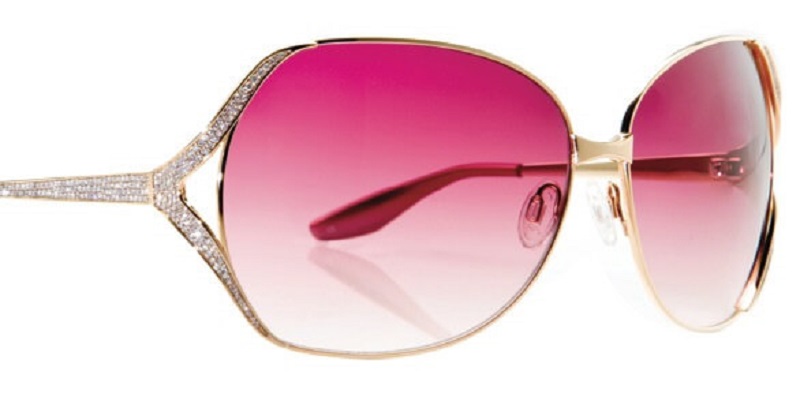 Lugano Diamonds is a luxury jewelry brand founded in 1974. What sets Lugano Diamonds sunglasses apart from the competition is the fact that each design is unique. Over the years, her designs have become popular with the elite of the fashion industry.
Gold and wood diamond glasses 119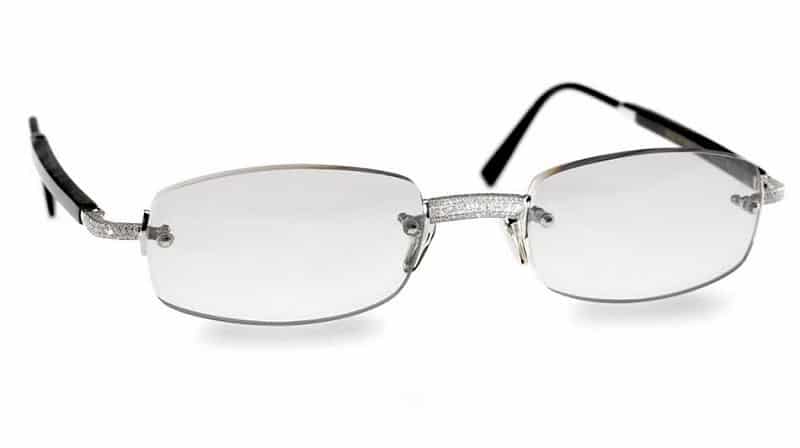 Unlike the usual designs on the market, Gold & Wood has turned this piece of luxury goods into specialty items not normally found in functional sunglasses.
Bvlgari Parentesi Diamond Sunglasses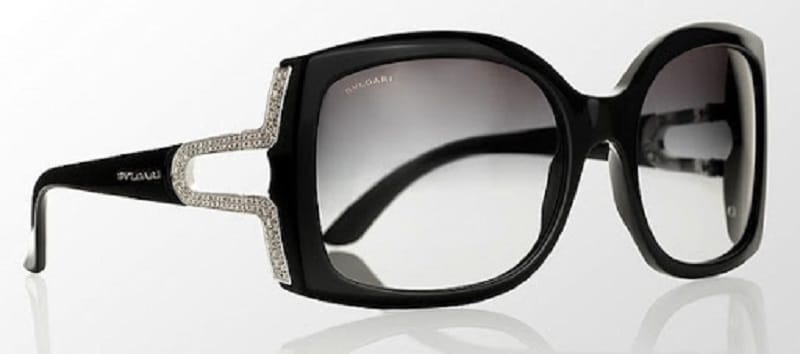 Bvlgari is a popular brand that was founded in 1884. Originally from Rome, their sunglasses business has been well received by consumers around the world. What made the Bvlgari Diamond sunglasses interesting is the fact that only ten pairs of the brand were released.
Bentley Platinum Sunglasses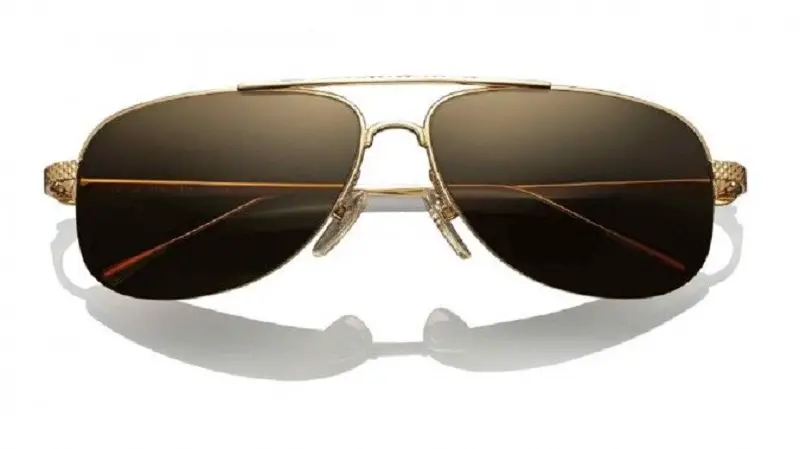 One of the newer companies that the company recently examined was the sunglasses market. They designed sunglasses that complement the cars they make. Unlike other sunglasses that sparkle with diamonds and gold, Bentley Platinum sunglasses don't.
253 Gold and Diamond Wood Sunglasses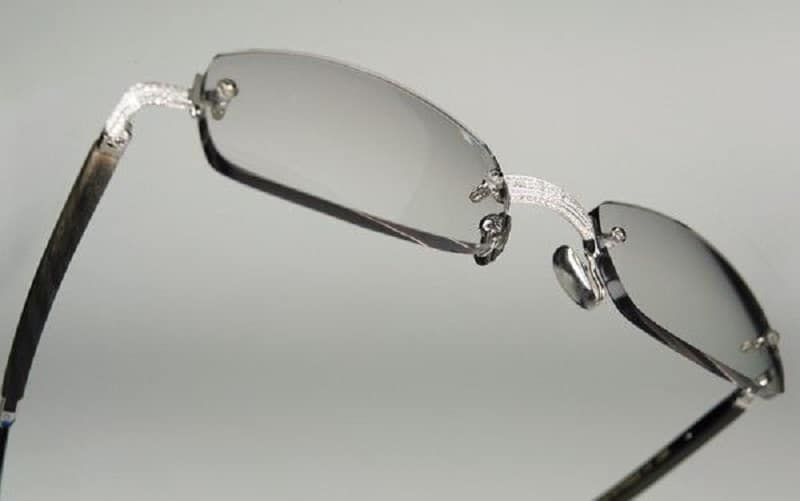 With its extravagance, this luxury piece is worthy of collectors. What makes these sunglasses unique are their 22 princess-cut diamonds. This is the second most popular shape of diamond.
Sunglasses by Bvlgari Flora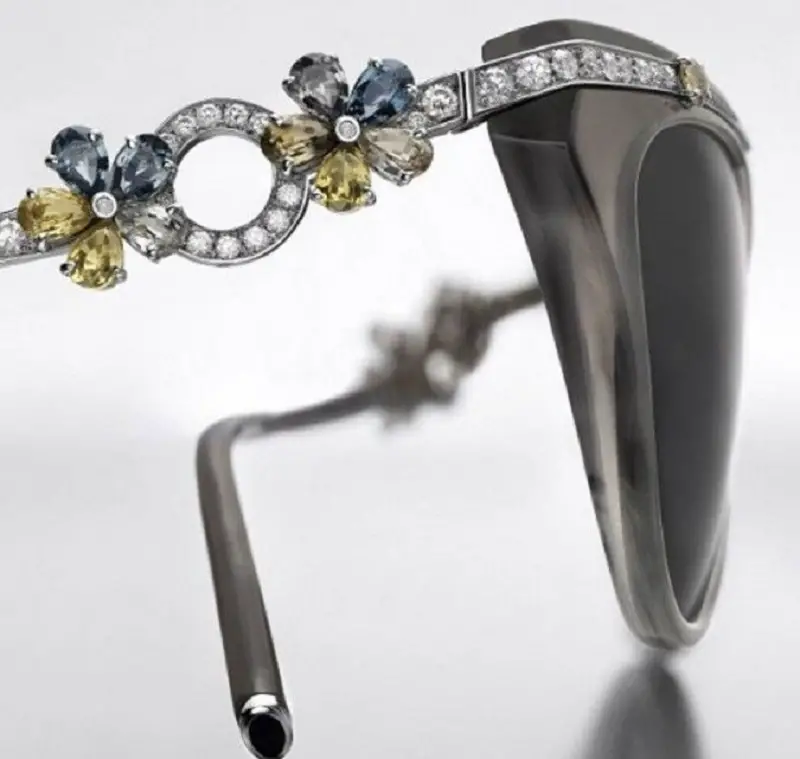 The special feature of this item is the fact that it was created by the popular luxury brand. The frame was made of 18 karat gold. Flora sunglasses are also popular because of the diamonds that give this already luxurious item even beauty.
Maybach The Diplomat 1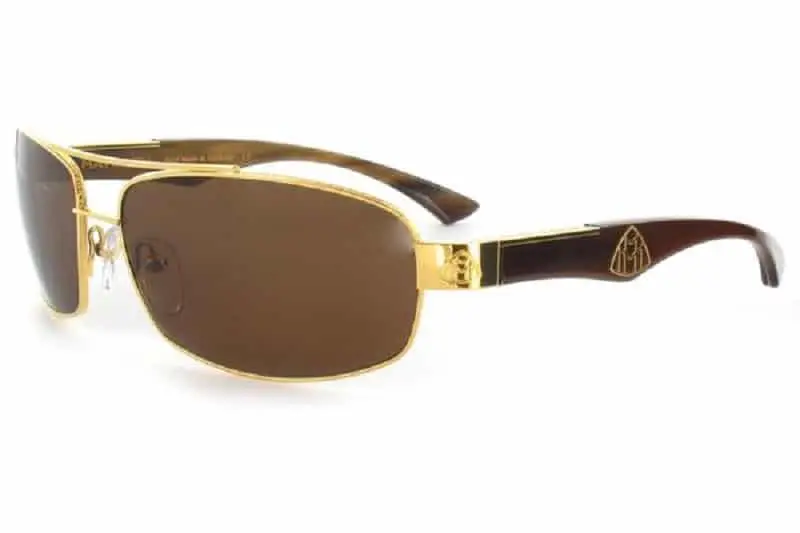 Maybach is a German automobile company founded in 1909 and has since become known cida for its expensive luxury cars. Like Bentley, Maybach recently explored the sunglasses industry. With a reputation for being a luxury brand, it has produced the Maybach The Diplomat 1. The Diplomat 1 is a limited edition collector's sunglasses; only 50 copies were released by the company. Each Diplomat 1 is framed in 18 karat gold with 147 diamonds.
Clic Gold 18k Gold Sports Sunglasses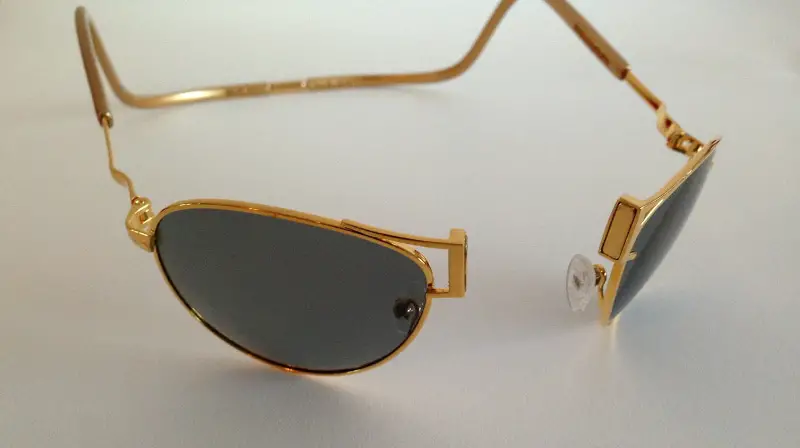 Clic Gold is a popular brand in the sunglasses market. For more than three decades in the industry, they have been known to develop products that require expensive reading glasses. Each piece is made of pure gold, which makes it even more interesting. Unlike mass products, only 100 pairs of Clic Gold were made.
Chopard De Rigo Vision Sunglasses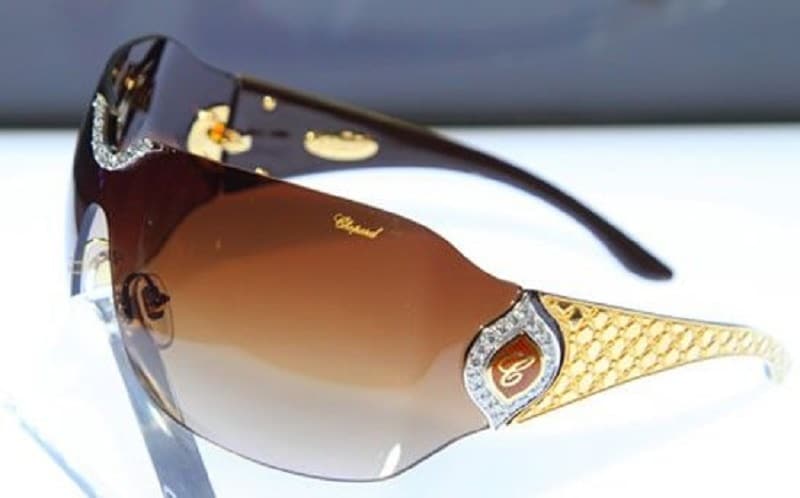 The Swiss brand Chopard De Rigo was able to hold the record for the most expensive sunglasses on the market. 24 karat gold is the main material for the Vision Sunglass frame. Additionally, it was covered with gold to further enhance the overall picture. Sunglasses are essential in summer. Its construction is designed to protect the eyes, especially during outdoor activities. Embedded in diamonds, gold, and other precious materials, it goes beyond just what sunglasses should be functional.