Traveling is one of the most pleasant and exasperating experiences for the human being. The way you travel will depend on factors such as having a lot of time or having to travel as soon as possible. If there is an emergency or a work trip, traveling becomes stressful and boring, since the most considered option to go from one place to another in the same country or from one country to another, is to travel by plane. Air travel involves situations such as waiting for your flight from early hours, arriving very early to the airport in case there is any delay and of course adapting to the hours of the flight. Finally, if you suffer from fear of flights, the issue becomes a little more complicated.
Traveling by Bus
However, the positive side of traveling is also that you can do it in other ways and this includes traveling by bus or boat and being able to enjoy what the landscape offers you without having to be stressed or annoyed. If your priority is to travel and know each stop through bus stations along the road, then traveling by bus is the best option you can take. If you travel by road you can have more vision of where you are, of the landscapes and it is more comfortable to sleep, rest or read.
Source: Link
Unlike traveling by plane, traveling by bus is more economical but you need to have more time to dedicate exclusively to the trip. If your preferred option is to travel by bus in the United States here are some of the considerations you must have to prepare.
1. Find a lodging site
The most important thing to do before the trip is to secure a place to stay, either for one night or for several days while the bus travels. There are many offers of places on the internet that offer hosting services for a few dollars per night. If you travel through very rural places in the country, you can choose to camp.
Source: Link
2. Choose the best route
The best thing about traveling by bus is being able to enjoy what the landscape offers you. Even though road trips are longer if you are traveling as a family you may have more time to share. In the United States there are different companies offering bus services. The best known offer about 3,800 destinations in the United States and cover most of the country.
All this depends on which places you wish to visit. For example if you wish to visit Atlanta, you'll want to find the best bus routes to Atlanta. If you choose correctly you'll get to see some very scenic locations and enjoy the trip greatly!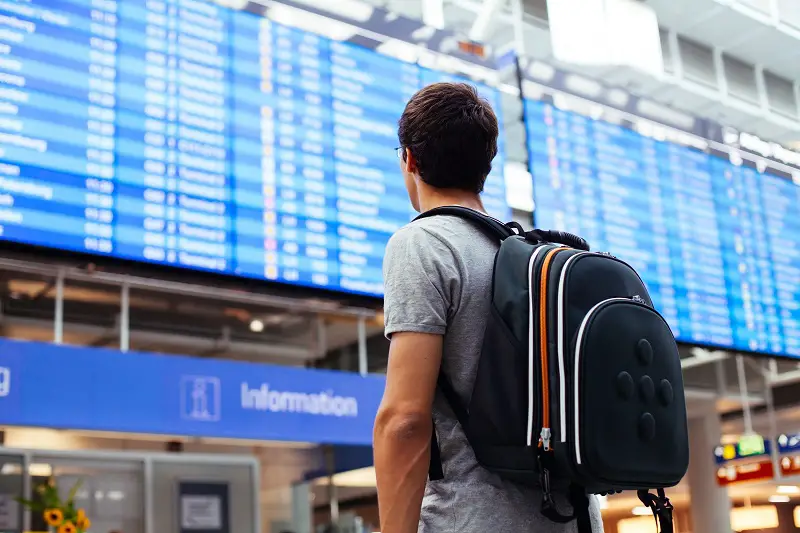 Source: Link
3. Take what you need with you
Another thing to keep in mind when making a trip by bus is to consider the most essential things to take with you to make the trip comfortable and organized. You can carry the most indispensable in your carry-on bag. Generally you'll also want to travel lightly.