You might have had difficulties in choosing the right gifts for your friends' birthdays. Finding gifts can be a little challenging. You want to give something your friend will truly appreciate. Maybe something they haven't had yet. Some people also don't want to look stingy when they're gifting.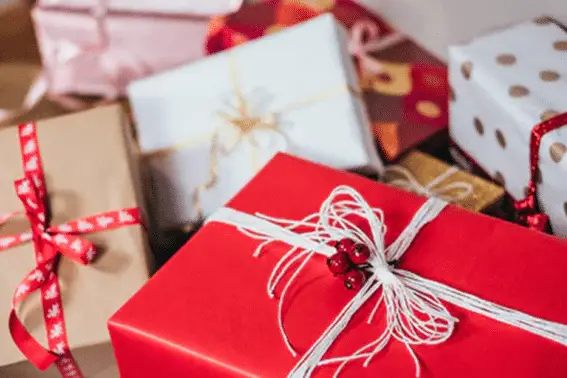 But if someone celebrates their birthday on a holiday, you tend to give them one gift for both occasions. People whose birthdays fall on a holiday usually get combined gifts. Sounds practical for you as the gift giver but might be unfair for the receivers. But what can you do if you want to save money?
So if you're giving a combined gift for two occasions, there are ways to do it without appearing selfish. Here are some birthday gift ideas that can double as holiday presents but are still valuable.
For People Born on Valentine's Day
The person you usually give gifts to during Valentine's Day is your significant other. For this matter, you can plan on a romantic getaway with them. If you're both busy, take them out on a date night. However, make it a special one and not just your typical date night during regular days. These will be your Valentine's Day gift for them.
Buy them a memorable gift that'll serve as a birthday present. Make sure to buy something that's exceptionally remarkable. Maybe a piece of jewelry will do. You can go extra by making them a lord/lady of Scotland. You can do this by buying land in the country under their name for a low price. Imagine gifting your lover a lordship on their birthday and Valentine's Day. That might be the most romantic thing ever.
For People Born in Mother's or Father's Day
These holidays have dates that vary slightly every year. So gifting parents whose birthdays fall near the actual Mother's/Father's Day can be a little tricky. The first thing you have to do is decide when to give your gift. It can be on their birthday or on the holiday itself. Then you decide what you should give them. Buy them birthday gifts that truly resonate with them.
If your mom likes fishing, give her fishing equipment and accessories she'll love. If your father is into musical instruments, buy him modern iterations of the instruments he plays. Meanwhile, give the gift of family during these days. Invite all your family members for a night of dinner. Try getting in touch with your parent's long-lost friends. Have them come over for the celebration. These gifting ideas are going to be memorable for your parents on their special day.
For People Born on Thanksgiving Day
There's a lot of things people are thankful for during this holiday. So make your gifts be part of that list. Giving multiple gifts to a person whose birthday falls on Thanksgiving can be easier than other holidays. Black Friday sales are technically held after the holiday. But a lot of stores want to get ahead in terms of sales. That's why they begin discount promotions as early as the start of November.
This means you can score some gifts at a lower price. But of course, you don't just buy random stuff to make the celebrant happy. Make it personalized and thoughtful. Buy something that they've been longing to have, like a rare first edition of a book. Make their birthday a little memorable by gifting them a birthstone ring. These gifts will tell them that you specifically bought them for their birthdays instead of the national holiday.
For People Born on Christmas Day
Christmas marks the start of the winter holidays in the United States. This is also the season when people spend the most money on holidays. It's no wonder people choose to give a combined gift to a person who also celebrates their birthday during Christmas. But you can give them two gifts with this method.
First, know what they want for Christmas and their birthday. Peek through their wish list on Amazon or ask them directly. Here's the trick, though. Buy them an item on their wish list. That's going to be your gift. For the second gift, ask the celebrant's friends to contribute a little for a birthday gift. You're going to save a lot if the price of the present is split among the celebrant's friends. On the other hand, that's also going to be a very thoughtful initiative. The birthday celebrant will feel loved and appreciated.
Giving gifts to people is a rewarding feeling. But having to deal with stress because of the expenses might lessen the true meaning of the experience. Remember that it's always the thought that counts. Choose presents that'll make them feel special upon receiving.
Meta title: What to Give Someone Celebrating Their Birthday on a Holiday?
meta desc: Combining gifts. That's the first option when giving a present to somebody whose birthday falls on a holiday. What can you give them without looking stingy? Check out these tips.