Counter-Strike: Global Offensive is one of the biggest E-Sports in the world right now. The video game is an online first-person shooter where two teams fight against each other using guns, knives and bombs. It is possible to switch skins for your weapons which means changing their appearance. These skins are buyable and some of them are extremely rare or collectible.
This makes some of them very valuable to the point that people will pay thousands of real money to buy them. The game is so popular that it has its own market and some of the skins sold have exorbitant prices.
Today we're taking a look at the current most expensive skins of CS:GO and how much they cost.
Disclaimer: The CS:GO market changes very fast. It is highly likely that in a week or even tomorrow these prices will be different.
Have you ever had a rare CS:GO skin fellow lazy penguins?
10. M9 Bayonet: Crimson Web, ~$5900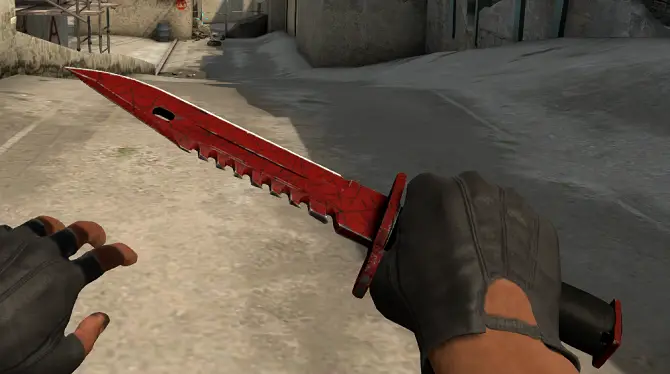 Source: Link
On CS: GO's list of most expensive and rare items, we have one more knife, this time the Karambit StattraK Crimson Web, which belongs to an anonymous Chinese collector. The Chinese received offers of 50 thousand dollars in the skin, but they did not accept. Therefore, it is worth 50 thousand dollars.
9. AK-47: Fire Serpent, ~$4500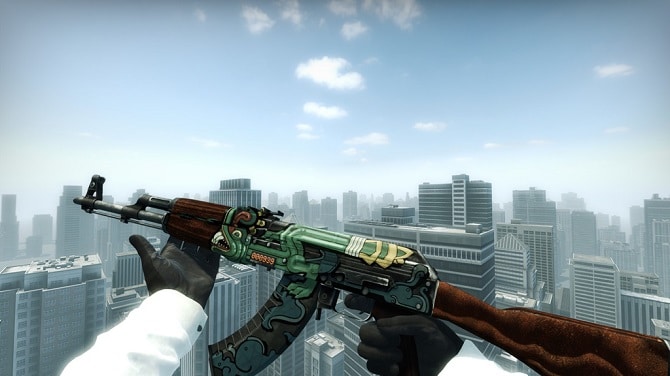 Source: Link
The AK-47 assault rifle is probably the most widely used weapon in the game. If you happen to be a terrorist -in the game-, the most sensible thing is to buy an AK as soon as we have enough cash. As long as we know how to deal with his indomitable backlash, of course. Given his unquestionable supremacy in the games, it is no wonder that there were hundreds of players interested in bidding for the first batch of the Forged Steel skin (Case Hardened). lucky? Chinese gamer was the one who was finally able to add the sought-after coating to his virtual arsenal, taking down some 25,000 of the greats.
8. M4A4: Howl, ~$1830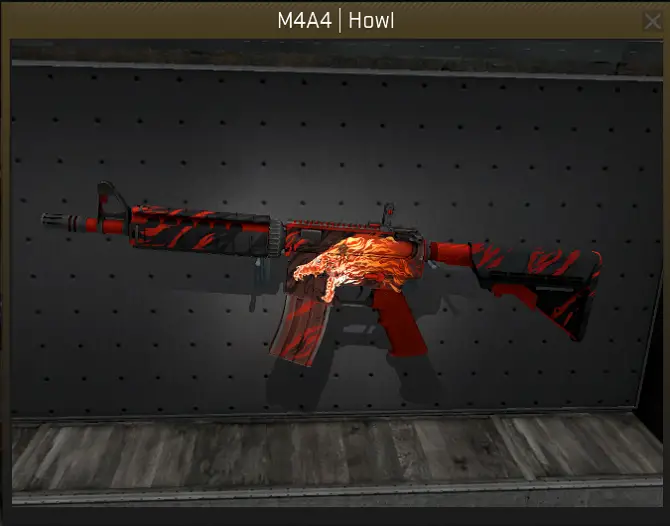 Source: Link
Leading the list of the most expensive skins in the history of the game, we have the M4A1 Howl StattraK as the most expensive, sold by a collector, with an inventory valued at more than 200 thousand dollars. Additionally, the M4A1 skin has holographic stickers that make the weapon even rarer and obviously more expensive. These stickers are from the iBUYPOWER team. So, to have the skin available, it is necessary to pay 130 thousand dollars.
7. AWP: Dragon Lore, ~$1305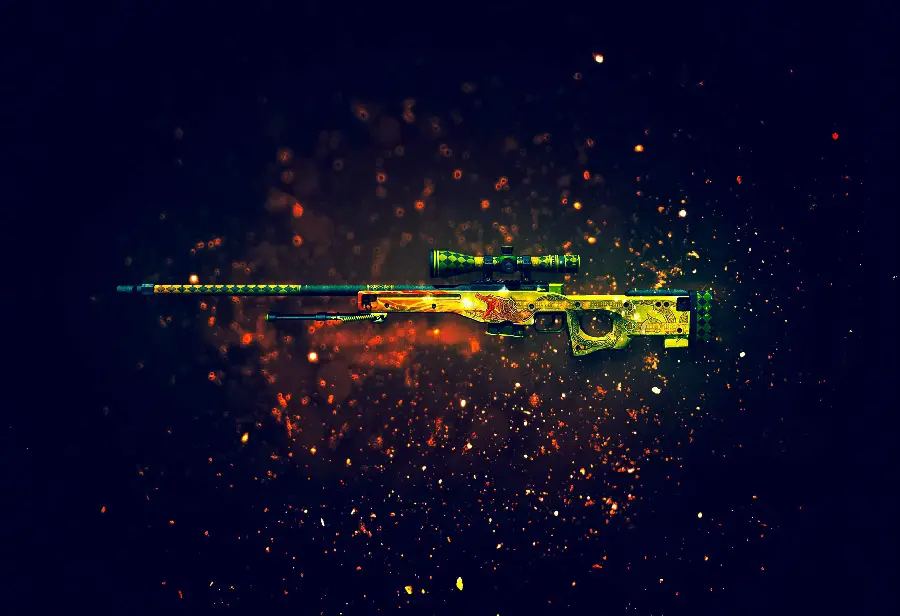 Source: Link
In November 2015, a Steam user paid $ 13,000 (12,999 to be exact) in exchange for the Souvenir Dragon Lore skin for the AWP. The in-game introduction of this skin for the famous AWP sniper rifle occurred on the occasion of of the celebration of the Major Championship, one of the main competitive events of the year.
6. MP9: Bulldozer, ~$700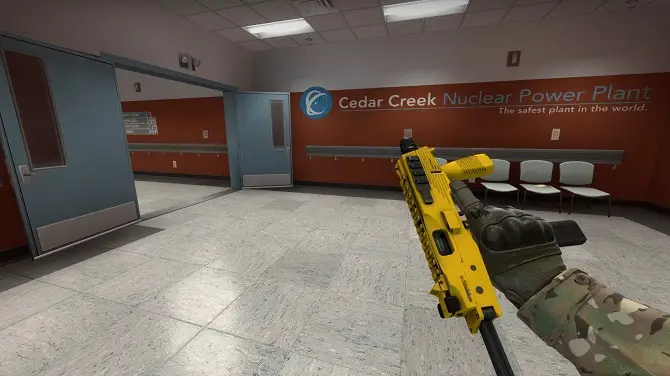 Source: Link
Even with some changes in Valve's policy regarding the betting market, many skins are still a consumer dream for most players. Whether to have an arsenal that appeals visually or to market on or off Steam.
5. AUG: Akihabara Accept, ~$689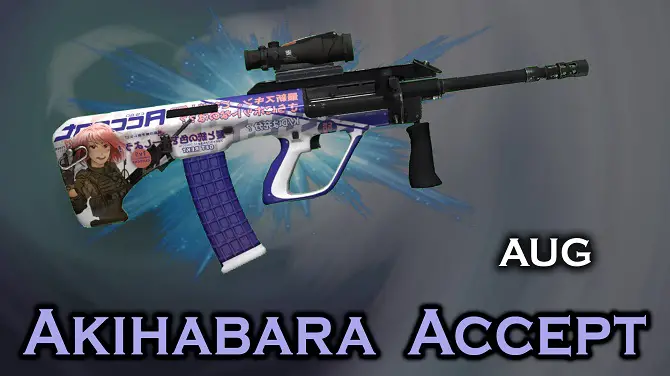 Source: Link
In 2016, a survey conducted by Eilers & Krejcik Gaming and Narus Advisors showed that around $ 5 billion was handled by the betting markets, which are made in skins. In 2019, the CEO of DMarket known as Panchenko, said in an interview with The Enemy that "Based on our own data, we estimate that the annual movement of skins [exchanges and sales] of CS: GO exceeds US $ 10 billion".
4. M4A1-S: Chantico's Fire, ~$550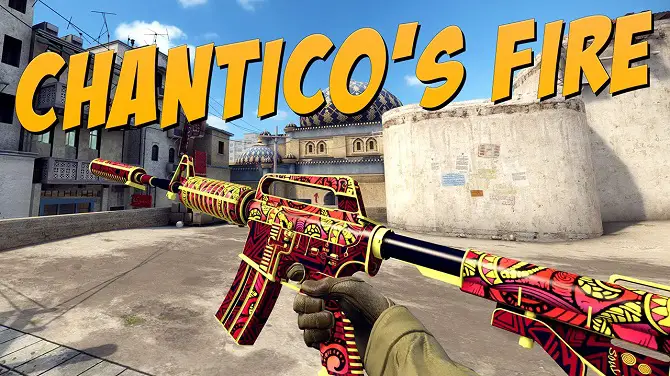 Source: Link
These items can be obtained in a few different ways. The most common are in boxes in the game that need to be opened with keys sold within CS: GO itself or with drops at the end of matches. There are also drops of Major, of operations, among others. The price of personalized items – only in appearance and never in attributes such as damage and the like – varies between a few cents and reaches up to thousands of reais in a single piece.
3. MP7: Whiteout, ~$500
Source: Link
But what makes one skin more valuable than another? Contrary to what many people think, they are not identical. They have paint conservation assessments and even shapes, colors and more variations of the same skin. We explain further below:
2. Desert Eagle: Crimson Web, ~$400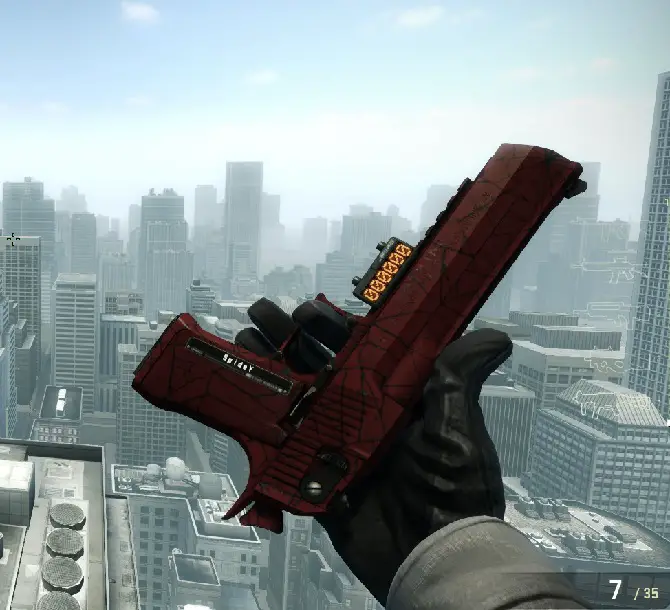 Source: Link
The quality of the gun's paint is one of the first items that people use to evaluate a skin. The variations are: War Veteran, Well-Worn, Field-Tested, Little Used and Factory New.
There are some additions that also change the price of the weapon, such as being StatTrak – automatic kills counter – or being a souvenir item (Souvenir) – that can only be obtained with the special boxes dropped during the championships supported by Valve (Majors).
1. iBUYPOWER (Holo) Katowice 2014 sticker, ~$400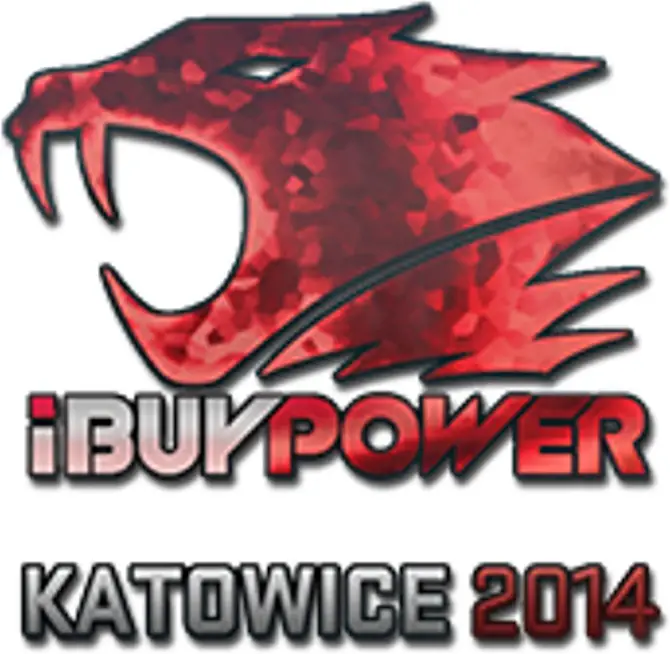 Source: Link
Skins with the same name also have variations between them, called float, which can range from 0 to 1. The closer to 0, the better the item's state and, in most cases, the higher its value. There are floats so rare that they make an item unique and even different from the standard skin of the same name. There are also rare stickers, which can further increase the item's value. So, check out some of the most valuable skins in the game:
You Will Definitely Love these Photos:► World's Most Expensive And Coolest Knives – First Closer Look At Star Wars The Force Awakens Battle Props