Knife tattoos have a very bad reputation. However, knives are not created just to kill. There are some areas where knives are of great importance, as is the case in the kitchen.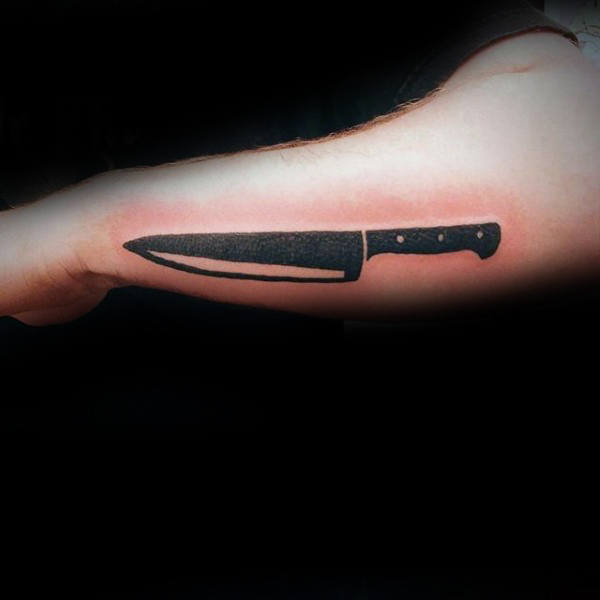 Knives are an essential object in all the recipes that you want to prepare. A good cook must have a good knife to cut meat, vegetables or cheese. A knife is to a chef what a stethoscope is to a doctor. If you are fond of cooking or work as a chef, the right tattoo for you is a chef knife tattoo. This design, in addition to being original, is ideal to honor your profession.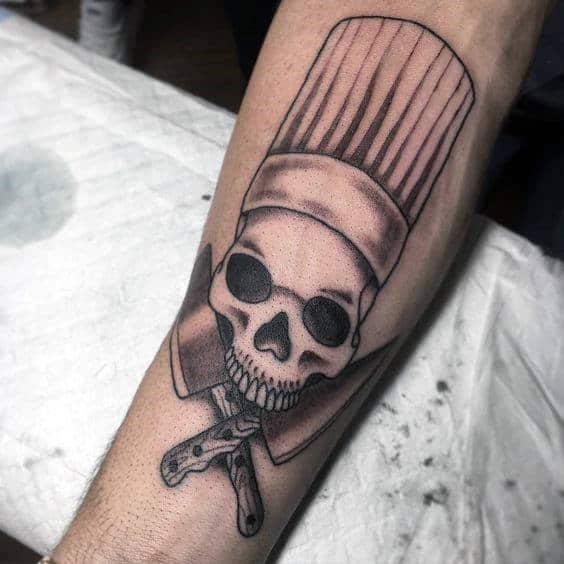 What is the meaning of the chef knife tattoo?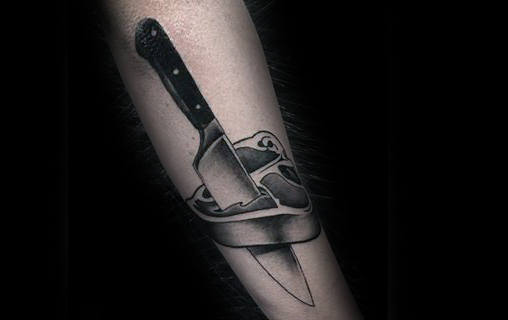 Chef knives are the main tool of every cook. One of the most important things when learning to cook is knowing how to handle knives perfectly, so a tattoo with this design can denote skill and daring to experience new things regardless of the risks. Despite their infamous for being used in domestic crimes and murders, chef knives can have other meanings such as character, strength, and toughness.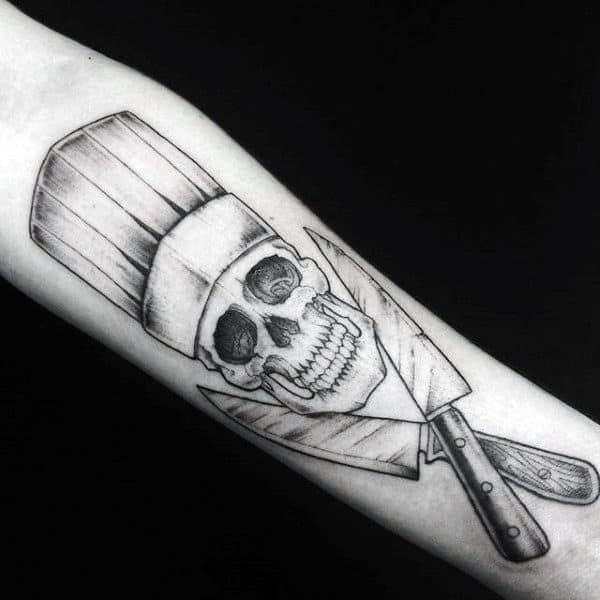 A knife is a symbol of power, of a person with whom you have to be very careful. Because a knife can be very harmless but if used incorrectly it can be very dangerous. A chef knife tattooed on your skin will reveal a skillful, experienced cook who is not afraid to do anything to be the best.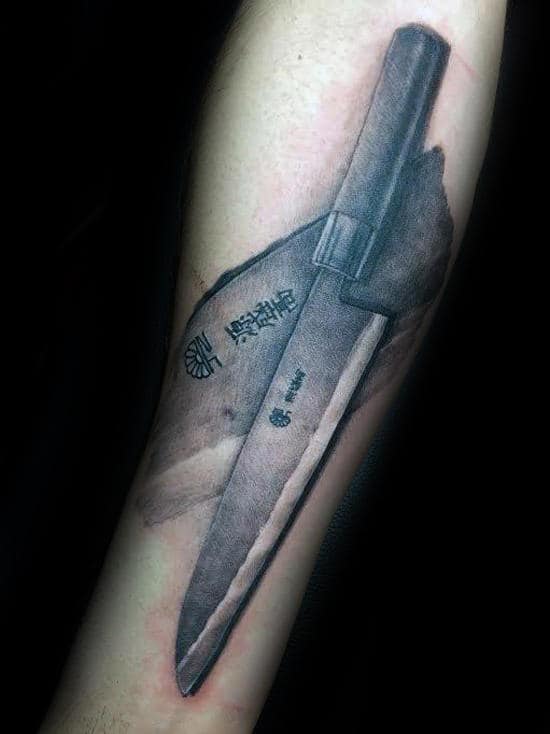 How to combine chef knife tattoos?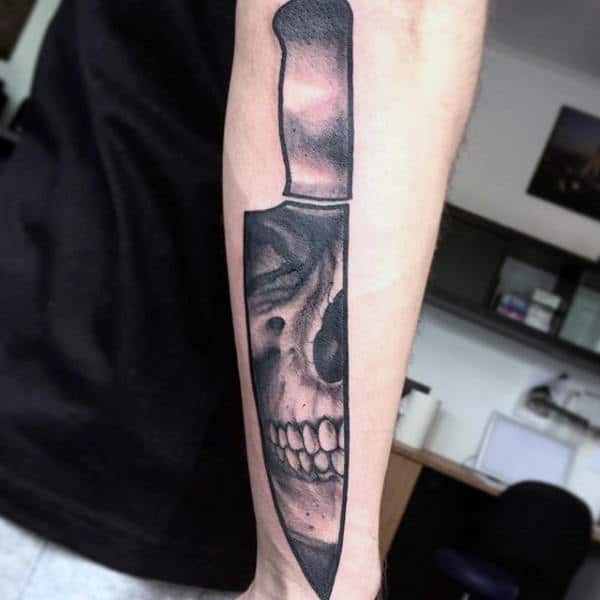 Chef knife tattoos are a very original option that will make you look different. You can tattoo them anywhere on your body, either a large one if you want to attract attention, or a small one if you want something more discreet. You can also shape a knife by filleting any food you like such as meat, cheese, chicken or vegetables.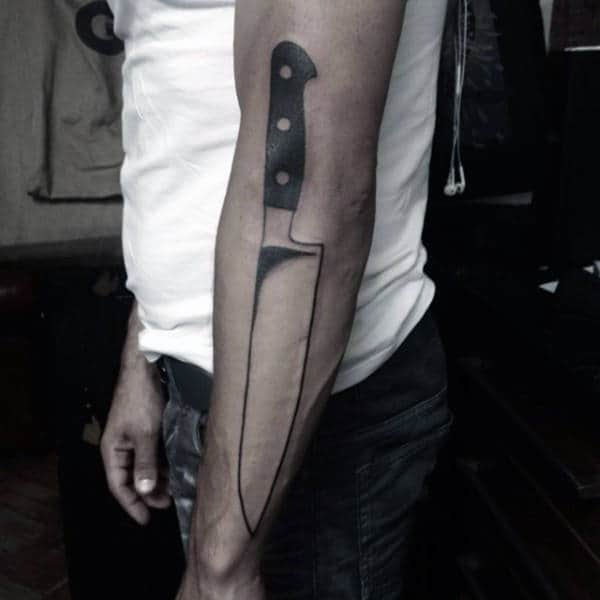 If you have a modern and functional Japanese knife in your kitchenware, you can tattoo it on your arm. You can add glow and shadow effects. Another very symbolic idea is to tattoo your hand holding your favorite chef knife. You can also tattoo a knife on a board cutting an onion. If you want something very nice you can tattoo a knife with a smiling face. It will look great on your arm, your leg, or your shoulder blade.