Ducks are resourceful and can live both in water and on land, and are able to adapt to different types of environment, being migratory birds by nature. They also have the ability to escape their enemies by flying, swimming, or even diving underwater, making them very difficult to catch. Ducks have been perceived in many cultures around the world as important animals with important traits and attributes. For example, Indian culture recognizes the duck as the symbol of the constant cycle of life. There, the ducks appear at the end of the rice harvest to eat the leftovers and also to lay their eggs. (thus the cycle of birth continues).
The Best Duck Tattoos for Men
In Celtic culture, ducks represent honesty, simplicity, sensitivity, and resourcefulness. These wild birds are revered for their beauty and honesty. They are creatures that adapt to any environment, and are graceful both on land and in the water.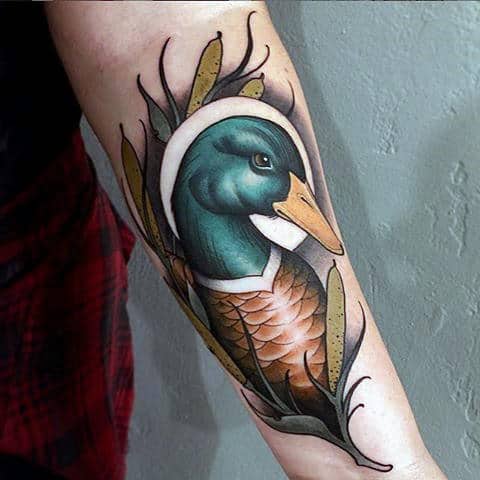 The duck also has various meanings that transcend cultural borders. Those who study and interpret dreams believe that a duck that appears in a dream is a good omen, while for environmentalists the duck is a symbol of their commitment to the environment and the importance of preserving natural habitats for the enjoyment of wildlife. successive generations.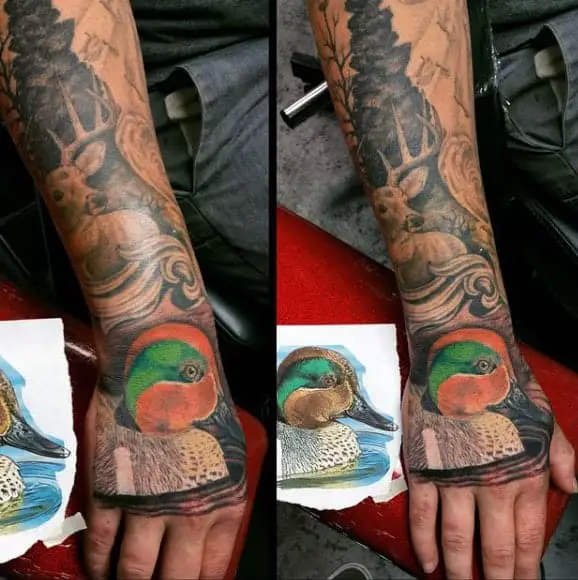 The Meaning Behind Duck Tattoos
Specific types of ducks also have their own unique symbolism. For example, the male duck, or mallard, was considered a symbol of male fertility and promiscuity in medieval Europe. Some variants of this category: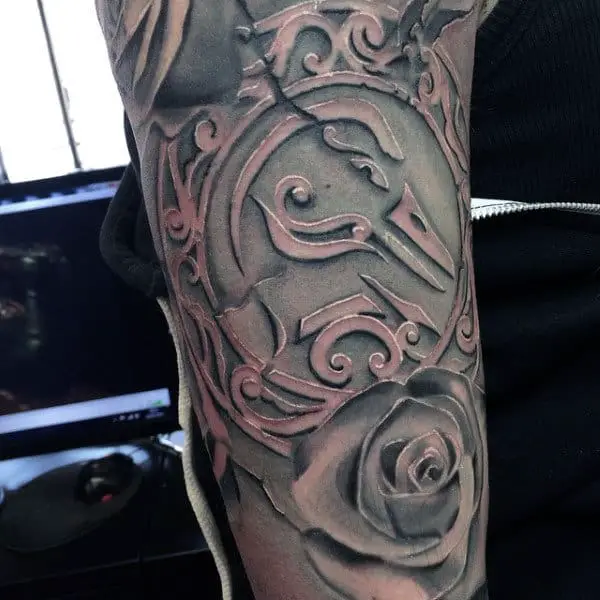 1. Daffy Duck
Daffy Duck's first appearance was in 1937, and since then he has played a number of different roles. For example, in the 1940s Lucas was often in army gear and fighting Nazis, while later getting into roles like "Duck Tracy" and "Stupor Duck". You can choose from one of these designs or simply design something special. All options are valid.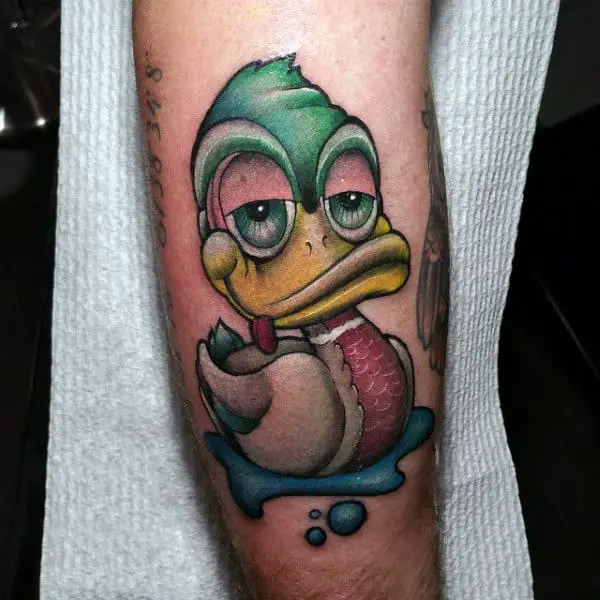 2. Donald Duck and Daisy Duck
Who does not remember Donald? That duck sometimes loyal, concerned about the family and heroic, but also mischievous, selfish and reckless. Donald also has a female counterpart, Daisy Duck, which could be an option for women as it symbolizes femininity more than Donald himself. Like Donald, Daisy also has a dual personality: she is a fighter, has a lot of will, is loyal to her boyfriend, Donald, and is a very good friend of Minnie Mouse. She is also glamorous and playful and is usually seen dressing provocatively and wearing jewelry.