As close relatives of the eagle, falcons are revered as noble living creatures. Because of their formidable ability as hunters, they have been associated, for centuries, with hope and taking advantage of favorable opportunities.
The Best Falcon Tattoos for Men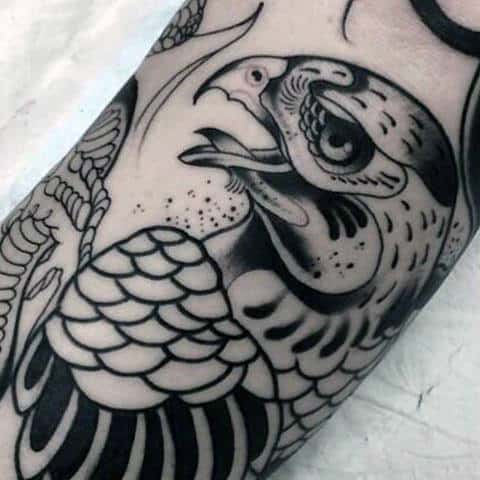 It is a bird of prey, with a talent, intelligence and, above all, dexterity when it comes to hunting its victims unparalleled in the animal world. The peregrine falcon stands out, a raptor that infuses the greatest of respect, and for this reason, her image has been used as a military icon by the great empires of history; This variety is especially known for its ability to mathematically evaluate the distance between the prey and itself, to proceed to make a dive with absolute precision, ensuring victory. That is why human hunters have tried to control these species to use them to their advantage, taking them with them on hunting days in the wild mountains.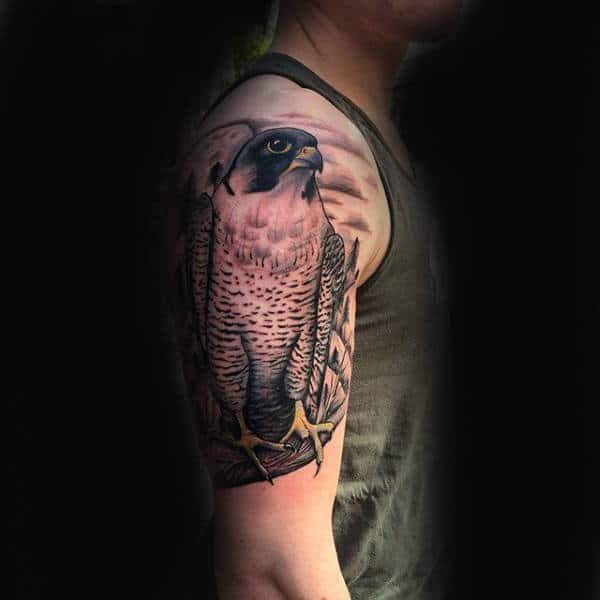 The symbolism of the falcon has reached our present, which is evidenced in film productions: it is worth highlighting, above all, the flagship of the Rebel Alliance against the Galactic Empire in the classic George Lucas saga, Star Wars, with the name of the Millennium Falcon: the hope for freedom that leads this group of rebels to fight, like hawks, against the oppressive Empire.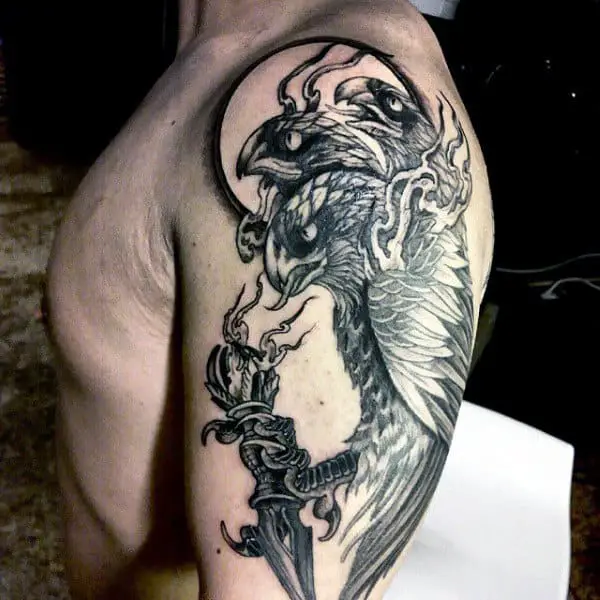 Falcons are also solar emblems. This is demonstrated in the ancient Egyptian civilization, where Ra, the main god linked to the Sun King, was represented with the head of a falcon, alluding to the power of his intellect. On the other hand, the ability of these birds to remain focused on a prey for a long time while making circular flights around it, has fostered their connection with the values ​​of determination, discipline and their commitment to duty.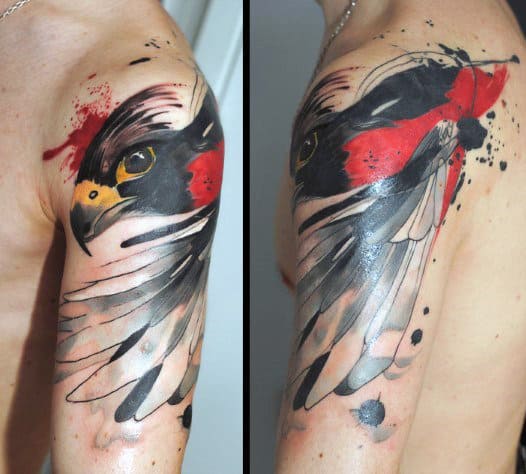 What does a falcon symbolize in a tattoo?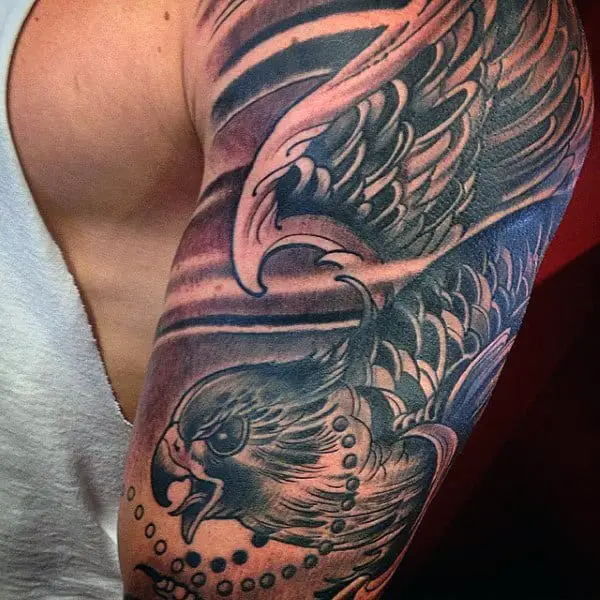 Among the features that characterize falcons, which infuse tattoos, the following stand out value, strength, determination and focus, liberty and hope and new opportunities.