Summer is just around the corner, and if you're anything like me, that means it's time to start packing for your next vacation. It may seem daunting to pack for a trip with so many necessities, but we've created this list of things you will need on your next summer vacation. You might add or remove the items, depending on your personal preferences, but this list should give you a solid foundation to work with.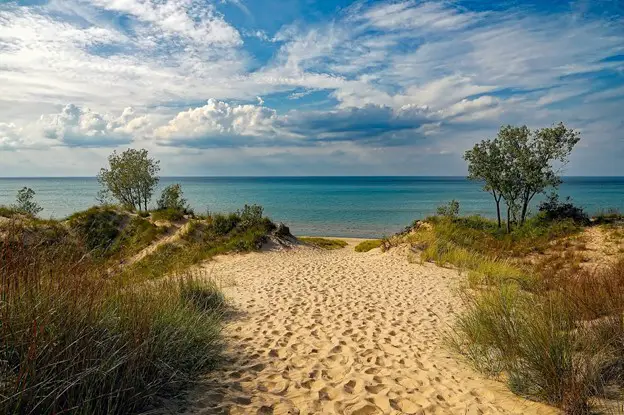 A Cooler
You will need a cooler for your summer vacation as it's not an option. Whether you plan to take the party with you on your boat or want to keep some beverages chilled while laying out at the beach, this is one of those necessary things that should be in every hotel room before you leave. This paddle board cooler will ensure you keep whatever you want cool and fresh without the need for an actual cooler or ice. With this cooler, you can enjoy a party on the beach or lake without worrying about your drinks becoming warm.
When choosing the cooler, ensure it can fit your items and has a good capacity for the number of people you plan on traveling with. You will need room for food, drinks, ice, and other things necessary to keep everyone happy all day long without having to worry about running out of anything.
Sunglasses
While you probably already have a pair of sunglasses, this is an item that should always be on hand. The sun can cause permanent damage to your eyes, and it doesn't take much exposure for it to happen. You will want quality shades as they protect both your eyes and face from harmful UV rays while also ensuring you look good! There are hundreds of options to choose from, so you can find a pair that is both functional and fashionable.
Just remember, the more expensive sunglasses do not necessarily mean better quality as there are tons of brands available at all price points. Keep your budget in mind when making this purchase, but don't be afraid to save up for a good pair that will last you a long time.
Sunblock Or Sunscreen
Whether you are spending your entire summer outside or just on the boat, this is one of those necessary things you will need for your next summer vacation. The sun can be harsh, and even if it isn't that bright out, harmful UV rays still reach us every day throughout the spring and fall months. You should always apply sunscreen to any exposed skin when you are outside for a long time, regardless of the weather.
There is no such thing as bad sunscreen or sunblock, but you should choose one that works best with your skin type and contains ingredients that do not irritate it. If you have sensitive skin, make sure the product does not include any harsh chemicals like alcohol and benzophenone that may cause an allergic reaction.
A Backpack For Your Gadgets
Sure, you can leave your phone or tablet in the hotel room while exploring nature, but that isn't necessarily a good idea. You will want to take pictures of all your favorite moments on this vacation, and if something happens to it before the trip is over, then so much for those memories. With a backpack, you can carry your phone, camera, and other essential items wherever you go without having to worry about them getting damaged.
You will find many backpacks that are water-resistant or even waterproof these days, so if it starts raining unexpectedly, then at least your electronics remain safe. Try not to spend too much money on this purchase as there is no reason to break the bank. You could even make your backpack if you want.
Water In Bottles To Quench Your Thirst
Summer vacations are the perfect time to get out and explore new places, which means you will be walking around a lot. No matter where you go or what your plans may be, it is always important to carry water with you at all times as this is one of those necessary things that should never be left behind.
You can bring along some reusable bottles like mugs and cups, but you may find this gets tedious after a while. A better idea is to purchase some water bottles that you can reuse over and over again without the hassle of carrying them around all day long. Having enough water on hand will ensure you stay hydrated no matter your plans or how much walking there is between where you are and where you want to go.
Hand Sanitizers
You may think you don't need to bring hand sanitizers with you on your next summer vacation, but this is one of those necessary things that you should not overlook. You can use them frequently throughout the day without it being too much of a hassle, and they are also great for disinfecting surfaces when no sink or soap is available.
Hand Sanitizers have come in handy in this day and age with the rise of illnesses like the novel COVID-19; you never know when you may come in contact with some harmful bacteria or germs, so it is essential to be prepared at all times. If you are going on a more remote vacation where there aren't any stores nearby, then bring along extra sanitizer just in case it runs out.
Medical Prescription, Insurance Cover, And A First Aid Kit
If you or someone else in your party is on prescription medication, it is essential to bring this along when traveling. You don't want to take any chances, and missing out on a dose could prove very harmful for the person who needs it most.
You should also make sure that everyone's insurance cards are up-to-date so that if anything happens to you or your family, then help is just a phone call away. This is one of those necessary things that you should never overlook for any reason, as it could save someone's life in dire circumstances.
You will also want to bring along some first aid supplies like bandages and gauze so that everyone can take care of any cuts, scrapes, and other injuries that may occur throughout the day. There is no need to go overboard here, as a small kit should be enough for most minor emergencies.
In conclusion, there are many different things that you will need to bring along on your next summer vacation, and this list is just a summary of what can be helpful in most situations. Ensure that you have everything you need for everyone in your party and that all of the essentials are packed up before leaving wherever it is you plan on staying.