London is a vibrant and happening city and one of the best places to live and work in Europe. It is a popular choice to stay and work with millions of expats coming to stay in this exciting city from all over the world. Of these, Russian expats make up a fairly decent chunk of foreigners staying in London.  And London is also a popular destination with students who come to study in the numerous top notch colleges and universities in London.
The Russia connection with London has been fairly long, from the times of Peter the Great. From Lenin to Tolstoy a number of Russian luminaries have stayed in London through the years. As a result there is a thriving Russian community in and around London.  With Russian restaurants, festivals, music and cultural events there are a lot of connections back home to Russia.
If you are moving to London the very first thing is to have a place to stay upon arrival. If you have friends of family it is fine otherwise you need to look for a suitable place to stay in the city. If you are looking to stay in comfort within the centre of the city, at a not too pricey hotel a Hyde Park Hotel would the ideal choice.
In particular, the Shaftesbury Metropolis London Hyde Park is a premier luxury hotel that also is affordable, with fine customer service. And its location in the heart of the city makes it just perfect to travel to all parts of the city.
A few tips that might come in handy for newcomers planning to work and stay in London are:
London's rents can be crazily expensive
The minimum rent you can expect to pay at a place that is not too great is £600 quid a month and from there the rents just go ballistic. The closer you stay in the centre of the city the higher the rents will skyrocket. You need to strike a balance by finding a place that is not too far from your workplace or college (if you are a student) and well connected by public transport.
Sharing a flat is a good idea
One of the best ways to manage the exorbitant rents in the city is to find a mate to share a flat for you. There are plenty of expats who would only be too glad to shack up together, as it will help them to save on accommodation costs. While food and drinks are not that expensive (unless you want to chow down at the upmarket restaurants) but the rents are prohibitively high. Another benefit of sharing the rent is that you could also share the bills for water, electricity, council tax (exemption for students) etc. all of which add up to quite a bit. And do not forget that generally you have to give a two month rental deposit upfront, before you can move in. So if you have a limited budget to manage it is only prudent to look around for a suitable flatmate.
Be aware of your rights
You need to get up to speed with your rights as a tenant, unless you want to get taken for a jolly good ride. You need to read up and ask about tenancy contracts, repairs, deposits all the paraphernalia related to property. Read up the rights well to be aware what steps you can take if your tenancy rights are violated and the latest on immigration laws if you do not want to duped in any manner. The world is full of unscrupulous people and London is not an exception.
Only pay a deposit after you see the place
In your haste to move in to a new place do not pay the deposit for the flat until you actually visit and see the place for yourself. Do not get taken in by photographs, glib landlords or rental brokers as it may not appear to be as great as it was made out to be. What you see is what you get, so make it a point to actually see it, before you pay up. And there is no need to hit the panic-button as there are plenty of places to check out.
There always are great offers and discounts
While London is incredibly expensive the saving grace is that there always are discounts and special deals as long as you look for them. From online websites to coupons you can get some great discounts on a number of items, including groceries and clothing and household items, which will help you to cut down on expenses to a considerable extent. So make the most of these to trim your expenses, while you live in London.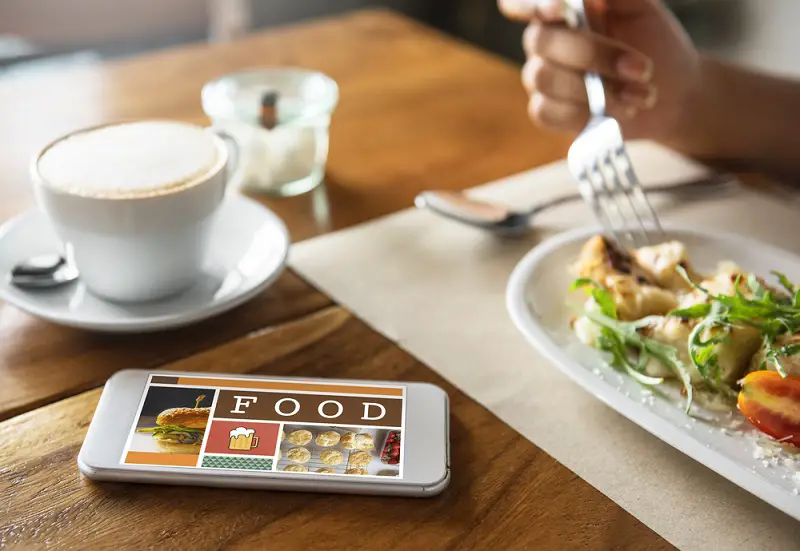 London is a haven for great food and drinks
The city has every conceivable type of bar and restaurant all over the place, with new joints including pop-ups appearing on a regular basis. From sizzling Thai cuisine to fine French dining, Korean delicacies to Japanese sea-food the range is simply incredible to choose from. And in terms of drinks including cocktails London has probably out of the best! While there are fantastic food options all over town, two places in particular are famous for their large number of restaurants i.e. Soho and Shoreditch.
Make the most of the numerous free events, attractions and exhibitions
One of the biggest benefits of living in London are the numerous free attractions, events and festivals that you can enjoy and be a part of, without having to spend a single pence. The best museums, art galleries and a number of other places do not charge any admission fee. So you can have a whale of a time and not have to spend a pound to visit them!