The extraordinary beasts that haunt our imaginations can have diverse origins. In some cases they are very recent creations, mostly from movies. In 20th century Japanese pop culture, one character stands out above the rest. Known in the United States as the King of the Monsters, Godzilla is undoubtedly a creature that has captivated all kinds of audiences. Since its creation in 1954, it has appeared in more than 30 films, numerous series, cartoons, anime, manga and video games. Without further delay, let's take a look at the best Godzilla tattoos for men!
Forearm Godzilla Tattoo Designs
Godzilla is a Kaiju, this Japanese word means giant beast. In the West it is usually translated as monster. There are many Kaiju, but Godzilla is the most famous. This classification has two important characteristics: the beast must be organic and be giant. For other cases there are their own terminologies, for example Mecha used for giant robots and Bakemono when it comes to human-sized monsters such as vampires.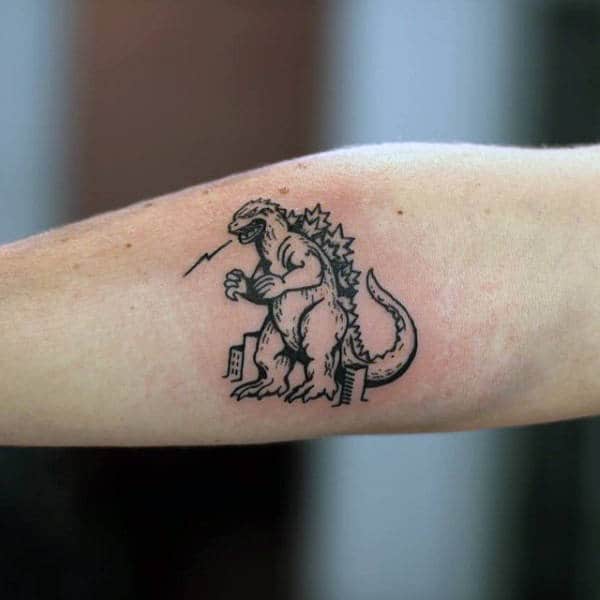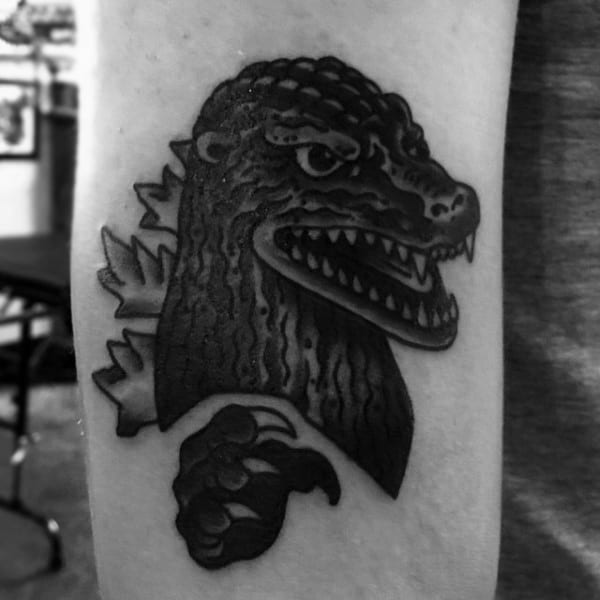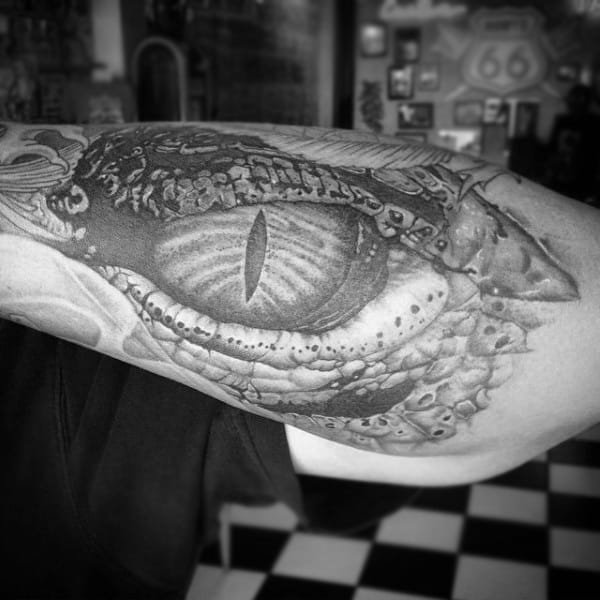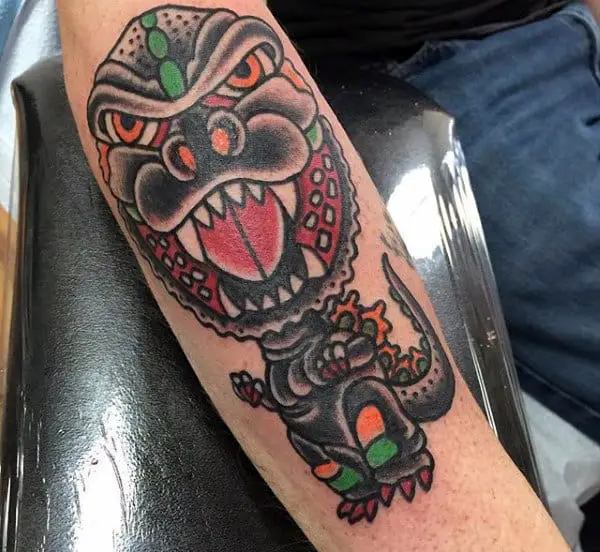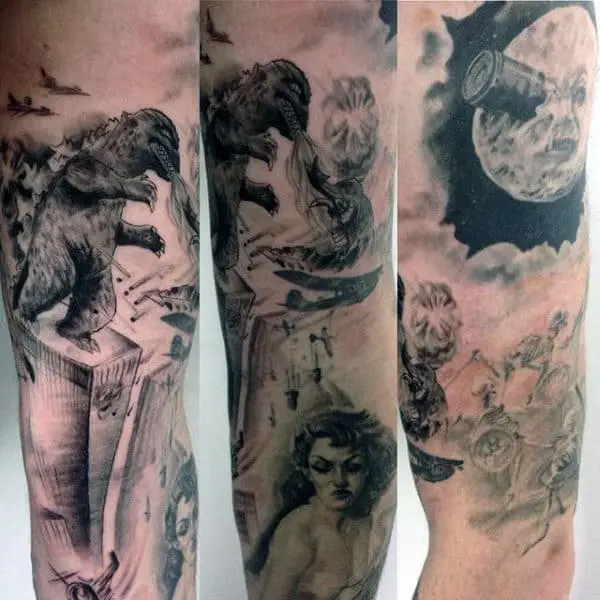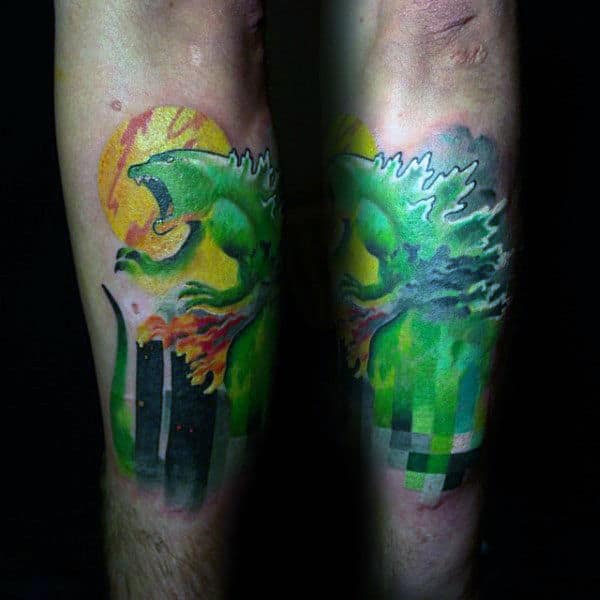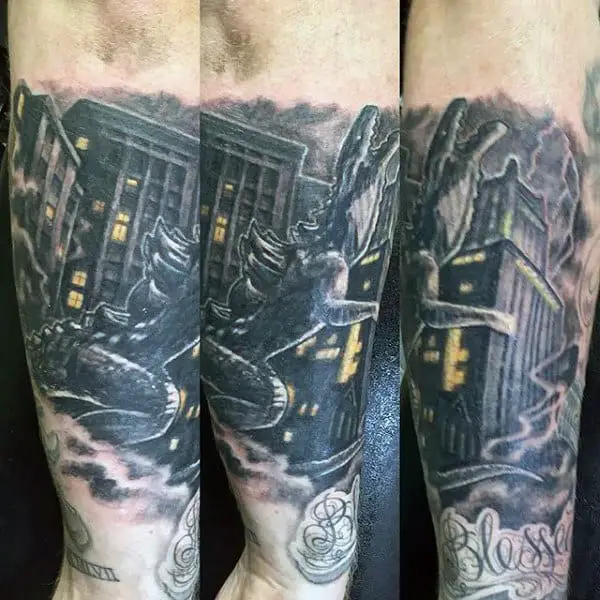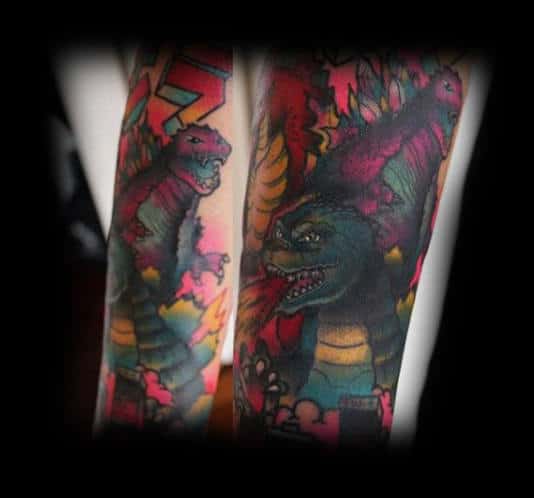 Full and Half Sleeve Godzilla Tattoo Designs
Its original name is Gojira, which arises from combining the words gorira (gorilla) and kujira (whale) and its appearance corresponds to that of a giant prehistoric dinosaur or reptile. It is believed that Godzilla was originally used as a metaphor for the atomic attacks suffered by Japan after the end of World War II. This seems to be corroborated in the various stories about the origin of the beast, since the vast majority relate it to high levels of radiation or nuclear experiments. In a way it is a warning of how destructive atomic energy can be.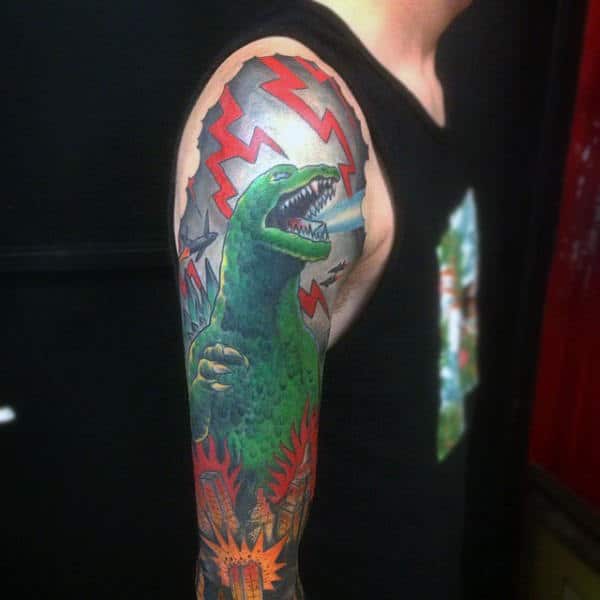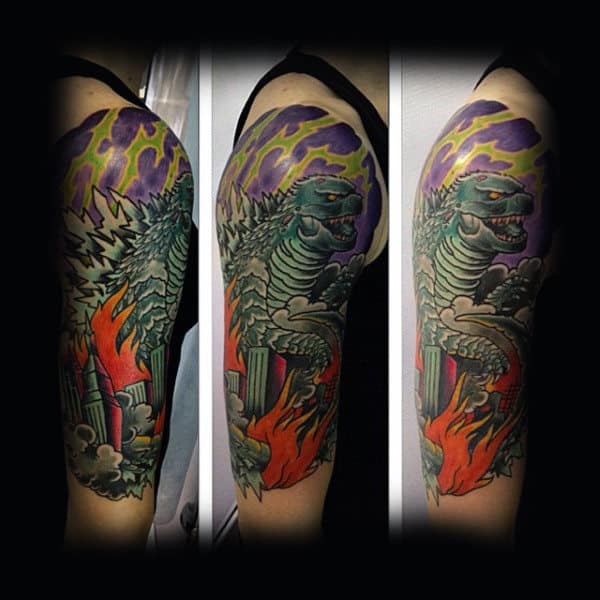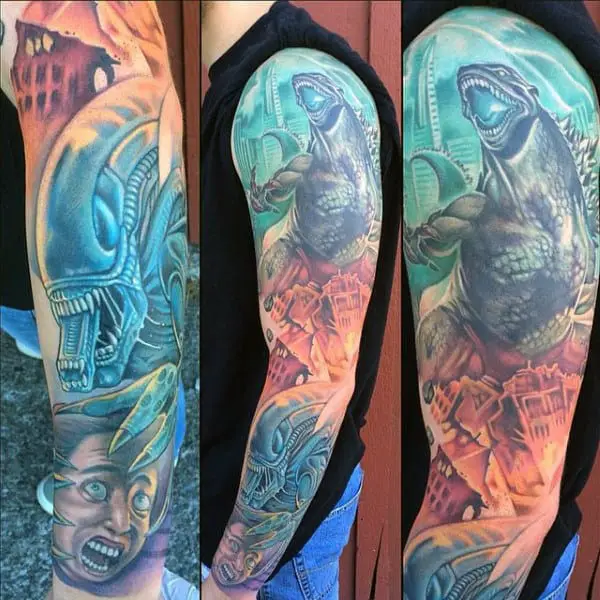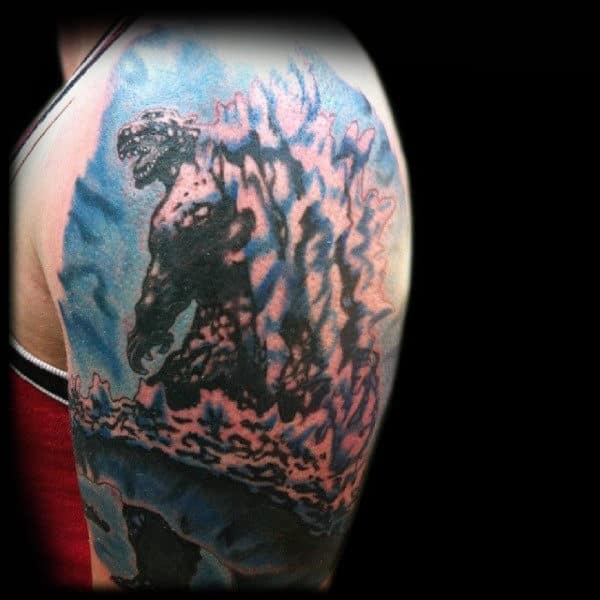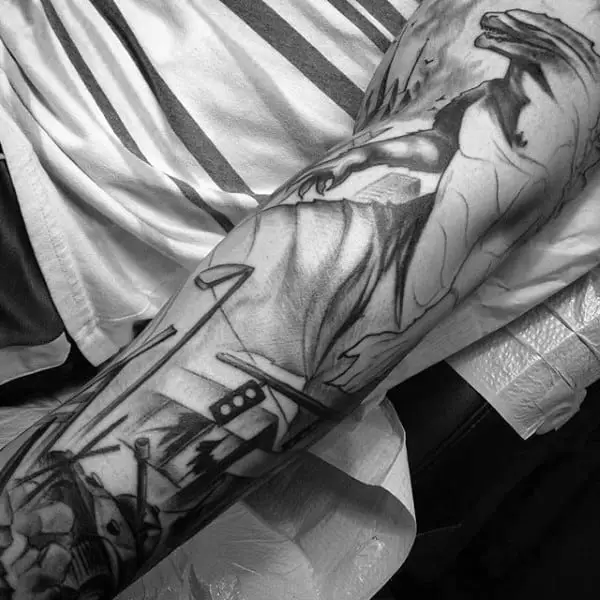 Upper Arm Godzilla Tattoo Designs
Godzilla tattoos combine love for Japan, science fiction, monsters, and retro. For your design you can choose to tattoo only the face of this ferocious beast. This is a good option if you want a small tattoo. It can be done both in black and white and in full color. It is common for these types of images to represent Godzilla's main attack, the atomic breath, a luminous blue ray that comes out of the jaws of the beast.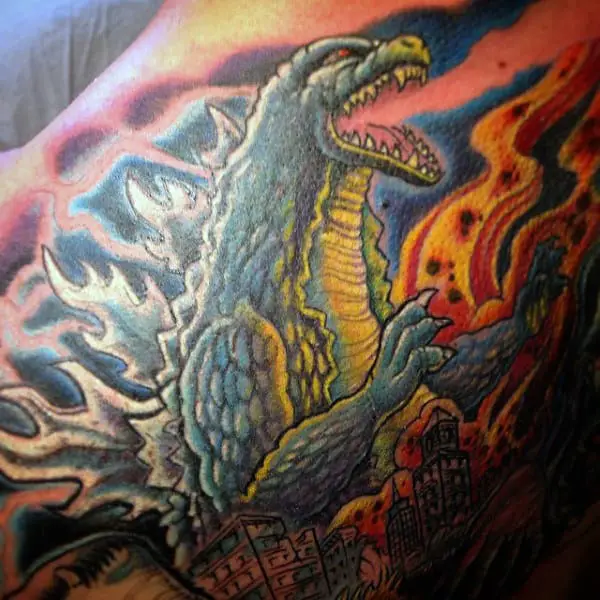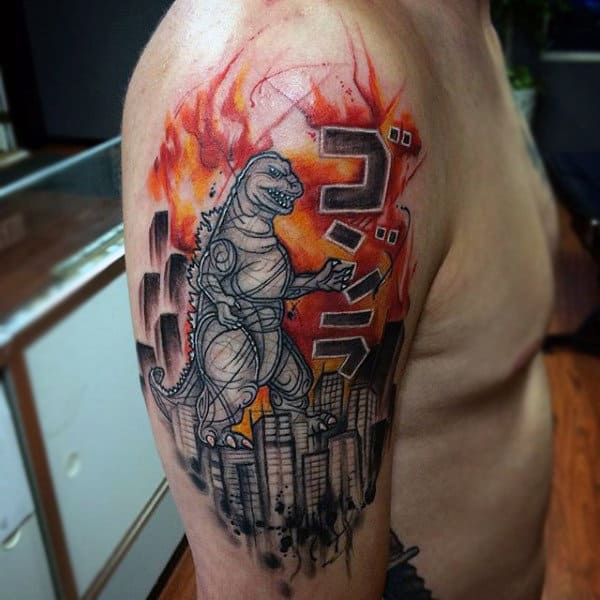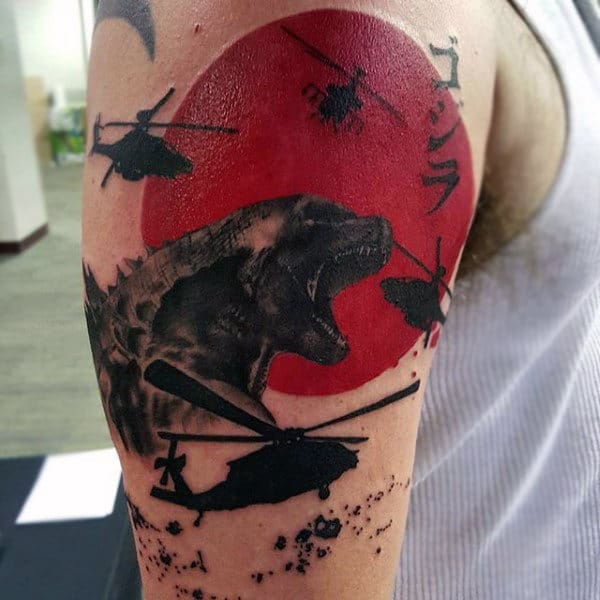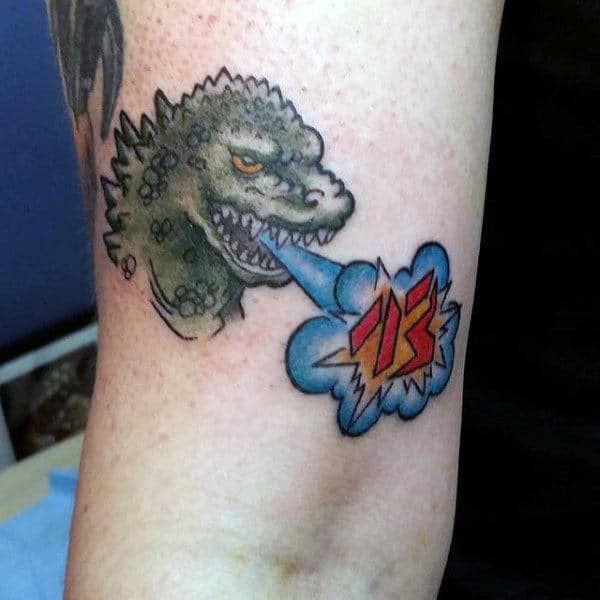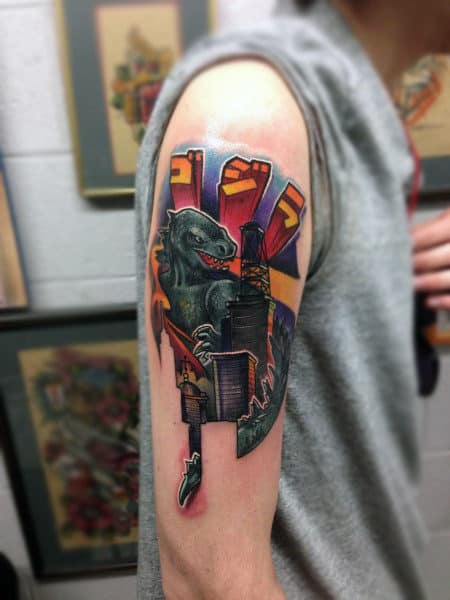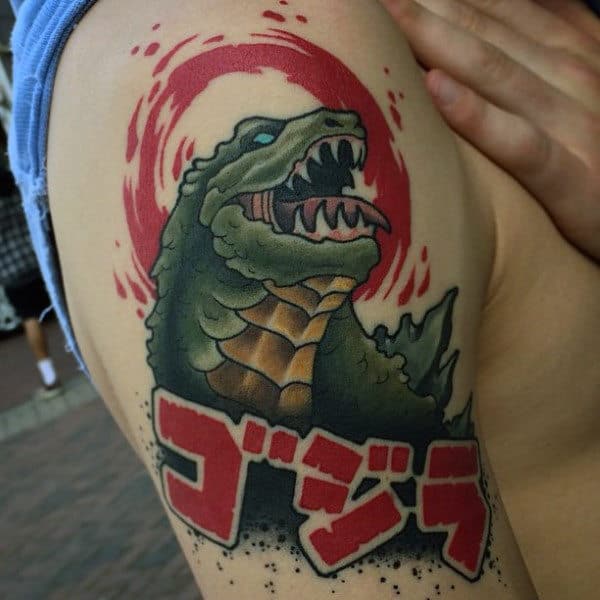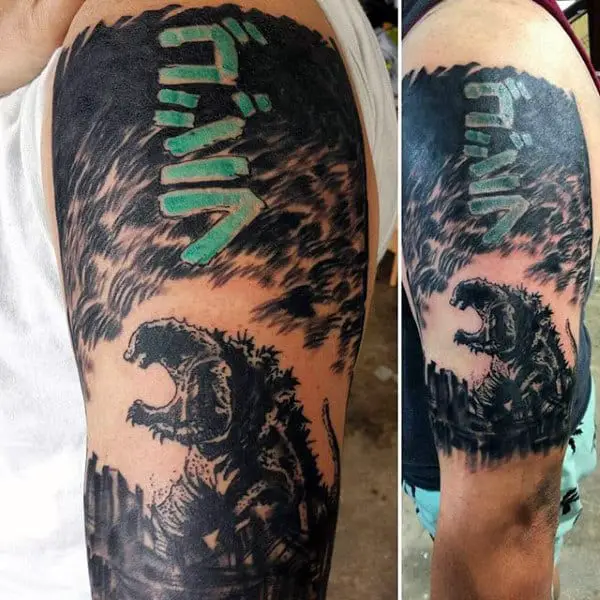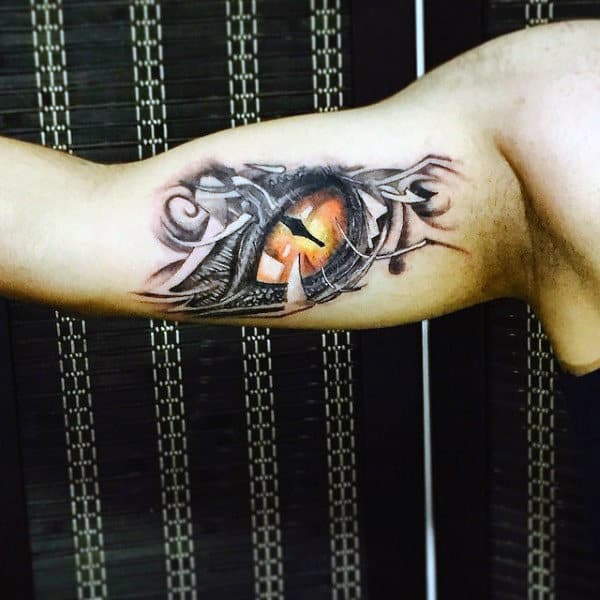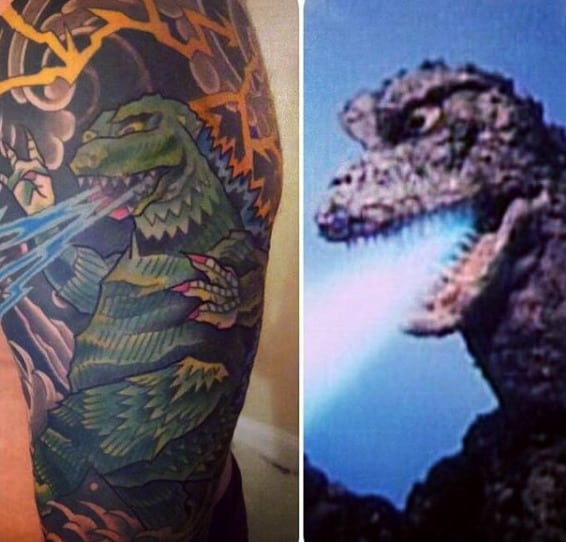 Body Godzilla Tattoo Designs
The vast majority of this kaiju tattoo designs are large pieces. This allows giving great detail and dynamism to the piece. Movie scenes, manga pages, or promotional posters are great sources of inspiration. In terms of style, black and white realism is favored, full color pieces and even some artists present Godzilla in compositions within the Irezumi or traditional Japanese style. The latter complements the Asian aesthetic well and puts an interesting spin on the tattoo.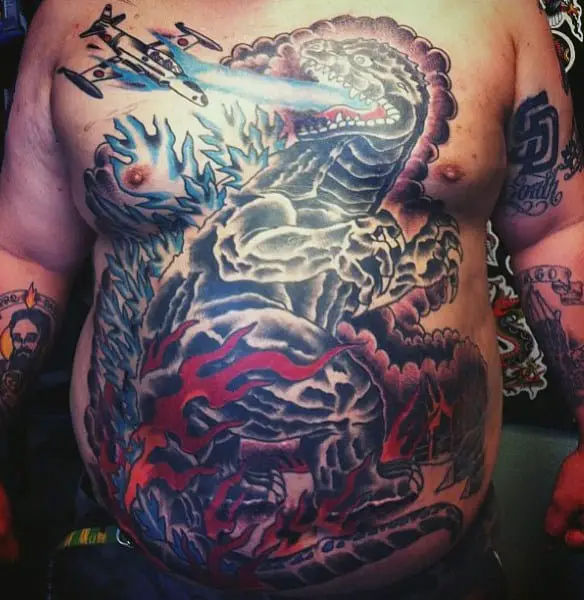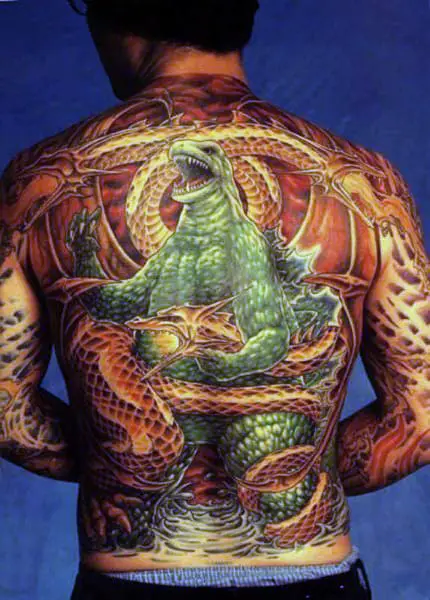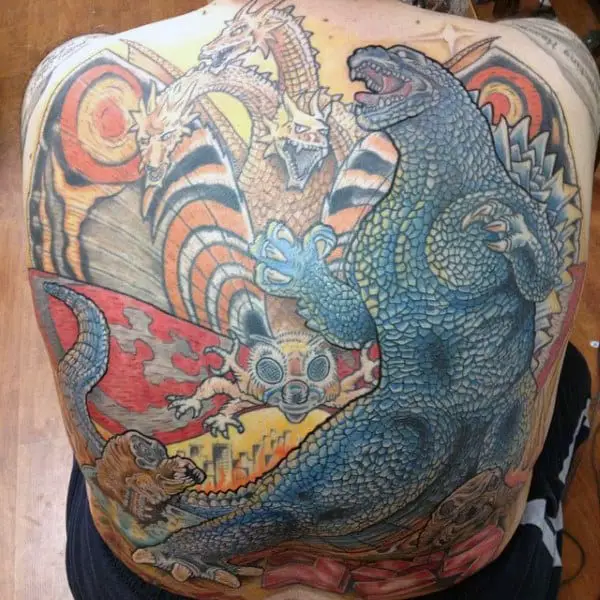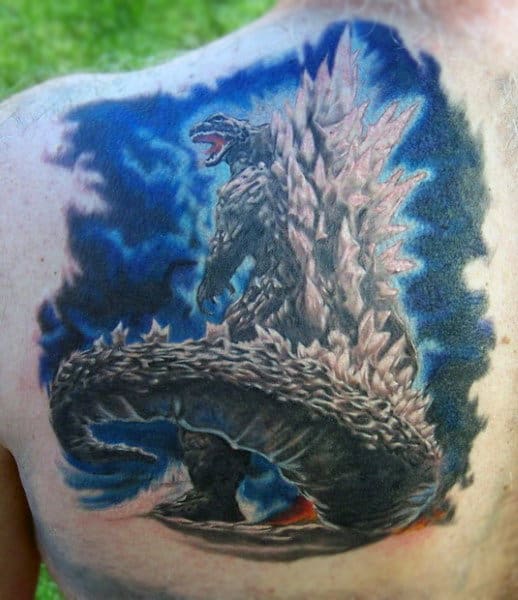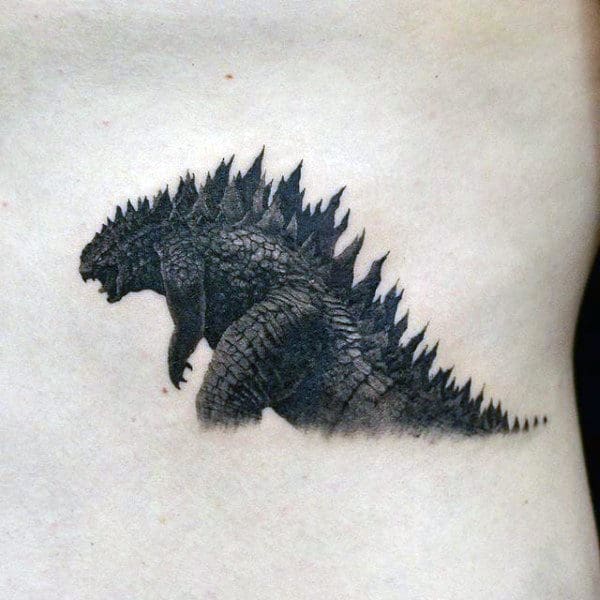 Godzilla Tattoos for Men FAQs
1. Is it possible to have a small Godzilla tattoo?
Another option if you want a small tattoo is to make a minimalist version, presenting a line drawing, but unmistakable, of the monster or the scene that you want to have on your skin.
2. What are the most popular body parts to get Godzilla tattoos on?
The most popular are the chest, and arms due to the possibilities and space to get creative that they offer.