Icebergs are large masses of floating ice, which have usually broken off from a glacier, the top of which protrudes from the sea surface. Although they are not a particularly popular tattoo design, wearing an iceberg on your skin can have important meanings.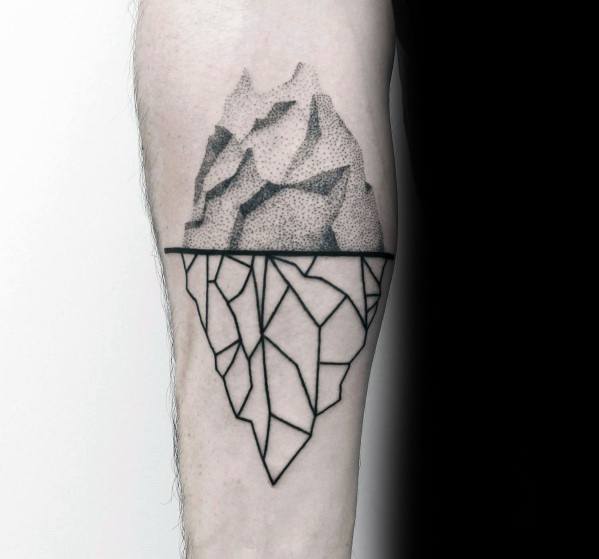 The meaning behind iceberg tattoos
The main meaning of icebergs is to represent that "nothing is what it seems", in this sense, what we see of icerbers is only a small part of what this immense ice formation really is. For this reason they represent hidden feelings or an immense potential that is locked up or that we do not usually show. Icebegs also represent strength, the ease of letting go of the people or things you love. In addition, bodies that drift are immersed, being a symbol of independence. But this strength is independence is fragile because under certain circumstances icebergs can melt.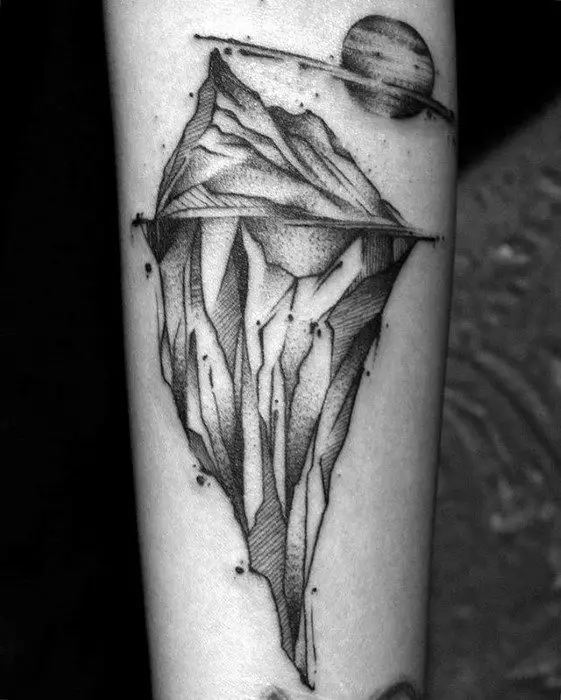 Finally without example of resistance, strength and power. Let's not forget that an iceberg was capable of causing the sinking of the Titanic, a ship of which it was said that neither God nor she could sink it.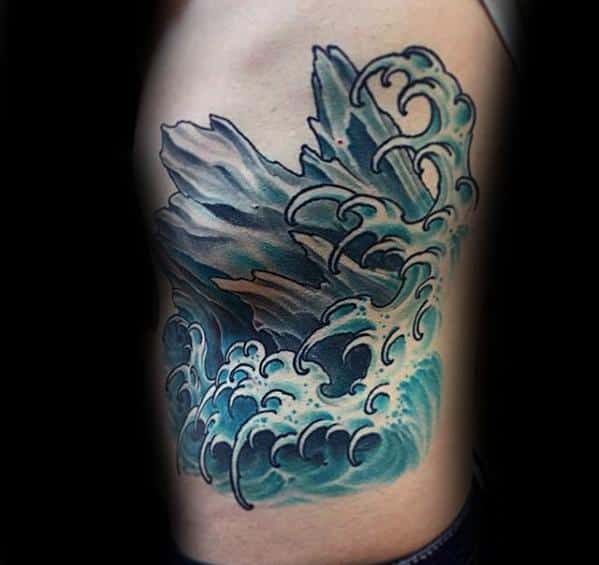 The best iceberg tattoos for men
The design of the iceberg itself is quite simple. However, the creativity of the tattoo artist and the person who will get the tattoo play a fundamental role. It is possible to see beautiful designs of icebergs in realism, so well detailed that the cold texture of the ice can be appreciated.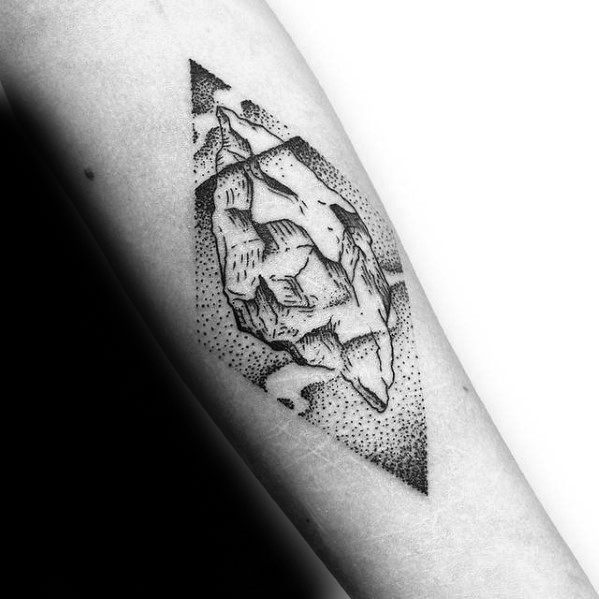 You can also play with geometric designs or with elements such as the marine fauna that is usually seen in the arctic, such as penguins or orca whales. The way in which water and sun are integrated are also elements that complement an iceberg tattoo. Finally, these tattoos are often done in white, black and blue, although it is possible to create a composition that integrates more colorful options.