When it comes to protecting yourself after suffering an injury, filing a personal injury lawsuit is often your best bet. But figuring out the right steps in the process can be confusing and overwhelming. With insurance companies involved trying to limit how much they have to pay out and plenty of legal paperwork that needs to be completed, you may not know where or how to begin. Thankfully, we're here with helpful advice on filing a personal injury lawsuit properly, so you are one step closer to obtaining justice for any damage caused by another person's negligence.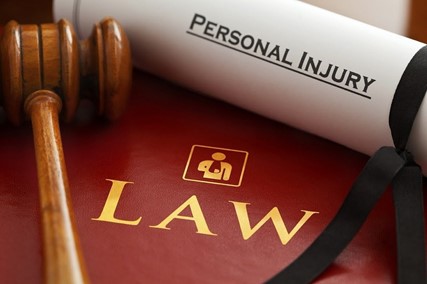 Consider Your Options for Representation 
In filing a personal injury lawsuit, you'll want to make sure that you select the best representation for your case. When considering your options, look for a lawyer who specializes in personal injury law with a minimum of five years of experience. Additionally, ask your friends or family members if they have any recommendations or referrals. You can also go online and look through reviews and ratings of local attorneys. Once you find a few lawyers whose credentials meet your standards, reach out and schedule an initial meeting with each one so that you can determine which one you feel most comfortable working with. Remember — your choice of attorney is key to ensuring success in your personal injury claim! Most accident attorneys do not charge for an initial consultation, so use that time to ask any questions you may have and get a better understanding of the process. It is also important to be sure that your lawyer has a clear understanding of the details surrounding your unique case. 
Gather Evidence to Support Your Claim 
Gathering evidence to support a personal injury claim can be a tedious but vital part of the lawsuit process. It is important to take stock of all that you have in order to make your case as strong as possible. Start by talking to any witnesses and collecting relevant documents, such as medical records, property or vehicle damage reports, pay stubs or notes from company supervisors regarding the incident. Consider the details that surround your claim and look into laws or regulations which protect individuals in similar situations – this kind of research may help uphold your case. Above all else, make sure to leave no stone unturned when gathering evidence for your case – doing so could be key to pursuing justice in a personal injury situation.
Carefully Draft and File your Complaint 
Making sure you've properly drafted and filed your personal injury-related lawsuit is critical in obtaining the best possible outcome – whether it be an out-of-court settlement, a favorable ruling from the court, or even dropping the case altogether. Determining the details of your complaint and supporting them with clear facts is paramount for putting forth a strong position that's more likely to meet success. Doing so requires carefully researching applicable state laws and consulting with experienced legal professionals as you formulate your filing. With meticulous paperwork preparation, you can create an effective roadmap toward a successful resolution to your case.
Monitor the Progress of the Case and Prepare for Court Proceedings
Staying up-to-date with the progress of your personal injury lawsuit is critical for success. From filing a claim to navigating court proceedings, monitoring deadlines and other essential aspects of the case will ensure that the process runs as smoothly as possible. Document any discussions with attorneys and medical providers related to your injury and get written confirmation on any paperwork you provide or receive in regard to the case. Keeping careful records of all your interactions will prove invaluable when it comes time to file papers with the court or discuss the details of your situation during a hearing. It's also wise to have conversations and consultations whenever you're uncertain about certain decisions that could affect your case – taking time now to get informed can save you time and money in the long run!
Overall, the filing of a personal injury lawsuit takes a lot of time and dedication to navigate the legal process. To be successful in your pursuit, you must first assess your options for representation, gather evidence to back up your claim, and decide whether to file a counterclaim or not. Once these steps have been completed, take the time to carefully draft and file your complaint before monitoring its progress throughout the case. Furthermore, though it's important to remain attentive during this entire process, make sure you take time for yourself as well. Preparing for court proceedings can sometimes feel overwhelming and daunting but ultimately remain ready and undistracted from your end goal. Doing so with all due diligence and erudition will set you up better than most when pursuing personal injury success.