The designs based on Japanese art is, among the favorites of many of the tattooed, the most popular of that. Thanks to anime and manga, its popularity has spread by leaps and bounds, and it is more common to see it in men. The geisha, the dragon, the samurai or the demons, are the main ideas of the canvases in terms of tattoos of Japanese designs, due to the meaning of each one and its importance within the Japanese culture.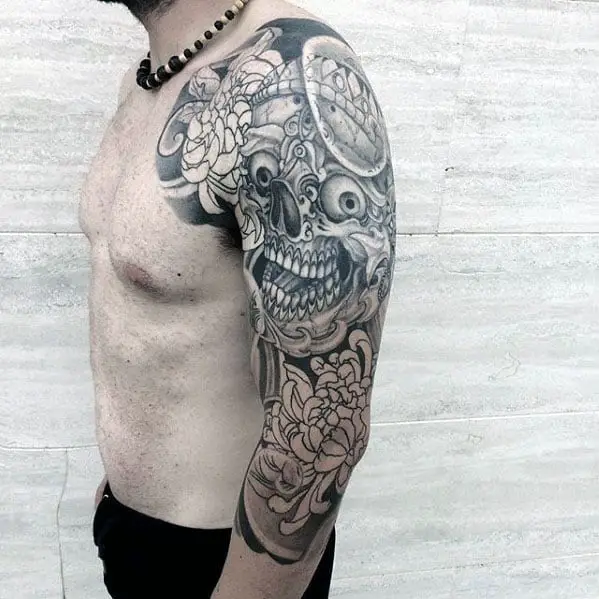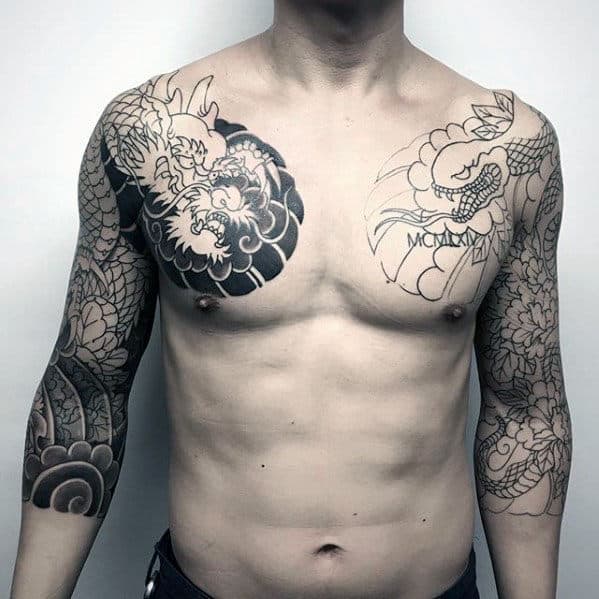 Significance of Japanese Half Sleeve Tattoos
But what is the meaning of the designs that appear on the Japanese sleeves? Among the various meanings of Japanese designs we have:
– The Geisha: It is the unmistakable symbol of the beautiful Japanese woman. Geishas are women who accompanied men in feudal times, and who were characterized by having an unparalleled beauty increased by hairstyle, clothing and makeup. Geishas represent the sensuality and romantic ideal of the western man.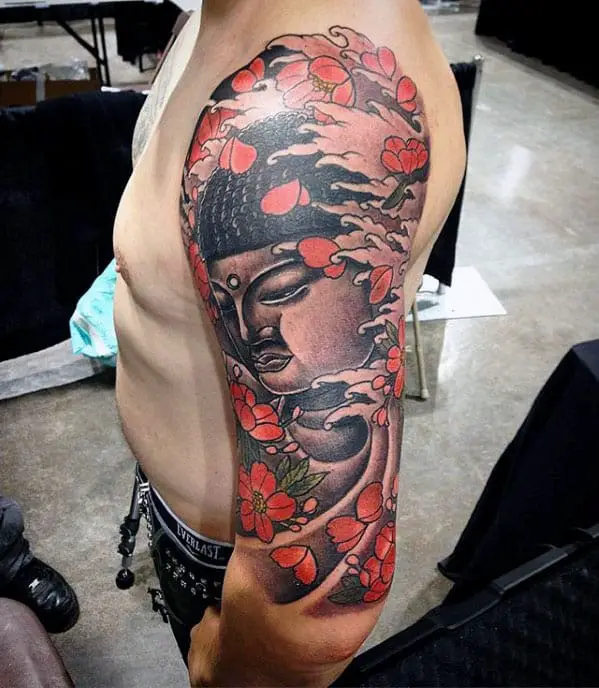 -The Samurai: he was an aristocratic warrior and was part of a great Japanese military force. He represents honor, virtue, adventure, and bravery. The katana is a weapon that represents and characterizes the samurai. The Samurai is the representation of the warrior man and masculinity.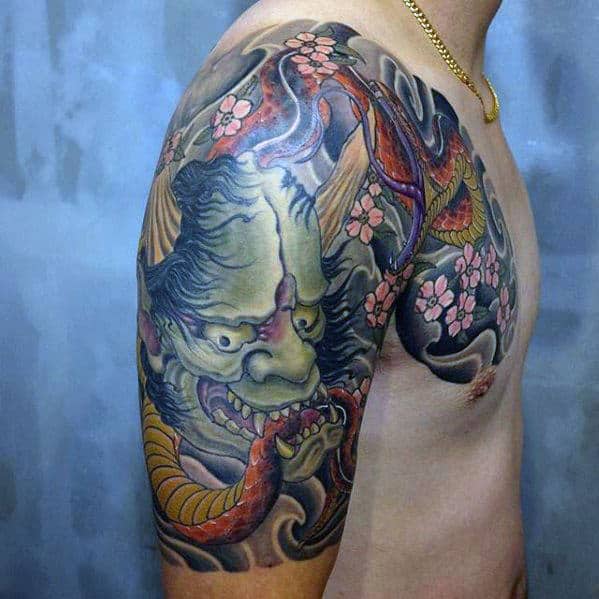 – Oni: They are considered demonic beings typical of Japanese culture. They are hellish and fearsome beings and represent evil and pain-causing feelings. In the world of Tattoo, Oni can be made alone, or by tormenting a soul and fighting a samurai warrior.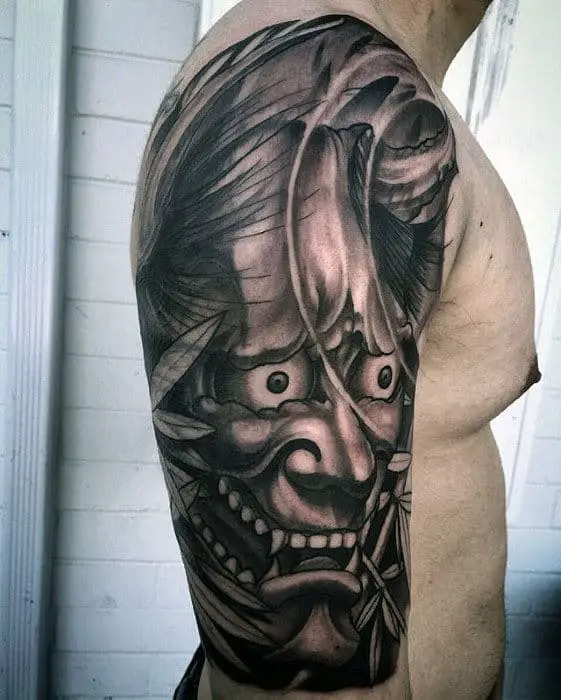 – The dragon: The dragon is considered as the unequivocal representation of benevolence, wisdom and wealth in abundance. Therefore they are emblems of noble emperors.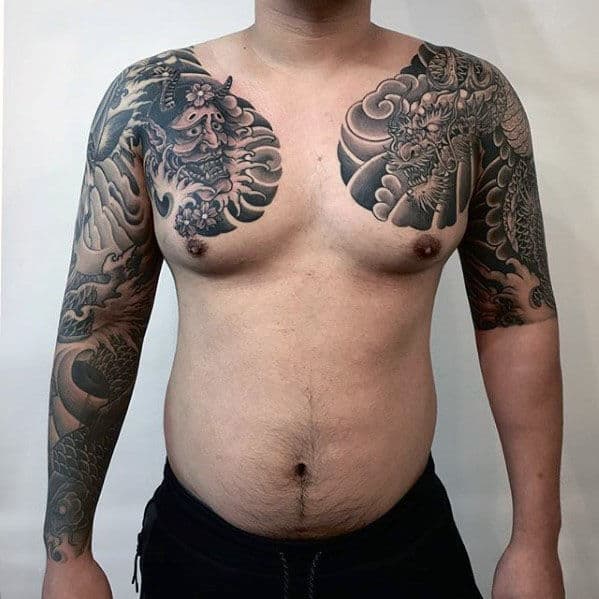 Ideas for your next Japanese half sleeve tattoo
The Oni can do it manga style, surrounded by mist and clouds and a mask-style face with large dragon jaws. The colors of him are black, red, strong yellow and white and you can also attribute the shape of a human and a katana. If the samurai design, you can do it in black, with shadows and pointillism brandishing his katana and with his usual armor. You can place a traditional Japanese house and the moon in the background to add more meaning. And in the case of a Geisha, it is preferable that you do it in color on the face and ornaments of her and carrying a fan or umbrella. As a background, place a flowering cherry tree.