It's no secret that the dating scene has changed drastically. Where people were meeting their potential partners in local bars or bowling alleys before, they're now turning to the Internet to find a significant other. The shift from real-life dating to online dating has caused a wider range of potential partners, since it is not just people from your hometown that you'll be able to meet. Instead, the entire world is a pool of potential partners, and with just the Internet and a camera you can date with basically anyone in the world.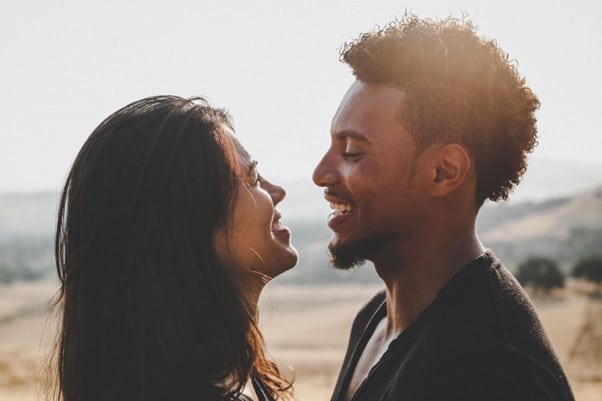 So if you're ready to start a meaningful relationship with someone from a different culture, try out LuckyCrush: the best application for dating internationally. In this article, we'll delve into this application, how it works and how you can sign up quickly and anonymously. Let's start with what LuckyCrush is exactly.
The Best App For Forging International Relationships
If you're one of the people turning to the Internet to find a potential partner and are open to international dating, you should certainly try LuckyCrush. This dating program is completely free and can be accessed through their website and application. To use the platform, you'll need a device with internet and a camera. After you've turned on your camera, you can simply click "start chatting" and within seconds you'll be connected with someone anywhere in the world and have a chance to find your crush on the platform.
One thing that is important to keep in mind is that this dating app is only for those looking to date people from the opposite gender. The reason for this is that the app makers noticed that they were connected with people of the same sex very often on other dating applications, even if they were not looking for such a relationship. To avoid this, LuckyCrush is only available for finding heterosexual relationships.
Dating Anonymously
The best thing about LuckyCrush: you don't need to sign up. The only information you need to disclose is your gender. Not having to sign up means that online dating becomes a lot safer. You don't have to give anyone your name, address, or contact information if you don't want to. Since many men and women experience harassment or stalking when dating in real life, LuckyCrush can ensure safety and comfort while dating.
It is possible to create an account on the application. This will help you retrieve old contacts and conversations, but again, it's not necessary. Another safety feature that the app has added, and will certainly make dating more pleasant, is the "next" button. If you are connected with someone who makes you feel uncomfortable or who you just don't feel a connection with, you can simply click this button, and you'll be connected with someone else automatically. No more awkward excuses or sneaking out of the restaurant: dating on LuckyCrush will help you feel safe and comfortable.
Dating Internationally Made Easy
One problem those who want to meet people from abroad often need help with is the language barrier. LuckyCrush has found a solution to this issue, namely their real-time translator. This translator will translate everything you or your conversational partner say into each other's native language. In this way, you'll be able to chat with anyone while speaking your own language.
Whether your partner speaks Spanish, Thai, Portuguese, or another language, you'll be able to speak with each other just like if you were from the same country. This feature, and all the others named before, make LuckyCrush the perfect application for easy and comfortable international dating.