Planning for a vacation can be quite the task, but it's worth it to make sure you're prepared! This article will provide 6 useful tips on how to plan for a sunny vacation in Chicago. These tips are all designed to help you have the best possible experience while staying within your budget. Give them a read and then put them into practice this summer – you won't regret it!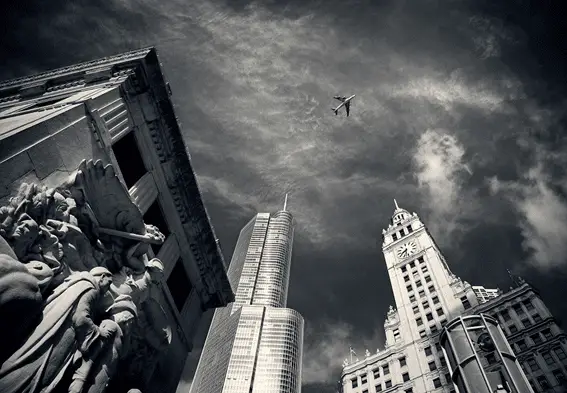 1. Check The Weather
Check the weather forecast beforehand. It could be cloudy at one point during your visit, so make sure you're prepared for anything. Pack a wide range of clothing and make sure to bring sunscreen in case it's sunny! If you want to visit Chicago, Illinois beaches, this is especially important because you want it to be sunny to make the most of your beach day. So, may checking the weather be the first thing on your list before you go to Chicago for vacation!
While it's not a guarantee that it will rain on your trip to Chicago, there is a chance of it happening, so have a backup plan in case you get stuck inside. Seeing the city during the summer won't be as fun if you're stuck inside because of poor weather conditions, as well as crowded beaches or museums. 
2. Book Accommodations Early
The earlier you book your room, the better deals you'll be able to find. Once summer hits, more people are looking for vacation spots, so the prices go up. If you have some flexibility on where you want to stay, you'll have a much easier time finding better rates. If it's not possible to book early on, try checking out some of the vacation rental sites beforehand so that you have an idea of what you can afford. Booking accommodations early is also important because you won't want to miss out on a hotel. After all, it's too expensive or completely booked up.
3. Make Your Transportation Plans Early On
If you don't want to rent a car during your trip, make sure you look into how to get around beforehand. Chicago is notorious for having expensive cabs, but there are affordable options if you know where to look! For example, Uber/Lyft are less expensive than cabs and offer essentially the same service. Some hotels also offer shuttles or free public transit passes for guests, which can be cheaper than renting a car. This is especially true if most of your trip will be taking place in the city itself.
4. Pack Your Food
Avoid buying food at restaurants. That's not to say you can't eat out, of course – but try bringing some snacks or lunch with you if possible! Chicago is known for its amazing food, so having a picnic during your day exploring the city is an excellent way to save money and still have delicious food on your vacation. If it's not possible, then try to choose places that let you bring outside food inside or are cheaper than average eating establishments. These little tricks may seem small, but they do go a long way!
5. Do Some Sightseeing On The Weekends
Try choosing the weekend for your sightseeing activities because this is when it's the least crowded. Everyone else who works during the weekdays will be at work, so you won't have to deal with as much traffic or heat. If you're planning on visiting any of Chicago's museums, then the weekends are your best bet! Great sightseeing spots include the Art Institute of Chicago, Shedd Aquarium, Lincoln Park Zoo, and the Museum of Science and Industry.
6. Packing
Pack as much as you can in advance. You may forget something small but still really need, like sunscreen for an outdoor trip or a hairbrush if you're going somewhere nice. Doing this will save you from having to rush around at the last minute and just makes everything easier overall! If you have everything packed in advance, then all that's left is to book your accommodations early and check the weather forecast before heading out!
Pack a swimsuit and sunscreen for those sunny days in Chicago. It's much more likely that you'll spend time outside if it's not cloudy or raining, so make sure to bring these items with you because you never know what may happen! The beach is especially great for this kind of stuff since there are tons of people enjoying themselves outside all day long – don't miss by not packing properly!
There you have it – these are the 6 best ways to plan for a sunny vacation in Chicago. Leave some comments below if you think of anything else or want to share your own experiences!