As for the most realistic and 3D tattoos, there is none that surpasses that of human muscles. This type of anatomical tattoo is one of the least used, not because you don't like it, but because it is the most complex of all tattoos and you have to know where to place it to avoid future regrets.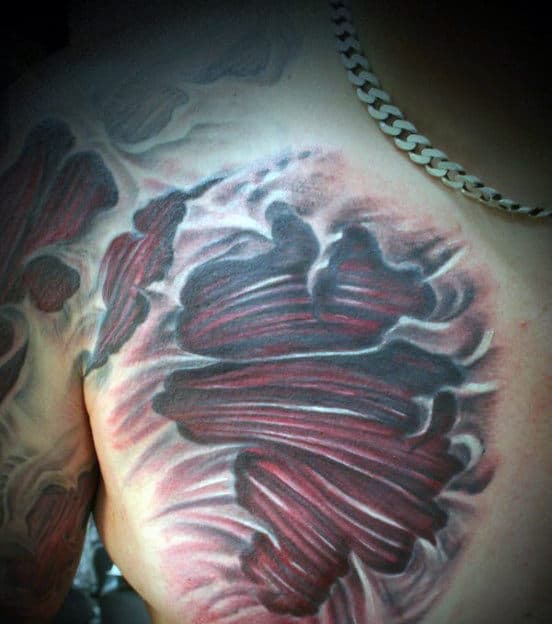 Showing the muscle, tendons or even muscle mass is a very striking taste, but it contains a highly human meaning and sense that few know how to capture. Many take advantage and want to make this design unique by adding details of automaton parts, or strange beings that want to leave the body.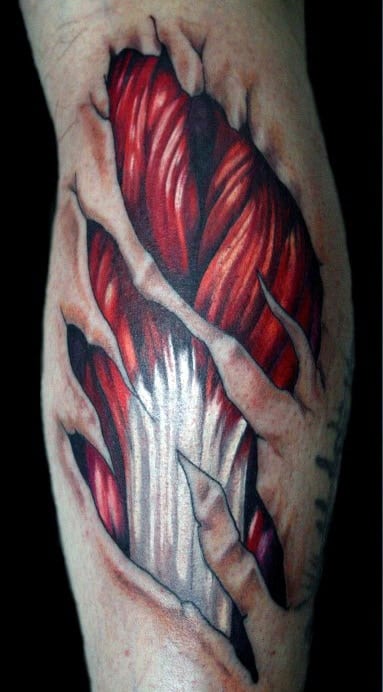 The meaning behind muscle tattoos
Going for this type of tattoo is taking a risk; so having one on your skin can indicate that you are a creative, intelligent and very original person, who is not afraid to express yourself in the politically correct world and who will try by all means to achieve what you want.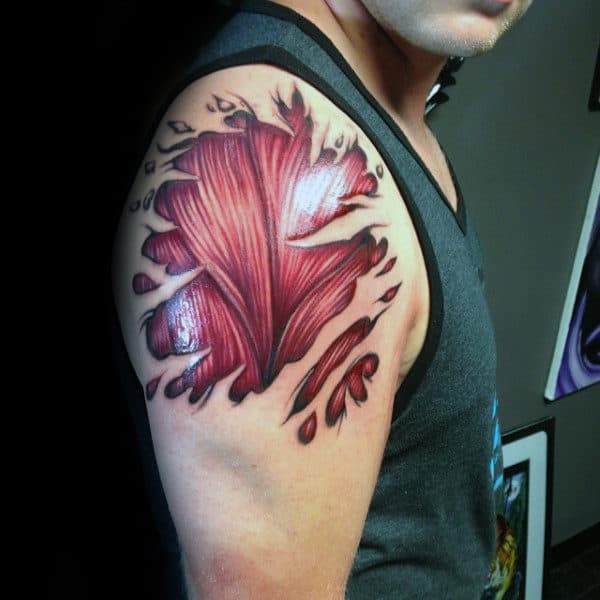 The message that anatomical tattoos want to demonstrate is the mortal sense of man: we believe ourselves to be superior and even immortal beings on many occasions in our lives, believing ourselves to be the most intelligent beings in the world and without caring what may happen in the future. These types of tattoos show us our interior, and remind us that we are finite beings, of flesh and blood and that we will indeed end up in the dust from where we came. Without a doubt, a very important message that is worth remembering.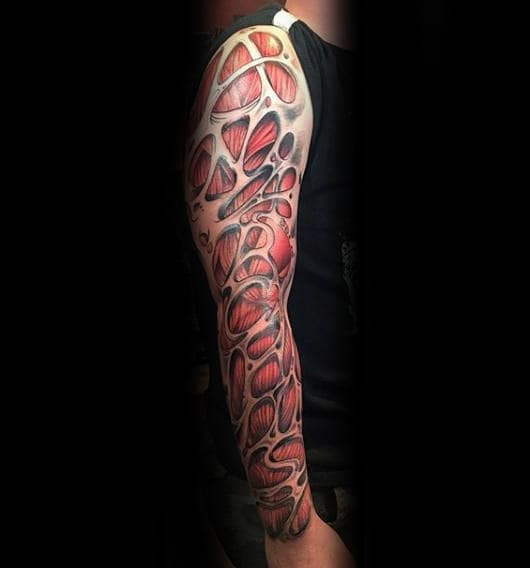 Our body is the best example of life in the world, and our muscles and tendons are what allow us to stay mobile and strong, without them we would have a very limited life, so they are also a symbol of human life in all its splendor.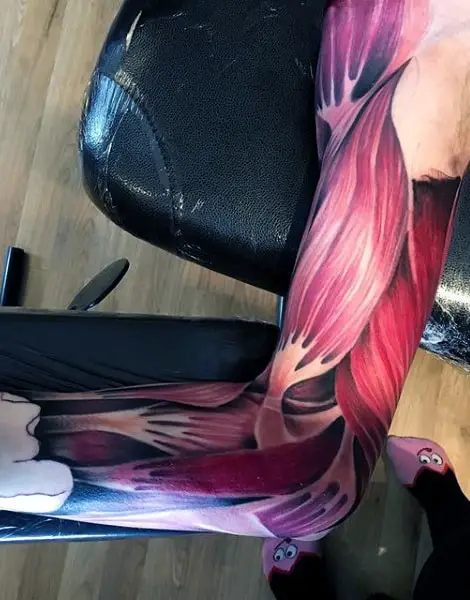 The best muscle tattoos for men
There are many ways to achieve a realistic effect through these types of tattoos. You can do it in half a sleeve, and instead of tattooing your entire arm, you can do it in sections: with a design of parallel cuts you will be able to show those parts of the muscle that you want to show. You can also show more than just muscle and you can in some parts with bone, fat and other internal body parts. Do you want something more original? You can have an open closure done on an area on your body where it exposes the muscles and tendons of your skin.