Pancakes are one of the most tender and delicious ideas that can be thought of when we talk about tattoos. If it is one of your favorite breakfasts, you like to cook or you share a nice memory that includes pancakes, this would be a good option.
And best of all, you can decide whether to wear a large tower of pancakes or just two, if you like them with cream or maple, the different fruits, options and combinations, because the tattoo doesn't have to be just pancakes, you can include other elements that give it meaning and make it unique, such as aesthetic resources or something that is of great importance to you.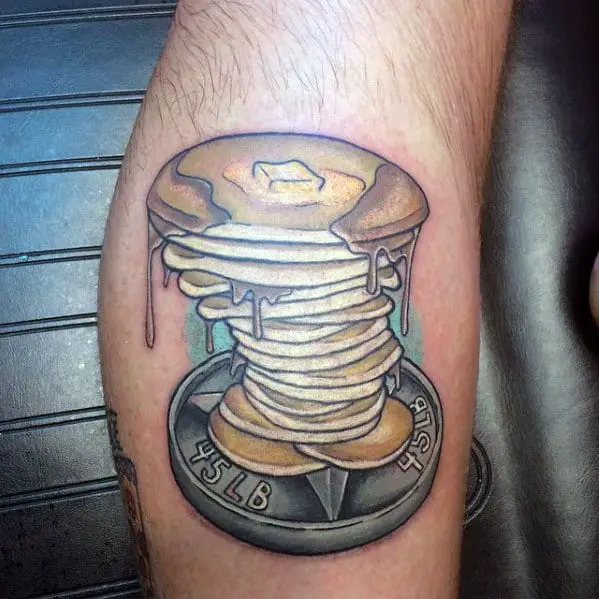 Pancake Tattoo Styles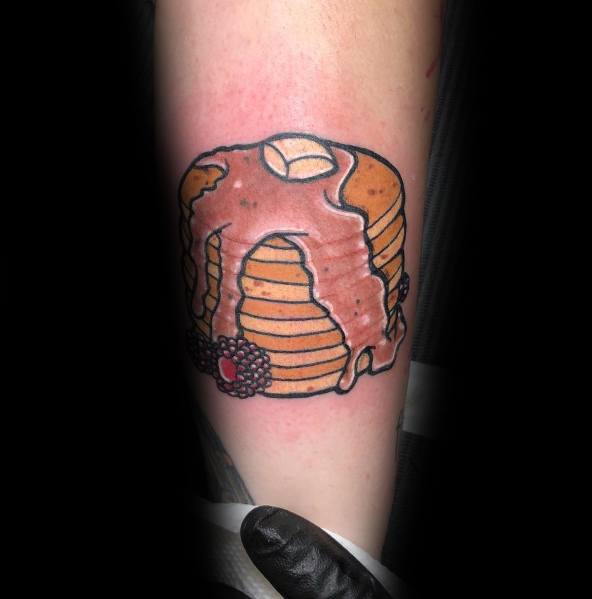 a. Points and lines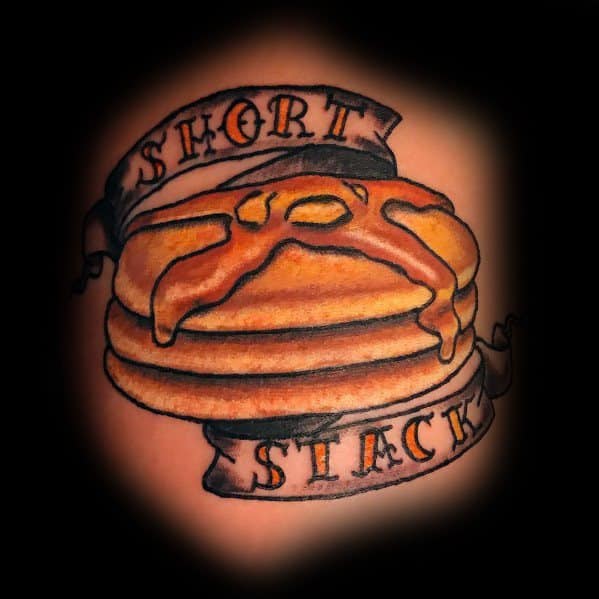 This style is perfect if you want to get a pancake tattoo but you don't dare to use color on your skin or you just don't want it that way. This technique gives delicacy to any tattoo and in the case of this one, it would give it that subtle touch. It is characterized by fine strokes complemented by points and little pronounced shadows. It looks good in small designs, so you can have cute little pancakes just the way you like it on your wrist, palm of your arm, or maybe on your ribs.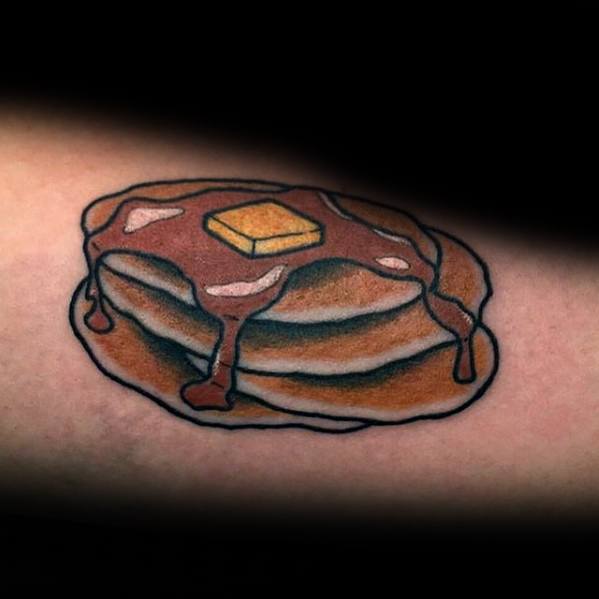 b. New-school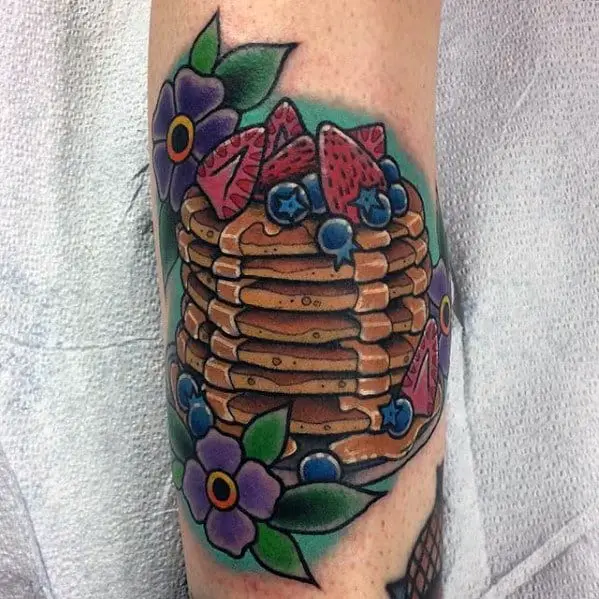 New school tattoos are characterized by using new techniques and the best pigments to obtain tattoos with a lot of color that are incredible, with this technique you can have pancakes in full color. This way you can highlight butter, syrup, blueberries or strawberries.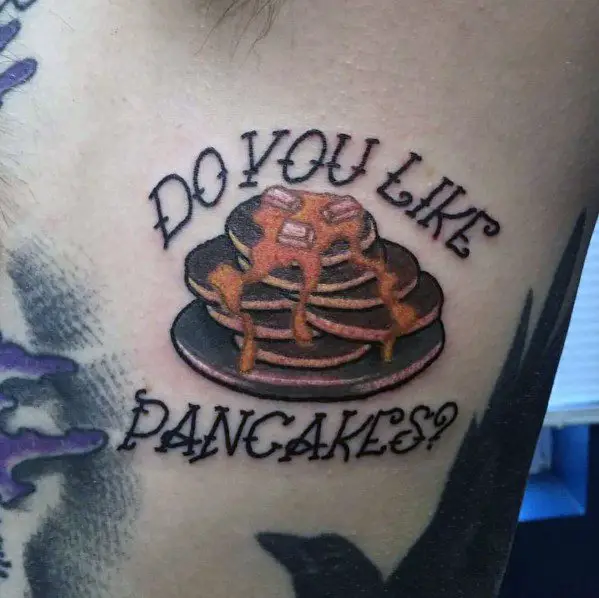 Most Tattooed and Outstanding Pancake Tattoo Designs
1. Cartoon Characters
If you have a favorite cartoon character you can include it in your tattoo having a tower of pancakes for breakfast. There's a famous scene from Adventure Time called Bacon Pancakes where Jake the dog is frying some bacon to add to his pancakes and you'd be surprised how many tattoos have come out of that as well as this option you can include your character in a funny tattoo.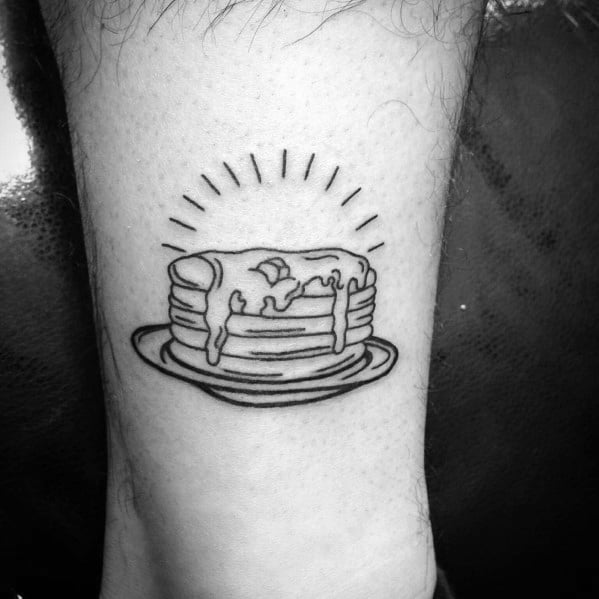 2. Recipe Book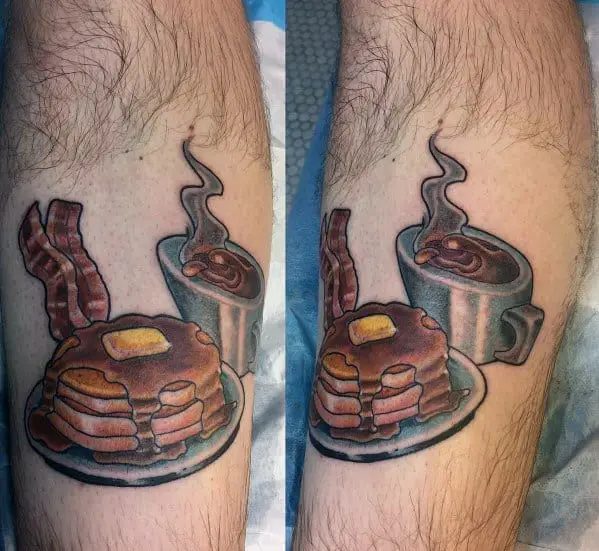 We know that there is a particular recipe for pancakes that is chosen, with which they always turn out good and fluffy, perhaps your grandmother's, mother's or yours. So, a good idea for this tattoo is to make a mini recipe book with little drawings, it's a different idea that will look great on the arm or a leg, it doesn't have to be the exact recipe either, they can be small writings where the letter is not well distinguished but the illustration is what is important and for the title of the cookbook if you could choose a good typeface that says Pancakes.