Everything related to nature, with its beauty, harmony and purity, has always been an inspiring reason for human beings, and one of the most common ways to show that you are passionate about something is by tattooing it on your skin. Roots represent the core of life. It is the point from which your soul and your body are fed. It is vital, and that is why they are always protected underground. Trees are symbols of verticality and stability. They represent that maturity, experience, and experience that you get over time, and they are there to help you grow and get stronger by the minute.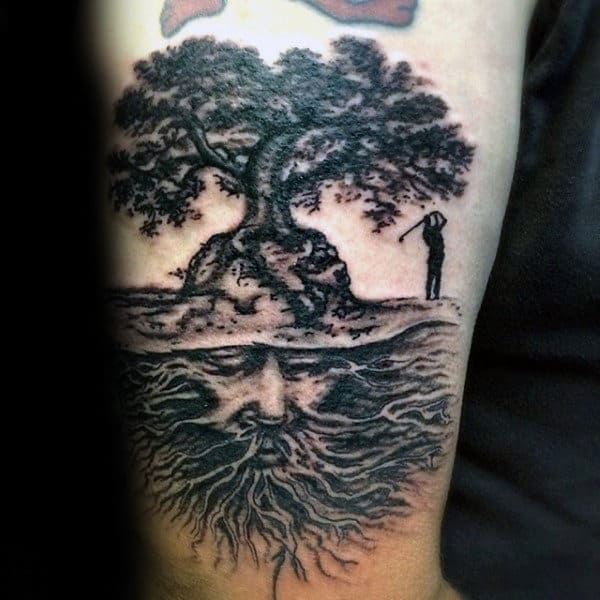 Motives for Your Roots and Trees Tattoos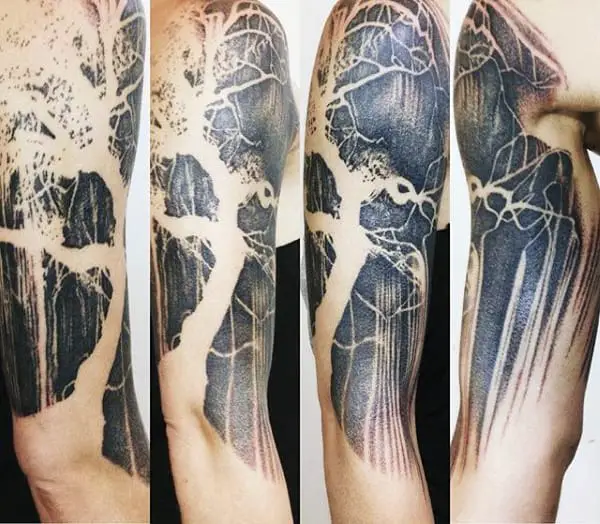 A tree with short roots, few leaves and thin branches represents the fragility of the human being in the face of his environment, but also the ability to stand up thanks to the resistance provided by what he has been born with. Root and tree tattoos have endless possibilities. Take complete freedom and be the one to design this tattoo yourself, and you will see that soon you will want to fill your entire body with roots, flowers and leaves. The tree of life is one of the most common and also one of the most captivating, both for the work of the drawing and the final result, as well as for the meaning it contains.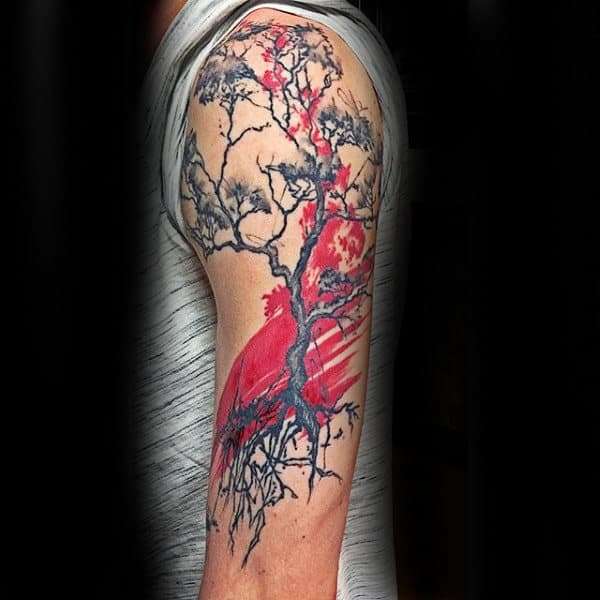 The Best Tree Roots Tattoos for Men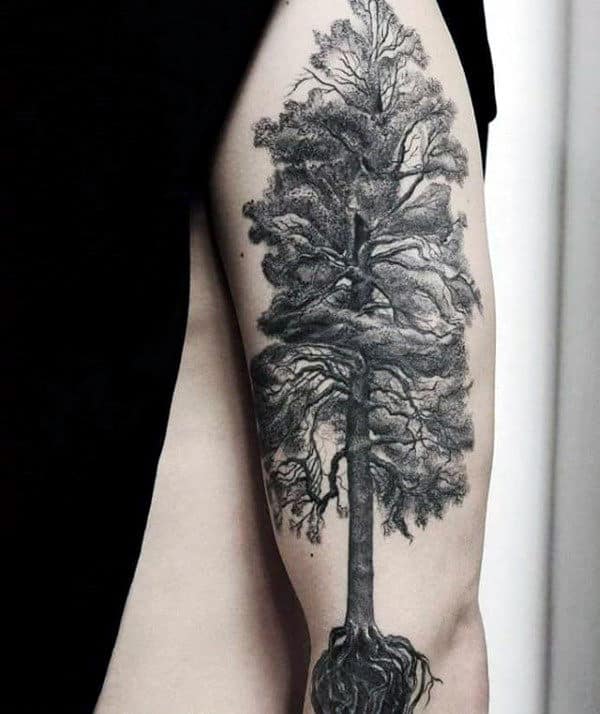 It is characterized by being a tree inscribed in a circle or forming one. This one has a fairly thick trunk and also many roots, branches and leaves. Its circular shape represents the cycle of life, as well as referring to knowledge, forgiveness, wisdom, karma, abundance and calm. This is probably one of the most delicate and most used tattoos, because, in addition to being beautiful in any size and color, they also represent a sense of belonging to the family.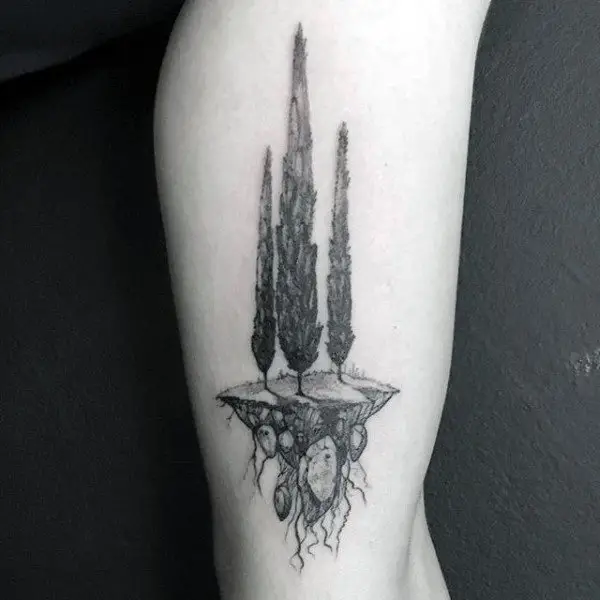 Likewise, family tree tattoos have great detail in the roots, even words, because what guarantees the success of a great and good family is the base of good instilled values, that is, the roots. Root tattoos, in color or black and white, are very useful to represent unity and teamwork, that's why there are those who wear discreet roots surrounding their entire body from head to toe. Or, a little less exaggerated, roots that go from a foot, through the hip and ribs, to the neck, full of flowers, words or small messages throughout the journey.