Zeus, the great chief of Olympus, the father of all gods and humans, the defender of the universe, the emperor of the sky and thunder. How many tattoos designs of him can there be? Will you not be inspired by this emblematic figure from Greek mythology!?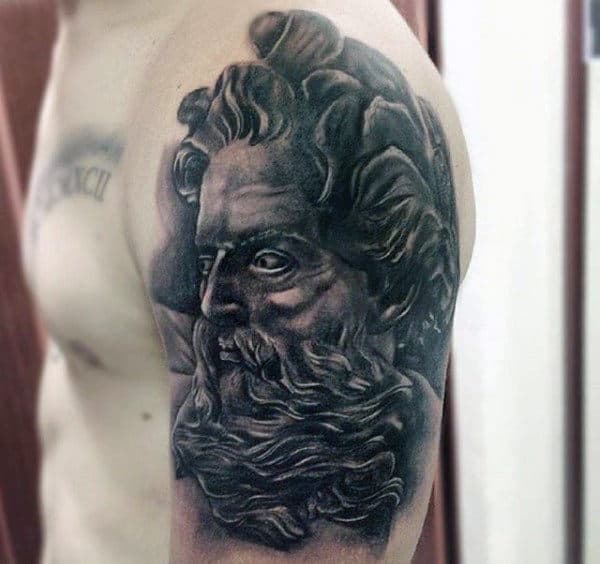 The Best Zeus Tattoos for Men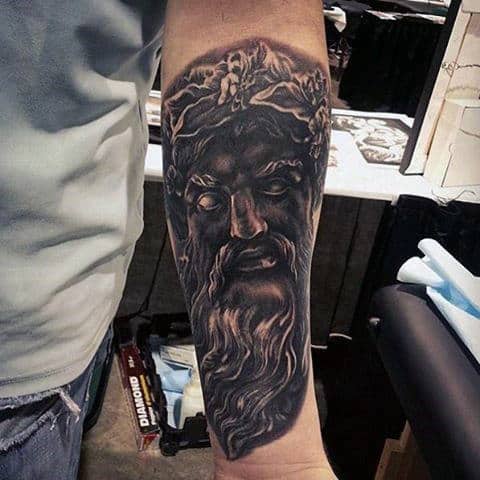 All accounting and much more since time immemorial, probably too many. It is that the imposing figure of this character has made ink fans feel attracted by the most formidable designs. In general terms, Zeus tattoos have gained popularity and, although the boom is not similar to that of other images, it has stood out for its sobriety and good taste… And not everyone can sport a tattoo of the King of Olympus with style.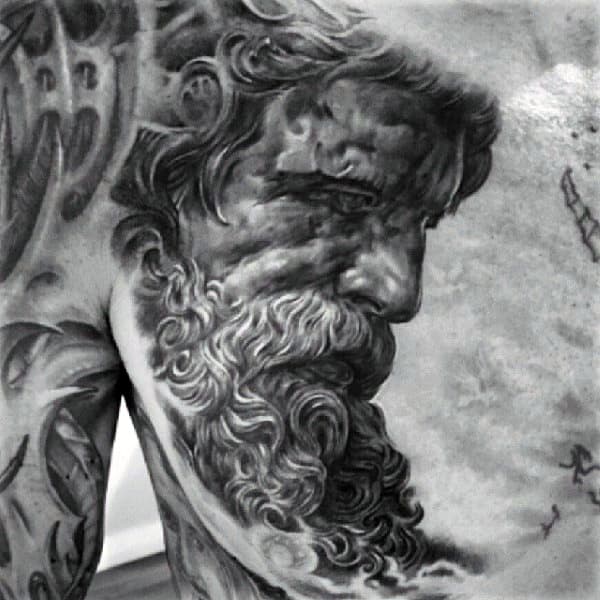 The guides or catalogs in the best stores show different models. The majority in white, black and gray, one of the favorite colors by the public for this type of tattoos; however, any different alternative will depend on the taste of each client.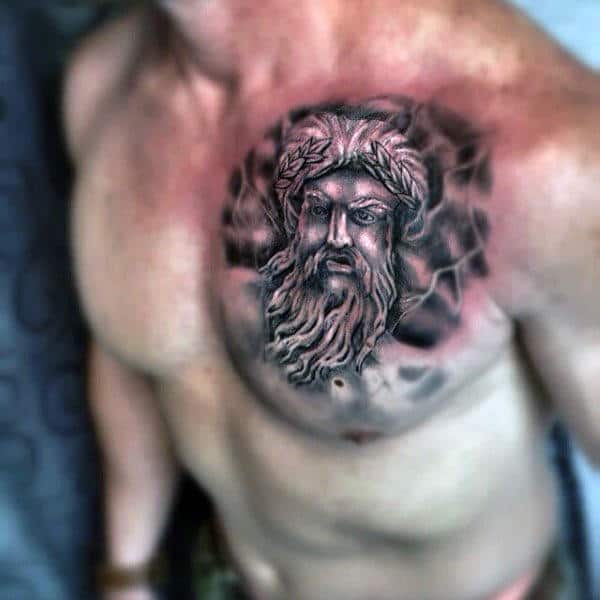 It is normal to see them on the chest, back, arms or legs. The face of God is a good choice; at times, holding lightning in his hands, as if wanting to throw it at someone to destroy it. In this sense, he studies any of the alternatives to know which one will be better in the body.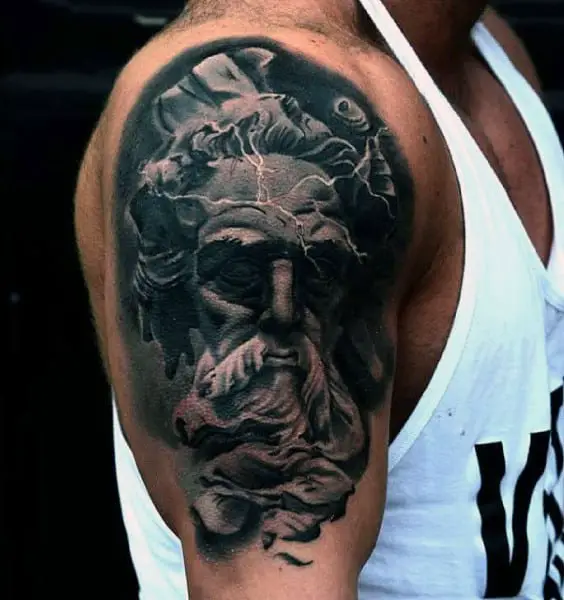 Why Zeus as your tattoo design?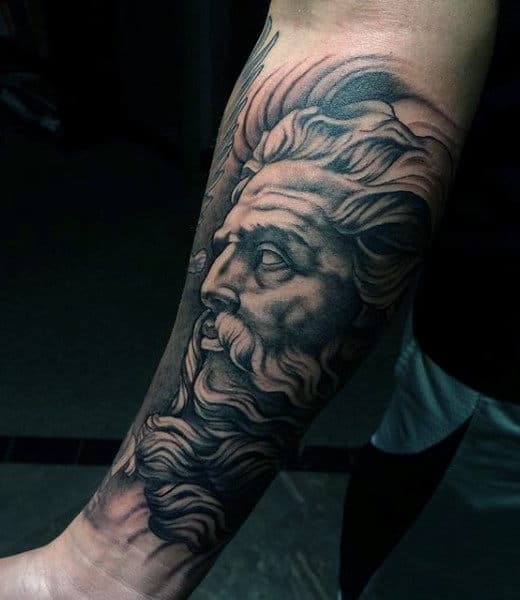 But why Zeus has inspired the great masters of the tattoo in this postmodern era? The father of Olympus has been one of the most iconic figures in Greek mythology, to which many fans still pay tribute. The mere presence of it is synonymous with power, strength, passion, courage and divinity, which are qualities or feelings that might be immortalized in spectacular tattoos of Zeus. In addition, his magnificent presence is also a source of inspiration for the most attractive and significant body designs that abound on the market today.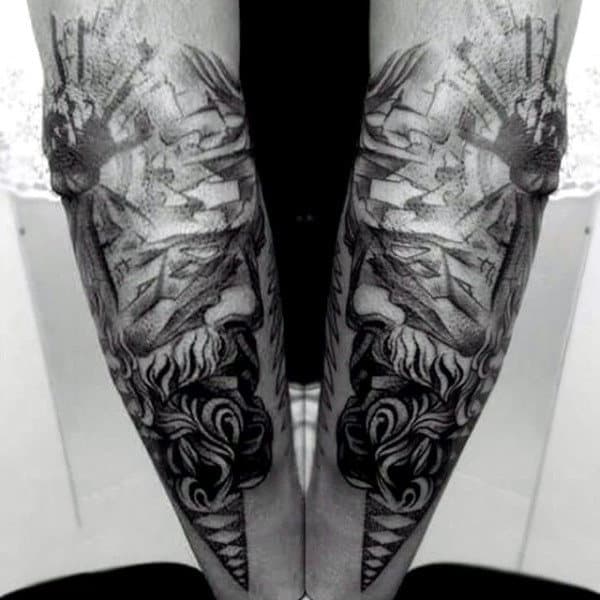 He is also a character who, like the rest of the gods belonging to rich Greek mythology, has caused controversy due to its human form and domination of man. For many years, they were worshiped and mythologized. Many cultures based their lifestyle according to the designs of these deities, but especially those of the great Zeus for being the most powerful and influential.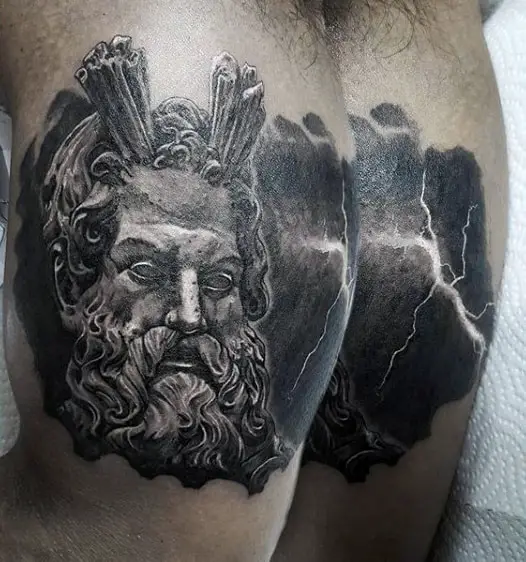 Now, if you want to give the same impression of greatness and power, a good Zeus tattoo could help you. You will see how you will surprise all your friends with a great design!