Your wedding day is one that you'll cherish and remember for your whole life, so it's only natural to want to commemorate the occasion year after year on your anniversary. While every anniversary year is important, there are certain milestone events that are special causes for celebration. The silver and gold wedding anniversaries are especially popular celebrations, not only for the couple themselves but also their friends and family members who want to help the pair remember their big day. However, making sure that the event is as memorable and meaningful as possible is vital. So, whether you're planning your own anniversary celebration, or whether you're arranging a celebration for your loved ones, you may need a little help to get you started.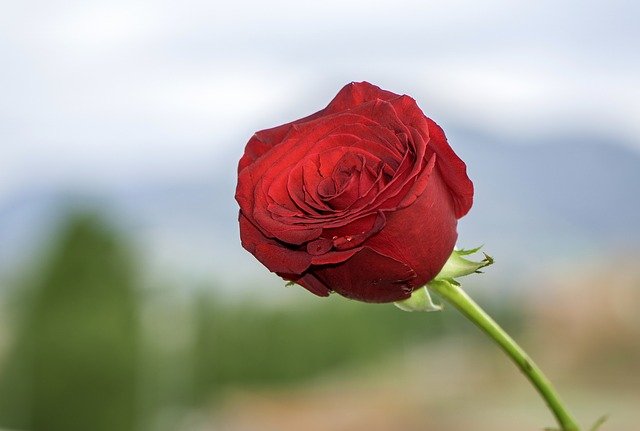 Which Anniversary Year Is It?
Before you start planning an anniversary celebration, it's important to know which anniversary year it is. All anniversary years have their own theme and symbol (you can find out more about this at anniversarygiftsbyyear.org)  and although you don't have to use those ideas and themes as part of your event, it's often a good idea. It's a great way to show that you've put effort into planning the party – something that's pretty important if you're organising the celebration on behalf of loved ones – and also, because every year has a different symbol, it's a great way to make each celebration stand out. You can use the theme of the anniversary year to plan entertainment, food, decorations and, of course, gifts, and this will make everything much simpler for you.
Getting Started
Of course, you'll need to come up with a guest list as well as choose a suitable location, but those things are only the beginning of the planning process. So, here we've given you a checklist so you don't forget anything important!
If you're arranging a party for loved ones, make sure before you make any arrangements that they're happy with having a celebration.
Decide whether anybody else will help with the event planning process and ask them for their input. You may want to delegate certain tasks to others to reduce the burden on you.
Determine how much you can afford to spend on the celebration. This will set the tone for everything else.
Choose a location where the event will be held. You may decide to arrange something at home, or opt for an external venue. You may even want to arrange a destination celebration.
Decide on a date and time for the party. Once you've done so, make sure the location you've chosen is available then make a booking. It's important to remember other elements that could impact on the event – traffic, crowds and safety are all things to take into account when planning.
Choose the right anniversary gift either for your significant other or for the couple. Again, using the symbolic gift for their anniversary year is a good idea.
Choose a party theme. This will help you to plan suitable activities. You may just want to arrange a meal and drinks, or you may want to organise interactive activities, a band or some other form of entertainment.
Draw up a list of the amenities and supplies you'll require for the celebration. Work out which ones will be supplied by the venue itself if you're using one, and which you'll need to arrange and bring yourself.
Decide whether you're going to use decorations and, if so, arrange them in advance.
Send invitations to the guests with all of the key information about the party. Make sure you require an RSVP by a specific date and give all of the details about the address, location, directions and time of the event. Don't forget to mention whether guests can bring their plus one and whether there's a dress code to follow.
If you want anyone to give a speech at the celebration, ask them in advance and give them some guidelines about what they should cover and how long the speech should be.
If your party involves any outdoor elements, make sure you have a contingency plan in mind if the weather is unexpectedly poor.
If you're using any external suppliers, make sure you go over the details carefully with them and get a contract drawn up. You'll need to make sure that everything is in place at least a month before the celebration and check back in with them about 7 days before the party to ensure everything is in place and good to go.
On the day before the event you need to prepare as much as possible. If you need to set everything up yourself, you need to start early. Otherwise, if the venue is arranging everything, you should check in with them to ensure that everything is running smoothly and is on track.
Make sure you have a clear timeline to lay out how the day itself will be set out so that you can keep the event on track.
On the day itself, follow the plan that you've drawn up and make sure that everyone has fun (you included!)
More Top Tips For Wedding Anniversary Planning Success
When you're planning a wedding anniversary celebration, you've got to expect others to try giving their own input about how you should make the arrangements. While it's always good to listen to suggestions, you aren't obligated to use them. You're in charge of the arrangements, so your say is final. Of course, if you're planning for the special couple and they have their own suggestions, that's different! Make sure you add them in!
Don't forget the whole point of hosting the celebration in the first place – you're there to celebrate the couple's big day. While making the event fun for the guests, the most important aspect is to ensure the couple themselves have a memorable and wonderful time, with plenty of reflection on their milestone achievement.
Remember, too, to always expect the unexpected. Things will inevitably sometimes go wrong when planning any celebration, but as long as you're flexible and adaptable and have contingency plans in place, everything will be fine!