Have you ever wanted to upgrade your house, or trade it in for a bigger and better model?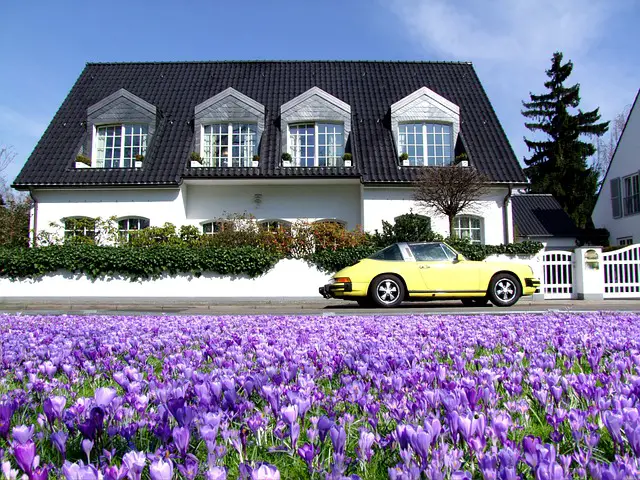 For many people, the process of buying a house can take years of careful planning and saving, and there can be a degree of maintenance and renovation involved once you purchase your property.
Here are 4 ways you can skip the wait and shoot straight to enjoying your dream home. 
If you're looking for a low deposit, low maintenance option for your home, a new build is a good way to ensure that you can have a home that is ready to move into straightaway, without any major repairs or renovations.
If you're buying your home while it's still being built, you can also often have a say in how you want your home to be decorated. Design your own flooring, kitchen, and bathroom to your personal specifications so it's completely ready for you when you move in – no DIY required!
Win a House in a Competition
If your dream house is on the pricier side, why not enter a competition to win a £2 million house with companies like Raffle House? 
If you win, you can spend your winnings exactly how you wish on your dream home. 
Whether you want to upgrade your existing home with some renovations, build a new home from scratch or buy an expensive upgrade, Raffle House has you covered. 
This way, you can win a luxury home so you can live like royalty without the hassle of saving for years to buy!
Buy a House at an Auction
If you fancy a challenge, buying a house at an auction can land you a seriously good investment.
Using websites like Auction House, you can find house auctions in your local area. Simply type in your location for results. 
Make sure you check out the listings carefully beforehand – some houses can be in varying states of disrepair or damage depending on their history, but these houses also provide bags of potential for becoming a thing of beauty in no time.
Budget for Your Dream Decor
Even if your dream home might be out of your budget for the time being, there's no saying that you can't budget for your dream interior instead.
There's very little that a good lick of paint won't beautify, and sprucing up your home can be a good stop gap while you save for a bigger and better home further down the line. 
Whether you favour more traditional antique decor, or want to opt for a luxurious modern approach, you can save a little each month towards particular pieces of furniture using tools like an Amazon wishlist to keep track. 
Do you have any tips for creating your dream home? Share your thoughts in the comments below!