The holidays are approaching fast. Whether you have a lot of money or are struggling with finances, you might want to lower the amount that you are spending on gifts this year. There are murmurs of a coming recession that could be devastating. People are still recovering from the financial perils of the pandemic. Just because you don't spend that much on a gift, that doesn't mean that it shouldn't be a great gift. Depending on who you are buying for and what they like, below are five great inexpensive Christmas gifts.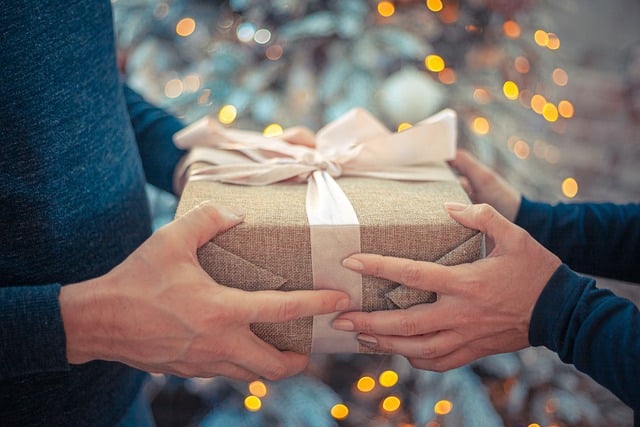 Festive Socks or Underwear
It's a cliché but buying someone a festive pair of socks or underwear can be a fun and playful gift for just about anyone. You can buy your kids socks that have art from their favorite TV series or movie. You can buy you and your partner matching underwear for couples. You can festive lingerie as a great couple's gift, as well. 
A nice pair of socks will take you a long way. Some people might think socks are a bad gift, but for the person who doesn't want to buy socks for themselves, it will be a welcomed gift. For the right person, a pair of festive socks or underwear could be a great Christmas gift.  
Board & Tabletop Games
Another inexpensive gift that could please family and friends is an inexpensive board or tabletop game. Does someone you love like a particular franchise? You can buy them a themed game. For the person who loves strategy, there are plenty of options to choose from. Get someone you love a nice chess set. Another option is backgammon. When it comes to board and tabletop games, there are plenty of different options for the game lover or a person who has a specific interest. There is literally a game for everyone.  
Books
The same goes for books. Whether the person you are buying for likes to read or has trouble with it, there is a great book for them. Between fiction, non-fiction, memoir, biography, and more, a book can be a great gift. As for the cost, books can be very inexpensive or rare collector's items. Think about a person you can't figure out what to buy for. Even if they don't read much, you can find a book that will make a great gift. It could encourage them to become a reader.
Leisure Clothing
Leisure clothing doesn't have to be pricey. Robes come in just about every price range. Comfortable at-home clothes can be quite cheap. Pajamas range from very affordable to very expensive. Whatever your budget, leisure clothing is a great gift for several people in your life. Does someone need to treat themselves better? Buying leisure clothing can show that you are thinking about them and their busy life. It can be a symbol of your thoughtfulness. Whether it's around town or at the spa, leisure clothing is a great gift option for many people.
Hygiene & Cosmetic Essentials
Whether the person is into skincare or has just been complaining about irritation, hygiene, and cosmetic essentials don't have to break the bank to get the job done. It might be a lot for the day-to-day expenses, but when it comes to a Christmas gift the money you spend can go a long way. There are plenty of hygiene and cosmetic essentials that can make great gifts. Depending on the person, you shouldn't overlook these essentials as great gifts. If they need and want it but don't want to buy it, cosmetic and hygienic essentials can make thoughtful gifts.
Christmas is around the corner. When we put off shopping for our loved ones, it can be stressful. It doesn't have to be. You don't need to spend a fortune on gifts, but you should think about it. For each person, it's different. Everyone wants and needs different things. Think outside the box and you'll find that it isn't that hard. What do they enjoy? What do they like? What will make them happy? Buying gifts for the people you love should be fun, Don't settle for the easy gift for the right price, there are so many affordable options out there.