With Halloween behind us, we're in the full throes of the holiday season. And, whether you put up your decorations this week or the day after Thanksgiving, you likely already have gift-giving on your radar. Aside from White Elephant gift exchanges, shopping for individuals you know can be daunting, even when you know them well. If your wife is someone you struggle to shop for, keep reading for holiday gifts she's guaranteed to love and treasure.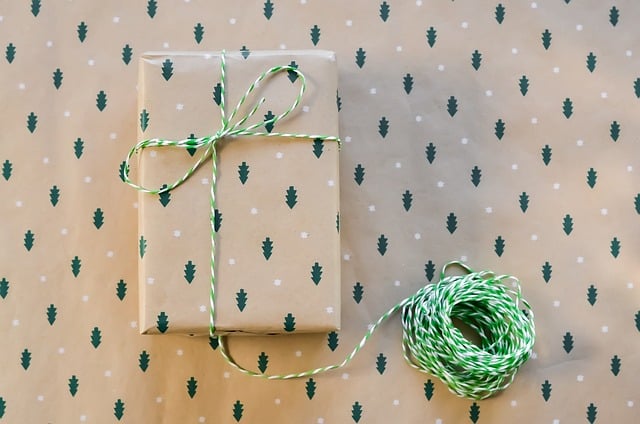 Baby Keepsake Quilt 
Coming up with gift ideas for new moms can be hard; she likely needs a nap, a glass of wine, and a massage, which are all fantastic ideas. But, if you want to take the nostalgia up a notch and give her something guaranteed to become an heirloom, consider having a quilt made from her baby's clothing. All parents have a box in storage for their baby's favorite clothes or blankets. Turn these special pieces into a memory quilt for mom and one day for the child. 
Temperature Controlled Mug 
There are enough memes and quotes around how mothers run on coffee that, chances are, your wife will love this gift. Whether she's busy with a newborn or juggling her professional life and teens, sometimes our cup of coffee is lukewarm when we take a sip. A temperature-controlled mug will ensure that her cup of joe is how she likes it every time. These mugs are a game-changer and will knock it out of the park if your wife prefers more practical gifts. 
Gemstone Bracelets 
Does your wife enjoy the finer things in life? Is she known for her pulled-together outfits from head to toe? Gemstone bracelets are beautiful stocking stuffers and can have a sentimental meaning when the stones are birthstones. You can also select gemstones with effects, like garnet for passion or rose quartz for love. These meaningful bracelets will seamlessly slip into any wardrobe, no matter your wife's style, and she'll be sure to treasure them for years to come. 
Self-Care Basket 
Your wife may not have time during business hours to visit a local spa for some much-needed self-care, but that doesn't mean she doesn't deserve some serious pampering! Consider putting together a thoughtful self-care basket full of cozy goodies like eye masks, fuzzy slippers, and a luxurious robe. Include body lotions, face masks, and a pair of silk pajamas to slip into afterward. 
Cross-Stitch Portraits
Nostalgia has been on everyone's mind since lockdowns, and one trend that's come roaring back into style is the cross-stitch. A simple online search can reveal many artists who can make a beautiful family portrait in cross-stitch to hang in your home. If your wife loves folk art or your home has a fun, eclectic feel, she's guaranteed to love this cute take on a family portrait. 
An Indoor Garden 
The statistics are in, and more Americans have started home gardens in the last two years. While fresh produce during the summer months is fantastic, it's sorely missed during the fall and winter. While indoor gardens are well-known, their price tag keeps many people from investing in them. Suppose your wife has cultivated her green thumb in your yard; splurge for an indoor gardening center. Not only will she love you for it, but you'll also benefit from healthy food grown in your home all winter. 
Bouquet Subscriptions 
We're all familiar with the subscription services available these days – from grocery and wine delivery to kitty litter. While most of us utilize the services for practical uses, spoil her with fresh flowers all year long through a bouquet subscription. Whether she's a minimalist who doesn't want gifts under the tree or enjoys fresh flowers in the house at all times, this gift is something any woman would treasure. 
Shopping for your wife can be stressful; she may be the person on your list you put the most emphasis on nailing with the perfect gift. By choosing one of the above-mentioned items as her holiday gift this year, you can be sure you hit a home run. Make sure you buy the perfect card and express how much she means to you, too. Happy Holidays!