Jamaica is one of the more exotic tropical island countries in the Caribbean Sea and a favoured destination for lovers of sun and sea. Its beaches are truly exquisite.
In addition to all the spectacular luxurious resorts across the island, natural beauty is the real winner when it comes to what makes Jamaica so good. You can spend a day at the beach, enjoying the best of weathers on silky soft sand to the sound of breaking waves.
One of the most popular parts of the country for travelers is Ocho Rios where the best resorts and attractions are. Below you'll find the most fairy tale-ish locations on the island.
Don't forget to bring swimwear and let us know about the experience fellow lazy penguins!
10. Dunn's River Falls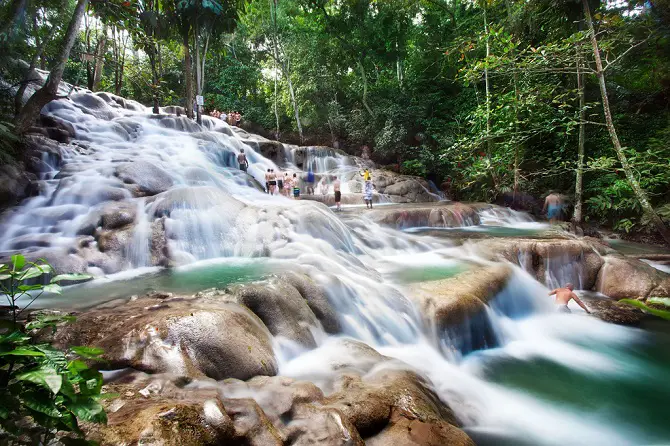 Source: Link