It is none other than Atheris, or more commonly know as the Bush Viper. This beautiful family of venomous viper is only native to tropical Africa.
If you take a closer look at the Atheris' texture you'll notice what makes them so cool. It's the dorsal scales that cover their body. They are keeled and imbricate scales, making them look as if they have dragons' scales. They are small in size but fierce and very venomous.
Most of Bush Vipers are either yellow, green, or a mixture often resulting in a shade of orange, such as that of Atheris squamigera.
What do you think about these incredible snakes fellow lazy penguins?
Atheris Also Known As Bush Viper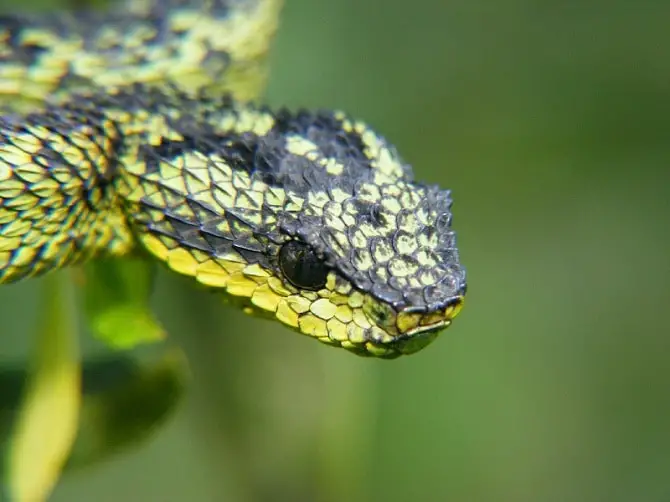 Source: Link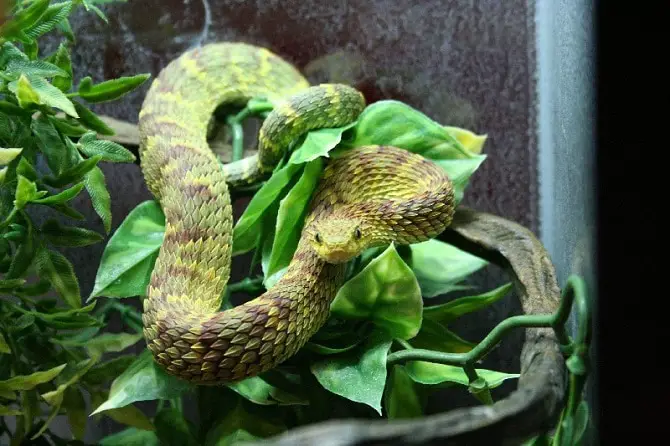 Source: Link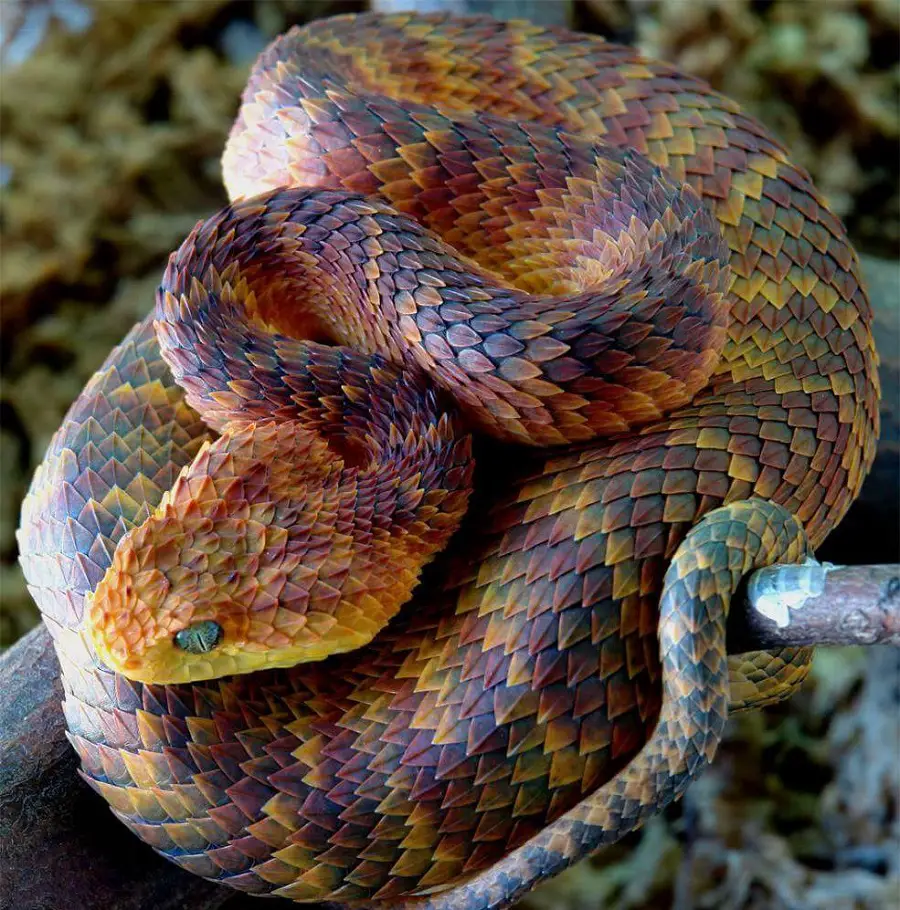 Source: Link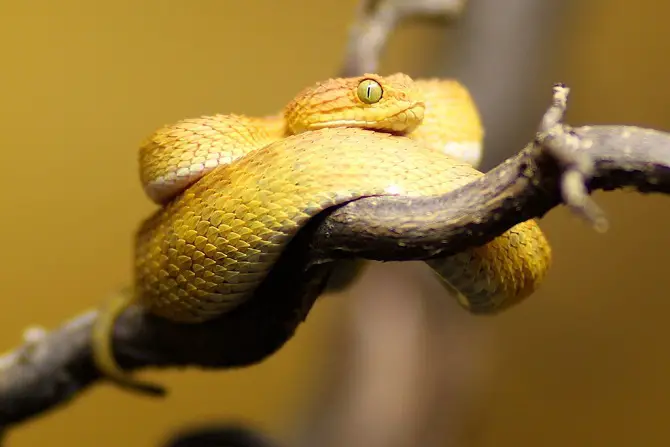 Source: Link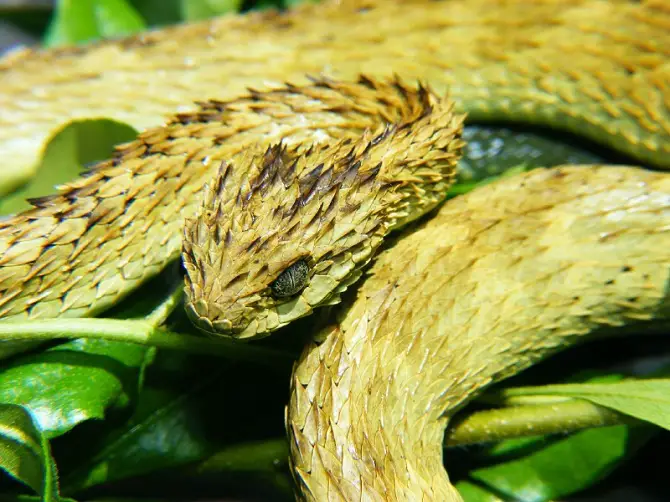 Source: Link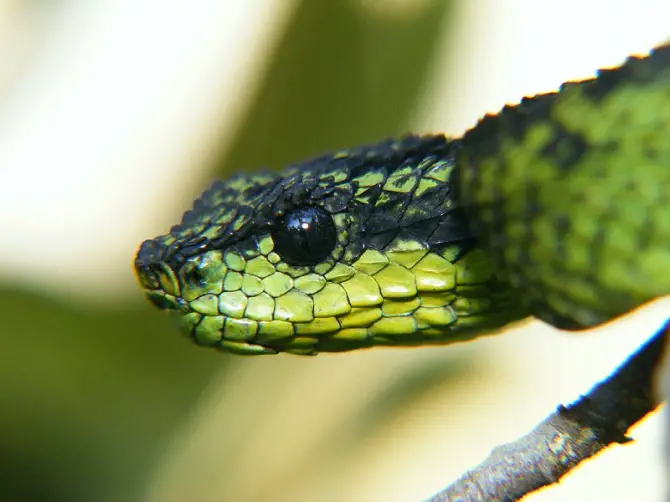 Source: Link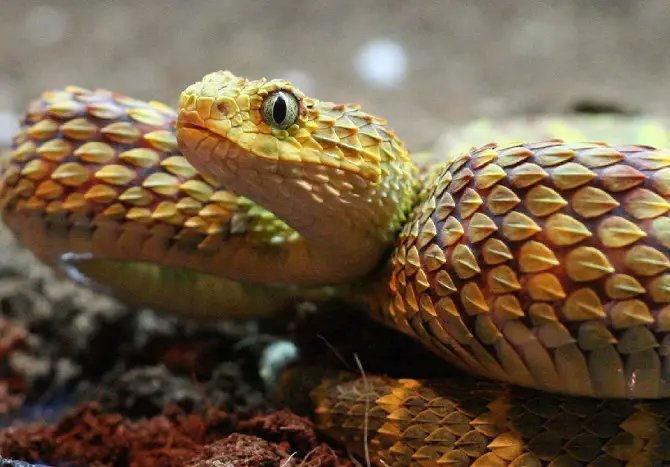 Source: Link
You Will Definitely Love these Photos:► Snake Cafe In Tokyo, Japan – The Adorable Spiky Echidnas From Australia