Searching for a rental property can be a tiring event. Moving from one location to another to check the apartment can be both exciting and draining. Even with the invention of virtual tours, several home renters still prefer to visit the property in person to make their final decision.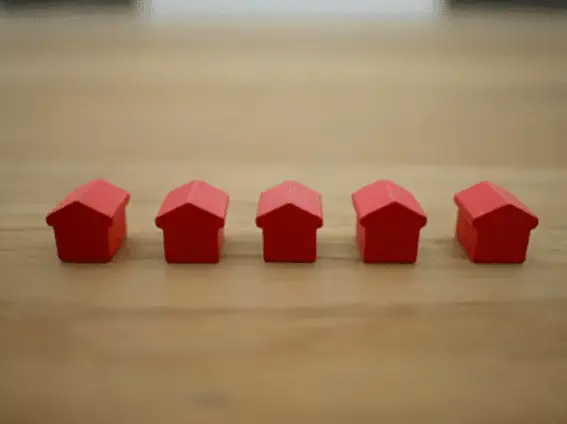 What you don't want is to be conned into taking an apartment you don't like. For this reason, we created a list of things to look out for when searching for a new rental apartment as a first-timer or as a seasoned home mover.
Neighborhood
The location and security of the neighborhood are vital factors to consider when choosing a new property. Proximity to areas like your workplace, school, restaurants, and parks is essential, and the security system around the building is critical. Questions like "Do unauthorized personnel have access to the building? How is the security set-up in the place? Are emergency numbers available?" should be asked as well.
You can do a Google search to check the crime rate and see if any big news has broken out from that area in the past. Remember, your safety is more important than getting an apartment cheap.
State of the Property
The state of the property tells how well the landlord has managed the property. A modern property is what you should look for while searching. This is because properties like this are up to date in terms of amenities. Their parts are also easier to maintain and replace if the landlord finds any fault or damage.
Modern properties are usually better because they are still in good shape. You wouldn't want to live in a home where you will have to constantly carry out repairs, so be aware of the state of the property you're looking into. In countries like Singapore, construction projects happen regularly, and the property information on this website captures how well properties look today. A modern property will have less trouble with the plumbing system, kitchen sinks, and pests, which are frequent with older apartments. If the landlord of an old house made renovations to it to suit modern-day needs, then try it. As long as it meets your criteria, you will be fine.
Access to Amenities
In the city today, the definition of amenities has changed over the past years. With improvement in the standard of living, the meaning of basic amenities has ceased to be water, roads, and electricity. Instead, they have taken a new form, and renters now look for things like:
In-unit laundry

Dishwater

Pet-friendly apartments

Fast Wifi Connection

Online Rent Payment
Your comfort is what you should seek here. Although, be aware that apartments like this cost more because of these additional amenities. If you don't mind spending extra cash for a better living experience, consider some of these features.
Storage and Space
It may come as a surprise, but a magnificent apartment may not feel right for you because of the space. It may not be a conscious thing for some, but those who have toured various houses can tell the importance of a spacious one. A spacious apartment will feel free, and it allows more ventilation, as opposed to a tightly packed place. The idea of coming home to a spacious apartment can affect you psychologically.
One thing that accompanies a spacious apartment is the availability of a store. Commodious storage is necessary, especially if you are moving in with a lot of things. Enough storage is always a welcomed addition and something you should think of while searching.
Parking Space
Looking for a parking space in your soon-to-be apartment may sound off, but it is crucial. When moving into an apartment, it's best to ask if there is parking space available. The last thing you want to do is come home from a busy day at work and have to circle the block five times to find a parking spot. Some apartments have a private parking area for the tenants situated some blocks away from the residential building. You can inquire if the apartment has that.
The Landlord
Finally, look at the landlord themself. You will be in a long-term relationship with the landlord, so you should look at what kind of individual they are. A quick Google search and some Facebook, Instagram, and Twitter digging should give you a pretty good idea of the kind of person they are. It may sound like going a bit overboard, but your landlord can make your tenancy a living nightmare or the best living experience you have had.
Most importantly, remember to trust your gut feeling. There isn't a need to take chances if you doubt the person on meeting them.
The qualities to look for in an apartment can be subjective, but generally, you should look out for your safety, convenience, and peace of mind. It can be a grueling experience searching for the perfect rental, but it can be worth it if you find what you want. These qualities can be your primary guide and help you make your decision.