A farm is a place where we can be in contact with nature, where we can grow our own vegetables, where we can keep animals and enjoy the outdoors, away from the noise, pollution and stress that big cities represent. Although quite different from city life, farms are also very stressful places. For example, a day on the farm usually begins before sunrise and ends late at night.
The Best Farm Tattoos for Men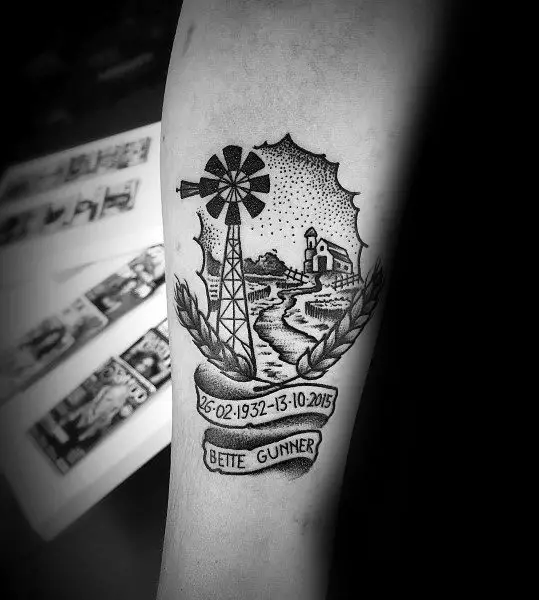 Farmers do not usually work alone, and often have the help of their families and other workers. And although farmers rarely take vacations since there is always work to do, being in permanent contact with nature gives a different meaning to what work is.
Those who have grown up on farms or had the valuable opportunity to spend long periods in some, probably want to remember or pay tribute to those unforgettable moments through a tattoo that can include a phrase that perfectly explains what this type of routine means, a favorite landscape or animal that may or may not have accompanied us in our childhood.
More about farms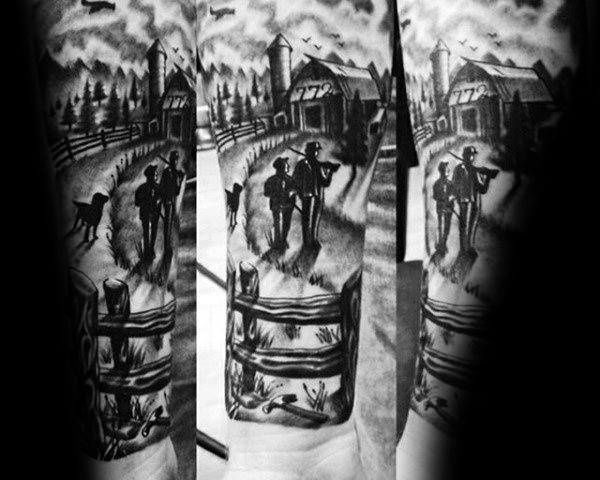 It may not be a subject you have paid much attention to, but looking at the farm theme, this is much more than planting, harvesting and raising animals. In fact, today's farms demand a great deal of technical skills.
Working on a farm requires leadership and other technical skills; clear, distinct and compelling vision; intelligent use of resources; appropriate use of available information; on-the-fly problem solving and the correct identification and focus of attention on complex but important issues. In addition, it is necessary to be good at solving problems since without this quality it is impossible for our farm to last over time.
Meaning of a farm tattoo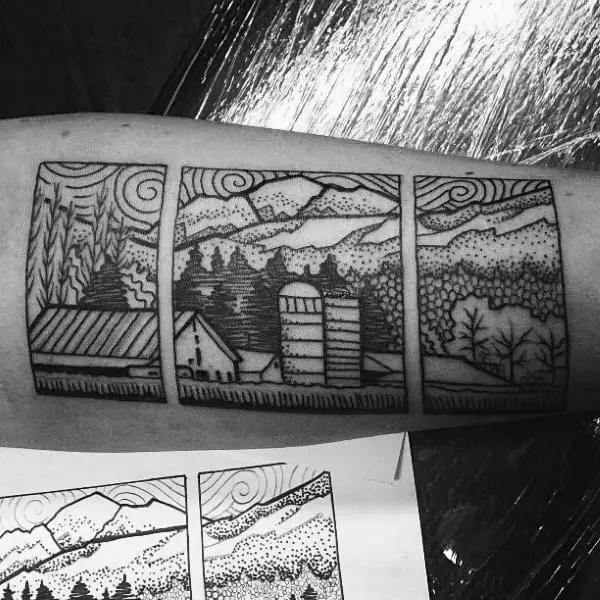 Depending on the glass from which you look, a farm tattoo can mean two things. On the one hand, hard work, the need to improve, rebirth and effort, but it can also be related to tranquility, peace and love for others, as well as respect for other species.
Also, when we talk about a farm, the fact of "cultivating" comes to mind and can refer to the need to improve social relationships, whether between friends or strengthen family ties. If you are a person who cultivates and cares for your relationships, a farm can be a perfect design for you. Encouragement, nutrition, new ideas, learning. Farms definitely have various symbolic meanings and tattoos are an interesting way to express them.