There are all kinds of places to meet people online, whether you're looking for a casual friend, or you're hoping to encounter your next date. You might choose a chat site like Omegle for the first purpose, while you'd be better off using a site like Dirty Roulette for the second. What if you want to combine the two, though? That's when you go on the hunt for video chat sites that are full of hot singles. You may not find the love of your life on one of these sites, but if you just want to do a little harmless flirting while making friends, the options below could be the perfect fit.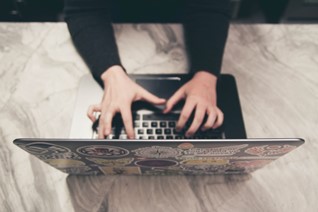 FaceFlow
If you're interested in a hybrid video chat/social networking site, look no further than FaceFlow. You can video chat with up to three different people, keep up with family and friends on the platform, and even play their multi-player game "Flappy". The video chats are all in HD, and you can open as many video chats as you want. Plus, with no download necessary, getting started is a breeze.
Chatroulette
Here's one of the classic video chat sites. Started in 2009, Chatroulette has grown into one of the most popular ways to meet strangers and make friends online. The average user is under 30, and there are more males than females (which is typical for chat sites). It's free to use, and you don't even have to register – simply hop onto the site and start chatting.
Chatki
With so many chat sites having more males than females, it can be tricky for guys to find women to chat with online. Chatki, however, makes that easy with their gender filter. You can even expand your partner's webcam stream to full-screen, which is a fairly unusual feature. Between that, the HD video quality, and the thousands of members, this is a pretty fun chat site to use.
Just Chat
There's plenty to do on this video chat site. Not only can you enjoy video chats (obviously), but you can also meet people in chat rooms, have fun in quiz rooms, use chat guides, engage with other users on message boards, and more. Keep in mind that this is one of the few chat sites that's strict about not allowing adult content; with so many choices, though, there are all kinds of ways to stay entertained.
Lovoo
With a huge user base that's very active online, Lovoo is designed to be flexible and easy to use. Whether you want to make new friends, share your thoughts with a stranger, or find a romantic interest, it's all possible on this site. Use filters to find the kinds of people you're looking for, and show off your interests by sharing media with other users.
Chat Avenue
This is one of the biggest chat sites out there thanks to the sheer number of chat rooms available. Their video chats run the gamut, from sports chat rooms to dating chat rooms. You don't have to register, either, so you can take your pick of the chat rooms and jump right in. The site even works well on smaller screens, so you can take your video chats literally anywhere.
Chatous
With a ton of chat rooms centered around various interests, Chatous has a little something for everybody. One of this site's more unique features is that users can delete content or comments that violate user guidelines; that's very unusual for video chat sites, and it definitely helps discourage misbehavior on the platform. In addition to video chatting and participating in chat rooms, users can also share photos and videos with their friends.
Badoo
It's free, and there are millions of active users to chat with – what else can you ask for? Badoo is a great video chat site that even has an app that works in offline mode, so you don't have to worry about sporadic connectivity interrupting the experience. If you want to add a few extra features, you can get a paid membership too.
HOLLA
You can enjoy video chats or video conferences anonymously, and use any of their several search options if you don't want to let the algorithm do all the work. It's totally free, too, which makes HOLLA a great option for anyone who wants to discover new friends and cultures without committing to a monthly subscription fee.
Skout
This video chat platform functions seamlessly on just about any web browser, as well as iOS and Android devices. With millions of active users, you'll never run out of strangers to chat with. You'll appreciate the straightforward interface, and thanks to their user privacy guidelines, you'll never have to worry about the safety of your personal information. In fact, you can even choose whether or not your profile is visible to other users.
Chatrandom
As one of the most popular video chat sites online, Chatrandom certainly lives up to its reputation. They have all kinds of features to enjoy, including detailed filters, tons of chat rooms, and even some dating-related features like a girls-only chat option. You can use video, text, or voice chat, so that gives you the flexibility to switch things up whenever you want. To top it all off, the intuitive interface is well-designed and easy to use.
Tiny Chat
It may be a newcomer on the video chat scene, but Tiny Chat is already making a name for itself. The platform focuses on chat rooms, and it's easy to pick which one might interest you – simply browse the thumbnails on the home page. Some of them are just chill hang-out spots, while others are centered around intense (but respectful) discussions. You can use it for free and without registration, so there's no commitment involved.
Which one is your favorite so far?
Maybe it's time to try out a few new chat sites for yourself. Many of them don't even require you to make an account, so all you have to do is find the home page and start chatting!