When investing, no one anticipates factors such as litigation, accidents, divorce, or death down the road. But they still happen and these are life situations that you have no control of. As an investor in real estate, asset protection needs to be at the top of priorities. You don't want to wake up one morning and find litigators casting lots on your piece of property. It may even be your long-trusted creditors or your life long spouse! Safeguarding your real estate assets from unsecured creditors or future legal attacks will ensure that your life-long efforts don't go to waste.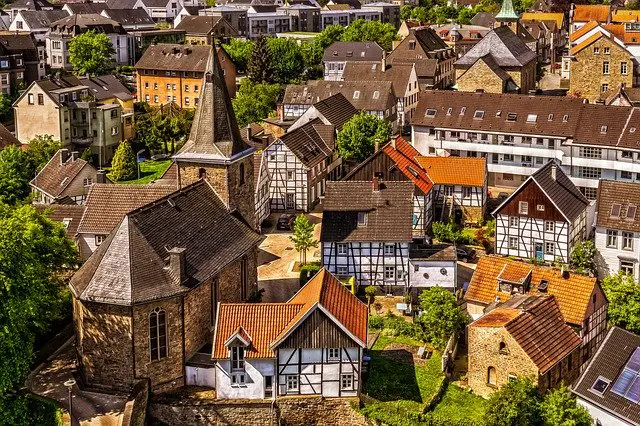 When facing litigation, potential litigants will most likely file a lawsuit expecting that the insurance company will pay a large settlement. But on such matters, insurance companies will only pay up to the limit of the policy. Your assets will, therefore, be at risk if the amount owed surpasses the policy limit. On the other hand, a protected property can discourage any litigant from filing a lawsuit. To help you out, here's a guide on how to protect your real estate assets.
1 Invest In a Homeowners Insurance Policy
The first thing you'll want to do is find an insurance company that specializes in real estate asset protection. Now, according to insurance experts at MyChoice.ca, having a home owner's insurance will help to protect your home from damages caused by floods, fire, or theft. However, you need to be strategic when it comes to protecting your real estate assets from litigators or from potential lawsuits. The best line of defense would be to increase your liability insurance. To do this, you may need to instruct your insurance broker to increase the liability limit in a way that covers the amount equal to your current net worth. 
2. Separate Company Assets from Personal 
To deter your creditors from potentially getting a hold of your assets, you'll need to have a separate LLC (limited liability company) mortgaging the equity in your real estate assets. In doing this, you'll have stripped the equity from your personal assets. This will not in any way prevent you from refinancing or selling your property. This will help you to pay off the loan or mortgage and at the same time help you to generate cash in the offshore trust. However, the idea is to protect your real estate assets from litigation. 
3. Privacy of Ownership
Image Source: https://pixabay.com/photos/private-sign-warning-privacy-864304/ 
If you have several properties, then it's important that you set up land trusts for each property. Having a land trust means that your property will be titled to a trust and not you. Nonetheless, you'll still have rights over the trust property and you can do as you wish with it. This guarantees your privacy and no one will ever know that the property is yours even with searching in the public records. But it's important that before doing this, you draft a land trust in the country recorder's office for legality issues and to make it official. 
4. Protecting Your Real Estate Assets with Debt
The concept here is to minimize your equity. This way, there's little for anyone to take. This is a great strategy, especially when you don't have a lot of earned income. To do this, you'll need to put the maximum debt a financial institution can grant you against your real estate assets. The money borrowed can then be used to invest in more real estate properties. As you can see, it's a win-win situation. 
Reasons to Protect Your Real Estate Assets 
Many investors in real estate will want to preserve their real estate assets for their children, spouses, or grandchildren. Others will want their assets protected from increasing medical bills. Whatever the case, you'll still want to ensure you have your assets protected because of the various uncertainties in life. Below are more reasons why you need to protect your real estate assets. 
When facing or expecting a lawsuit

If you're in debt or a guarantor to a debtor

When facing serious government liabilities. 

When going through a divorce

Business liabilities
Finally, investing in real estate can seem like a sound investment decision. However, it carries with it a lot of risks such as litigation. It's therefore important to consider all the risk factors involved with homeownership and real estate investments. This way, you'll be in a better position to strategize on how to protect your assets.