Luxury watches are as much a fashion statement as they are a practical tool. As the popularity and demand for luxury watches continue to grow, there are more options than ever before. A luxury watch is an investment, of course, so it's important that you know what to look for. Of course, you want it to look good and appeal to your personal sense of fashion, but there is more to choosing a luxury watch than that. Here is what to look for as you look for the best watch for your needs: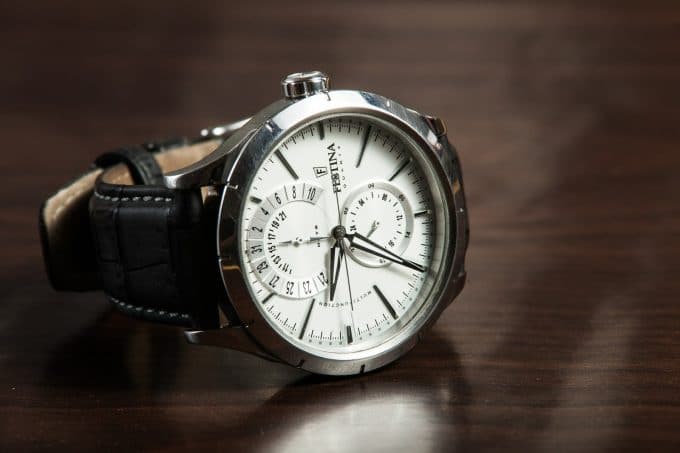 Size on Your Wrist
Some watches are big and bulky, they stand out no matter what you are wearing. (Standing out is kind of the point–which may explain the popularity of used Rolex watches and other instantly recognizable brands.) Others are dainty and subtle. They enhance the look of your clothing without overpowering it. It will still be a statement piece, but it won't speak quite as loudly. Looking at the size of the watch as compared to your wrist can help you choose the kind of statement you want to make.
Favorite Brands
There are many different brands and styles of luxury watches, some are known for being great for men, and are often given as corporate gifts when they reach a certain level of management. One of the best brands for women, however, is a Cartier womens watch. There are many different options that you can wear for big events or just for everyday use if you'd prefer. Make sure the brand you like has options that will work well for your fashion needs.
Fashion Versatility
A luxury watch is the perfect accessory to complement any outfit. You can wear a watch with a suit, or even just a clean t-shirt and jeans. Style it however you'd like. It's important to determine how versatile you want your watch to be. If it's too elegant to wear on normal days, you might consider getting two. That way you have more options.
Water Resistance
You don't want your watch to break if you accidentally go swimming in it and likewise you don't want it to break if you splatter water on it from washing your hands. If you're planning to go swimming, look for a watch that is water resistant for the number of meters you might end up underwater, like if you go snorkeling or scuba diving.
Movement of the Watch
In the world of watches, movement refers to how the watch keeps time. It's also called the caliber. Automatic and quartz are the two different ways that watches keep time. If you watch the second hand of a watch you can get an idea if it's automatic, like from a spring mechanism, or quartz which relies on a battery. Watches with automatic movements do not need to be wound up.
Key Features
Some watches offer not only time telling, but they can also track the day and month of the year. These functions can be desirable for some people. Anything that goes beyond telling time makes a watch more complex. You can even find watches that track the phases of the moon.
Bracelet Material
Do you want a watch with a metal bracelet or something leather? These are two of the most common materials that are used for the bracelet part of the watch. Other materials might include rubber, and plated metals as well. Make sure your luxury watch has the type of materials that you love and will last a long time.
Type of Glass on the Top of the Watch
A watch with a sapphire crystal top is typically more expensive than a watch with mineral glass or synthetic sapphire. The reason for this is because of how strong this material is. It can withstand extreme temperatures and weather conditions. Not that you plan to be outdoors in a hurricane wearing a luxury watch, but just knowing that you could if you wanted is a big deal.
Quality of Connecting Pieces
The quality of the connecting pieces is an important factor to consider when buying a luxury watch. Connecting pieces are those parts that connect one part of the watch to another, such as screws or nuts and bolts. If these pieces are not high quality, they can easily fall off over time and create problems with your watch's mechanics.