Building a new workspace? Most of your construction needs from floor plans to structural works would most likely be handled by your building contractor. However, the interior is still going to be your headache. Speaking of workplaces, interior is not merely about machines, layouts, wall paints and furnishings. One of the trickiest areas to work with is none other than the lighting.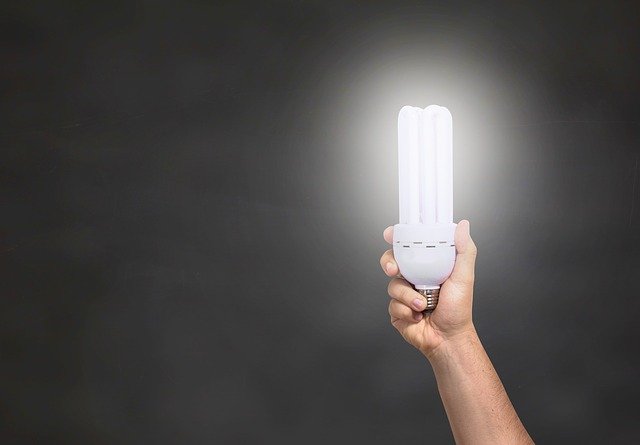 As basic as it sounds, your lighting fixtures need to take into account various factors before settling on the right solution. The way you choose to illuminate your workspace not only impacts on your monthly energy costs, but also have an impact on the utility, functionality and comfort levels of your employees in that workspace.
All though there have been various industrial lighting options readily available in the market, high bay LED lights have been a hot pick for a while. LED lights are perhaps a game changer given its versatility and diversity. Not only LED lights have proved to be highly energy efficient and eco-friendly as compared to other counterparts, they are also available in various shapes, types and sizes to cater to your specific lighting needs.
Since there are over a dozen different types and combinations of LED lighting fixtures available in the market, it mostly becomes difficult for the customers to make the right choice since they can get easily confused. Here are some basic tips that will help you buy the right set of lighting if you are in the process of designing your workspace.
Know Your Needs
The first thing that you need to identify is that what purpose do you intend to serve with your lighting fixtures. Of course, the idea is to light a particular area but exactly what kind of area dies it need to light? Is it an outdoor stadium or an indoor gymnasium? Is it a high ceiling warehouse where workers load, unload and move around the inventory or is it an office space with employees working on their workstations? The utility and the requirement of brightness would be different for different purposes and therefore you need to have an understanding about the comfortable level of illumination.
Know Your Layout
LED lighting fixtures can be installed in a gazillion different ways. Whether you want it to be linear or disc formation, how much spacing do you need between each installation, everything depends on your floor plan. Every kind of floor plan and interior will require a different layout of fixtures. Ideally a 3D photometric can help you design mock layouts to determine your exact illumination needs. Many reliable vendors such as lepro.com offer you such mock designs.
Understand Your Budget Constraints
It goes without a doubt that when dealing with industrial construction and design, everything boils down to budget constraints. Therefore, one of the key parameters that you need to factor in is that how much budget you are willing to allocate to your lighting expense. This includes both, your first time investment and your monthly lighting expense. The number of bulbs use, the watts and lumens of your bulbs and the design aesthetic will determine your initial and monthly lighting costs. That being said, if you have an upper cap of your lighting budget, you can play around with the combination of layout and lumens to bring down the mantainence costs and electricity bills.
The Aesthetics
If you are working in a hard core industrial setup such as a factory or a warehouse, you might want to ignore the aesthetics. However, if it is some place like an office, a hotel, a salon or a mall, you might not want to ignore the aesthetics at all. Metal cladded grey bulky lights would be a huge eye sore for customers walking into a mall. In that case you can choose to opt for sleek UFO High Bay LED lights instead of those bulky linear ones. Likewise some linear fixtures can arranged in aesthetically appealing fashion to add the extra oomph to your ambiance. You might want to check out https://www.lepro.com/led-tube-light for lighting fixtures that would blend with the aesthetics of your space. These vendors also give you consultation about what will work best within your budget and will fit your objectives.