Sooner or later peoples' cars reach the end of their natural lives. More and more things seem to break down and the costs progressively increase over time. Other people may be wanting to upgrade and buy a newer car, thanks to some extra money in the bank. Yet another category of folks are those who are buying their first car ever, having recently passed their driving test.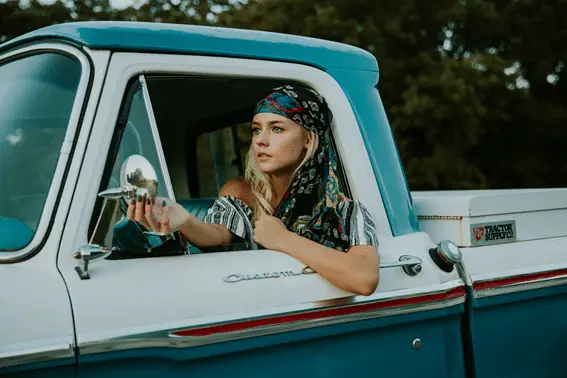 The question is: how do you know which one to buy? The answer is simple: find the one that best suits your needs and budget. But how can you tell which cars are right for you if there are so many on the market and an abundance of different suppliers? There's everything from the cheapest electric cars to luxury sports vehicles. If you're in a quandary right now, this article can help you make an informed decision and get a better idea of which cars you should consider.
Make A List Of All Your Requirements
Think about how much you will use your new car. Will it only be needed for daily school runs and short family trips or will you be commuting to work or traveling long distances every day? Do you plan on doing a lot of outdoor activities like hiking or camping where the car will need four-wheel drive capability and be able to cope with rough terrain? 
Alternatively, you may want something that's fuel-efficient and cheap to run. If money is no object you may be more interested in having a car that's both a fashion statement and a status symbol. These are only some examples, however. Write down the features and price bracket that is most appropriate for your requirements.
The internet can be a productive way to narrow down what you really want. People who visit https://vinsautogroup.com.sg/car/mercedes-benz-glb-200/ are typical of those wanting to learn about specific car exteriors and interiors, and who want to discover the cars' specifications and features. The next step would be to book an appointment with a sales representative and to discuss the terms of the sale.
Determine How Much You Can Afford To Spend
Whether you have a large budget and want a 'designer car' or simply need something more economical, you should use an Excel spreadsheet to determine your total savings and monthly budget. Then write down the car features you need as well as a few options that are just above and below your price range. Talk with your partner or spouse about the purchase price and running costs, so it is a joint decision. Discuss how much they would be willing to contribute if applicable.
It may be that a secondhand car would be more affordable. If you buy it from a registered dealer it may be fully serviced and contain a warranty for several years. You could also check out used car classifieds or trade-in programs to find something more suitably priced. Some people consider selling some of their more expensive possessions in order to raise some extra cash, or downsize from having two cars to one.
Test Drive The Car Before Buying
The value of test driving a potential new car is often overlooked. When you have one, it gives you a chance to assess its maneuverability and manageability. Try it out on highways, city streets, turning corners (right-hand turns) and turning left off an exit ramp onto city streets. You should be looking for smooth acceleration with no jerkiness when you turn corners or take curves. Be concerned if there is excess noise from the engine or tires, and make sure the doors are not too heavy for you to open and close. Don't feel you are obligated to buy after the test drive. In fact, it's best to take several before choosing your car. 
This is also a good time for you to assess the car inside and out. If necessary bring someone more experienced with you. Check the mileage and make sure that rust hasn't been covered over by paint. If you spot signs of welding on the bodywork, this should ring alarm bells.  
Consider The Size Of The Vehicle
This is important because if you're not going to be driving the car every day, it might make sense to have a smaller vehicle. Smaller cars mean more fuel efficiency but they can make it hard to fit things in the trunk space. Rear seating can also be limited, which can be a problem if you are trying to fit three people in the back. It's also worth thinking about whether you plan on having more children. Larger families would benefit from having a four-door car rather than two.
Cargo capacity can be important, e.g. if you plan to carry large equipment around in connection with work or hobbies. If you struggle to park cars, a smaller version may be beneficial. Don't forget your garage size also!
Think Of The Running Costs
It's not just about the car purchase price; the running costs are also an important factor. Think about insurance, fuel, maintenance and repair bills as well as your anticipated annual mileage. You need to be certain you will be able to pay for its upkeep. 
If you buy a luxury car, consider where the nearest dealers will be and how much the parts will cost you. The likelihood is the whole process could be harder and more expensive than if you chose something like a basic Ford. Having said that, it may be a small price to pay in order to own your dream car. 
General Wisdom
It's worth reading online reviews before you buy. The car may have specific issues or be expensive on fuel consumption. Compare different car features so you find the most suitable buy. You may be after power windows or steering, or heated seating.
Once you've assessed your finances and shopped around, you'll be ready to make your purchase. Be sure to check the warranty and be prepared to fully maintain your new car. Then you'll hopefully have many happy years of motoring with it.