It is no secret that American football is one of the most popular sports in the United States. But what about worldwide?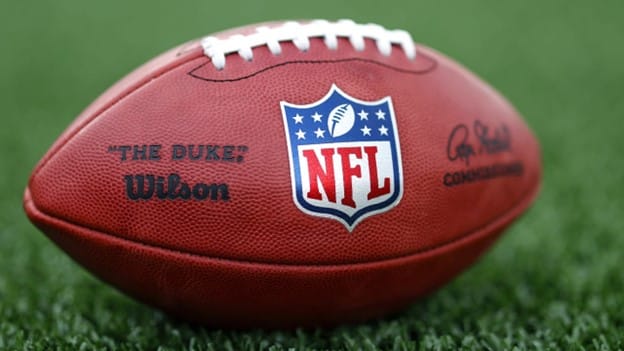 In recent years, the National Football League (NFL) has seen a surge in popularity on a global scale, with fans tuning in from all corners of the globe to watch the biggest and best players in the world duke it out on the gridiron.
Indeed, we have seen the sport expand and grow overseas, with games being regularly played in locations such as London, England, and Mexico. The 2022 NFL season is the first to see a match be played in Munich, Germany.
As a result, fans are starting to cheer for teams from various states, with the Cincinnati Bengals from Ohio increasing its exposure to fans worldwide following their appearance in the Super Bowl last season against the Los Angeles Rams.
The NFL Is Getting Better
So, why exactly has the NFL become so popular all of a sudden? Let's take a look at some of the reasons that are available that suggest why the NFL is getting better.
1. Increased Accessibility
One of the major reasons for the NFL's increased popularity globally is increased accessibility. Thanks to the internet and social media, people worldwide can easily keep up with their favorite teams and players without having to step foot inside a stadium. In addition, live streaming services like NFL Game Pass make it possible for fans to watch games as they happen, even if they are not in front of a television.
This has made it even better for fans who are based in locations such as Ohio where they are able to cheer on either the Bengals or the Cleveland Browns whenever they are on the road, or when they simply can't go to a home game due to the demand for tickets that have been experienced in the last few years.
2. Improved Product
Another reason why the NFL has become more popular in recent years is that the product on the field has simply gotten better. With rule changes designed to improve safety and increase scoring, as well as impressive new stadiums and sold-out crowds, there has never been a better time to be an NFL fan.
We have seen this happen as attendance levels have continued to rise across the league, thus highlighting just how improved America's national sport has gotten in recent years. However, if you ask some die-hard fans, numerous improvements could still be made, with some having been witnessed in the XFL and the USFL.
3. A Rising International Appeal
As mentioned already, in addition to becoming more accessible and improved, the NFL has also become more international in recent years. This can be seen in everything from an increase in foreign-born players to regular-season games being played overseas. As the sport continues to grow in popularity worldwide, it will only become more internationalized, which is great news for fans who want to see their favorite sport continue to thrive.
4. More Betting Opportunities
Among the reasons why the NFL has become more popular with each year that passes is that fans can now enhance their viewing experiences in more ways than one, especially since the legalization of sports betting across various regions of America.
Indeed, Ohio sports betting sites have odds of their local teams, which has helped to build appeal across the league, especially as the Bengals and Browns are two sides that many continue to look at due to the players they have available on their rosters.
However, it is also possible to suggest that while wagering on teams and the matches that are played has helped to improve the popularity of the sport across the US and worldwide, fantasy sports have helped to increase the game's exposure, thus also enhancing the passion that fans have for it.
5. Improved Technology and Social Media Engagement
Finally, it is worth considering how improved technology and social media engagement have helped make the NFL more popular. In an age where sports fans can get their fix in a matter of seconds, the NFL has been able to keep up with the times by ensuring that its content is available as soon as possible after the final whistle has been blown.

In addition, social media platforms such as Twitter have become essential for fans in Ohio who want to keep up with the latest news, entertainment, and rumors surrounding their favorite teams and players. As a result, it is easier than ever before for people to connect with others who share the same interest in the NFL, thus helping to build a stronger sense of community around the sport.
Improved technology has enhanced the game, too, with in-game features and real-time stats now available to fans who want to get more out of their viewing experience, while also improving the quality of the game's production.
Will the NFL continue to grow in popularity?
Only time will tell, but if the last few years are anything to go by, then it is safe to say that America's national sport is in a good place right now. With improved safety measures, new stadiums, increased scoring, and more opportunities to bet on the outcome of games, as well as the possibility of exploring new locations in which to play matches in the future, the NFL looks set to continue its rise in popularity in the years to come.
Additionally, with teams from regions such as Ohio and even New York appearing to improve and become more competitive as each season takes place, there is definitely plenty of room in which the NFL can exploit and use as a way of achieving growth in the near future.
Conclusion
There is no denying that American football is one of the most popular sports in existence, and it does not show any signs of slowing down anytime soon. Thanks to increased accessibility, an improved product, and a rising international appeal among many other reasons, fans from all corners of the globe are tuning into NFL games more than ever before. If you are not already watching, now is definitely the time to start as things are only going to get better!