People spend countless hours decorating homes – walls represent the main thing, then you have the furniture. But no matter how careful they are when it comes to such details, they overlook the small ones – basically, doors.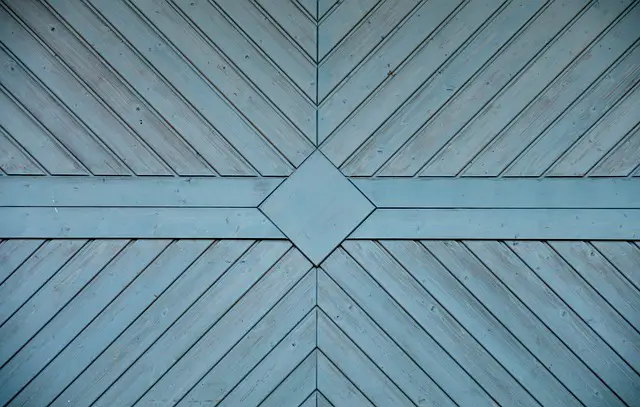 Interior panel doors come in all kinds of designs, and those panels can easily complement your rooms. A fresh coat of paint is not everything, yet it may help. But if this is the first time you buy panel doors, here is everything you need to pay attention to.
The actual material
While the design is often your priority, the truth is the material is even more important if you want quality and durability. Wood is an excellent choice and can feature all sorts of designs. Wood does not conduct heat or cold either. Plus, it is great to keep noise levels under control, so it is a top choice.
MDF is not to be overlooked either – a great choice, yet not as qualitative. It is more cost-effective, and the material features no imperfections. In other words, it is easy to paint if you want to refresh it now and then. Plus, it does not split like wood, so a little maintenance will make it ideal for your home.
How about the core?
Hollow core doors feature nothing on the inside – they are lightweight and cheap. It is a good choice if you are on a budget. They are easy to install, and despite being less qualitative than solid core doors, they are still durable and can last for ages if you look after them.
Solid core doors are more qualitative and expensive, but they will last longer. At the same time, they are good for insulation, not to mention dampening noise. They are less likely to damage if they face a lot of traffic, and more importantly, they have a more luxurious appearance than the hollow alternative.
Think about colors
White is the most common option out there, but you can always make your doors stand out with a different style. At the same time, while most homeowners choose the same style throughout their homes, you can always get different models to reflect different parts of the home.
Colors are meant to match the aesthetics. The good news is panel doors come in all kinds of colors. Besides, even if you cannot find the perfect nuance or style to match the walls or other decorations, you can always repaint your doors or stain them.
Double check the hardware
Hardware and knobs are extremely important and can make or break the design. Which material is best? What colors should you pick? Are you interested in having locks on your doors? If you do, what kind of locks would you like?
There are numerous ways to customize the hardware – pay special attention to the hinges.
Panel layouts
In terms of panels, there are unlimited options. Indeed, there are a few common options, especially the one with two vertical panels. But then, a bit of research will give you all kinds of choices. You can find doors with single panels, as well as doors with up to eight panels.
You can find panels in columns, rows, diagonal designs, or uneven designs for a funky appearance. Some panels are arched, others are square, and everything in between. Besides, the depth of these panels can also vary, not to mention the edges.
Pre-hung doors or slab doors?
Pre-hung doors come with door frames. They are usually three-sided, and the parts are attached. To keep it simple, you get a full package. Installing such a door is fairly simple, but getting the door frame in can be a bit challenging – at least you do not have to worry about matching sizes.
On the other hand, slab doors do not always feature frames – not really needed, especially if you already have the frames and you are just replacing doors. The installation becomes your responsibility, as well as the hanging.
Check the hardware specifications
For maximum convenience, you should get a door with pre-drilled hardware specifications. Indeed, you may feel a bit limited when it comes to the hardware that fits, but drilling doors could be a trick unless you are an experienced DIY enthusiast.
It is all about convenience – if the door is already drilled, there is one less thing you need to do.
Decide on the style
Panel doors are usually classic, but there are plenty of different styles out there. Types of doors vary widely, and while some designs are more suitable for certain styles, the truth is panel doors can be just as diversified. Here are a few common choices:
Hinged doors – the most common option out there. It is standard, meaning the doors go on lateral hinges.
Pocket doors – instead of opening one way or the other, these doors have slots within the walls, so they go inside walls. Obviously, they are suitable for certain types of walls only.
Barn doors – beautiful and rustic, they do not require too much space. Despite the rustic appearance, they are more and more common in modern homes.
French doors – this high end option is suitable for modern homes, but it can work wonders in traditional homes as well. You will basically need two doors.
Conclusion
Interior panel doors are extremely diversified and require a lot of attention. Unfortunately, many homeowners are not too bothered about the actual door, but this small detail can change the whole appearance of a room.
While most people keep it classic, panel doors can be extremely diversified and provide many different ideas and styles.