Are you excited about traveling again? If so, you might be thinking about going on a road trip. You may want to drive up the coast of California, or you may be interested in seeing some of the large cities on the East Coast. Regardless, it is important for you to make sure that your vehicle is ready for the ride. It may have been a while since you last took your vehicle to the shop, but this is an important task that you cannot afford to overlook. What are a few examples of maintenance tasks you should perform before you head out on a road trip?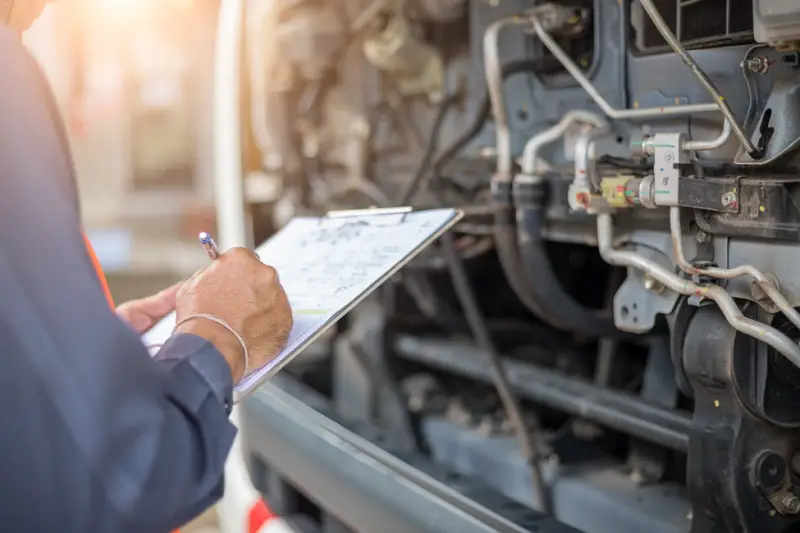 1. Get the Battery Checked
The last thing you want to happen is to end up on the side of the road with a dead battery. It is critical for you to make sure your battery can still hold a charge. In general, you should expect to get between three and five years of use out of your battery. If your battery is getting close to this point, you may want to think about getting it replaced. If you don't get your battery checked before the trip, you could end up having to jump your car. You should make sure you have a set of jumper cables in your car.
2. Oil Change and Tire Rotation
Even though this counts as two maintenance tasks, they are generally performed at the same time. You must get your oil changed and tires rotated at least once per year or every 10,000 miles, whichever one comes first. You need to change the oil because your oil is responsible for lubricating your engine. It can reduce the friction between the internal components of your engine, allowing it to last as long as possible. You should also rotate your tires because you want them to wear evenly. If you do not rotate your tires, two of them could wear out before the others, causing you to replace them prematurely. Make sure you rotate your tires before the trip.
3. Detail Your Truck
While this might not necessarily count as routine maintenance, you should get your truck detailed before the trip. This is important because you don't want to be riding in a truck that has a bunch of strange smells in it. If there are unusual stains in your truck, this gives you an opportunity to get rid of them. Detailing your truck may also give you the new car smell you are looking for. As you are getting your truck detailed, you should go ahead and make sure you can get in and out of the truck easily. Think about who is going to be on the road trip with you. If you need help getting in and out of the truck, you may be interested in the best F-150 running boards you can find.
4. Swap Out the Air Filters
You should also make sure that you swap out the air filters. Your pickup truck has multiple sets of air filters that have to work together to do their job well. The first is a set of engine air filters. They are responsible for keeping dust and debris out of the engine, which could otherwise impact its ability to run efficiently. You also have a set of cabin air filters, which are responsible for making sure everyone has clean air to breathe. Take a look at the air filters to see if they have to be swapped out.
5. Inspect the Brakes
Finally, do not forget to inspect the brakes as well. You need to make sure your brakes will respond well if you have to stop short. For example, your brake pads might be worn out and have to be replaced. Or, your brake rotors might be worn out and have to be replaced. There is also a chance that your brake calipers may have to be replaced, or that your brake fluid level is a bit low. If you take your truck to the shop, you can handle all of these routine maintenance tasks before you get started on your road trip. Make sure your brakes work well before you hit the open road.
Make Sure Your Truck Is Ready for the Trip
Clearly, there are a lot of important maintenance tasks that you need to do, and it is critical for you not to forget about them. If you are wondering how often you need to maintain your vehicle, you should take a look at the manual for more information. Or, you may want to reach out to the car shop to see what they have to say. As long as you stay on top of your routine maintenance, you can minimize the chances of something happening to your truck during the trip.