Luxury Vinyl Tiles (LVT) have taken the flooring industry by storm, offering the Australian homeowner a wide range of benefits, not least being affordability. Obviously, one wants a durable floor and LVT is as durable as solid wood, if not more so. The surface is totally waterproof and comes in a range of quality timber and stone finishes and if you have not yet considered LVT for your flooring needs, here are a few reasons why it makes perfect sense.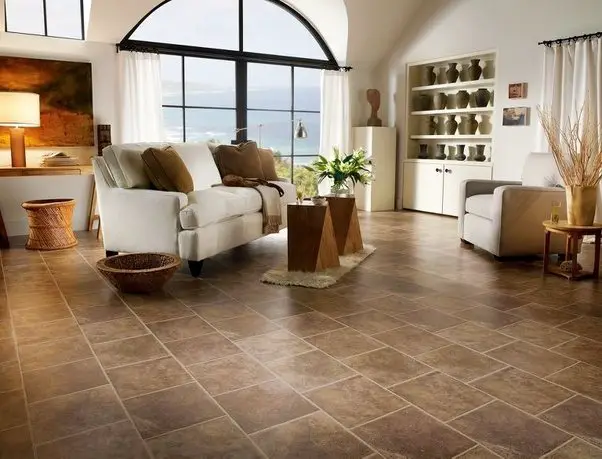 Cost Effective – LVT offers stunning timber and stone designs, and at a fraction of the cost of the real thing. For an affordable price, you can match that real timber floor with LVT in the kitchen, or completely refloor the home with long-lasting vinyl that will stand the test of time. If you would like to have a quote for your flooring, there are online vinyl flooring stores that specialise in LVT.
Extreme Durability – While some composites fade over time, LVT will remain in pristine condition and is scuff, scratch and stain resistant, with a polymer protective coating. LVT will always maintain its new look, unlike stone or timber, which requires some attention every few years in order to keep the surface really clean. Luxury vinyl is fire resistant and environmentally friendly, making for the ideal flooring material.
Easy to Keep Clean – Keeping your vinyl flooring clean is easy with a quick sweep and mop with a mild soap and water solution. The multi-layers of the composite material include a special waterproof membrane, which prevents moisture rising from the substrate, keeping the floor completely dry.
Stunning Finishes – LVT incorporates digital technology, as the timber or stone finish is actually a hi-res image that is printed onto a very thin membrane. On top of this is the protective layer, which ensures your flooring always looks like it's freshly laid. Timber, stone and even slate finishes are available, with each having many different finishes, with varying colours and patterns. Timbers like maple, oak and pine are represented with amazing hi-res images, while marble and travertine finishes also have many different designs.
Soft and Warm Underfoot – Thanks to a special cork backing, your LVT flooring will feel soft and warm underfoot, which is a distinct advantage over stone. Of course, it would depend on the substrate, and the technician would be the one to decide which works best. With extreme temperature extremes, LVT does not bend or warp and is silent when walked upon.
If you would like to explore the world of luxury vinyl, an online search will put you in touch with a local flooring company that specialises in LVT for residential environments. The company would be happy to send an expert to your home where you can discuss your option, of which there are many, and you might be pleasantly surprised when you discover how affordable LVT actually is.