Whether you are celebrating a monthsary, an anniversary, your first kiss, or any kind of relationship milestone, there is no better way to revel on it than being in a romantic getaway. Taking a trip together is a great way to celebrate and to strengthen a bond.
Romantic getaways are not defined by the geography of a location, rather it is the quality that can contribute to your relationship. If you happened to meet while strolling the beach, then maybe a vacation for two in a tropical paradise works. If you love city tours, then a visit to a metro with culture and history will definitely be the best thing to do.
But if have not figure out what type of a couple you are, then here are some good choice of destination for your romantic getaway.
Santorini, Greece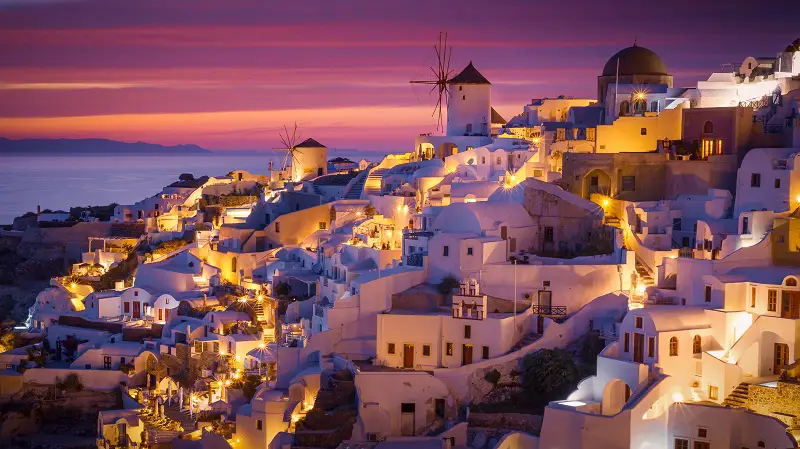 If you want to be uber romantic without spending money for the grandeur of hotel reservation or expensive restaurants, then Santorini, Greece is your place to be. The beauty of Santorini lies on the seascape and cityscape it offers. Imagine having a dinner with a gorgeous backdrop of a sunset right in the horizon of Aegean Sea, who would not fall in love with that, again.
There is no need to spend on transportation as the best way to explore this place is by foot. The beach is totally free and wine tours are very affordable. Now, look for an AirBnB and find your love nest somewhere between those white and blue structures.
Florence, Italy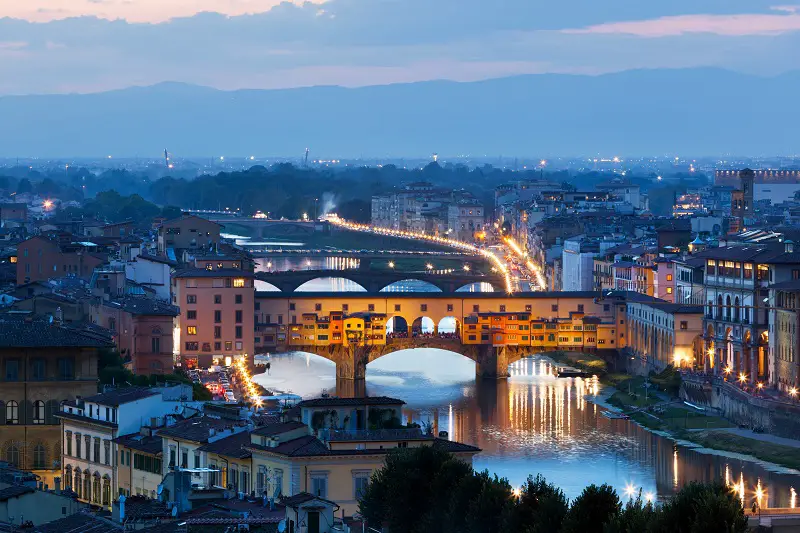 Visited by over 100 million visitors every year, the city of Florence in Italy is a must-visit for lovebirds for a number of reason. First of all, it is the place of birth of Renaissance, a great symbol for how your relationship can move forward and develop for the better. The atmosphere is artistic and romantic, if there is anything in the world that can express and describe emotions without uttering a single word then it would be artwork and Florence is teeming with it.
Make the most of your time together in the middle of colorful paintings, expressive sculptures, and magnificent architecture. Make sure to enjoy outdoor café or sip some wine while taking in the view.
Manali, India
Being in the middle of nature with a beautiful view of snowy peaks, music composed of the sounds of rushing river waters, chirping birds and winds brushing with trees is heaven and you can have it in the high-altitude destination of Manali. A resort town in India is known to be a haven for backpackers and, most importantly, honeymooners. It is no surprise that India Tours are so popular world wide. Apart from the usual romantic activities liking dining on restaurants with awesome scenery, you can also do paragliding, rafting and even mountaineering in Manali.
New York, New York
The city that never sleeps can also be the city of undying love, as we all know that New York has been a venue of numerous love story movies. The Central Park which stretches for over 800 acres in Uptown Manhattan needs to be your first stop if you want to feel like you are in the scene of You've Got Mail, Serendipity or When in Rome.
Apart from dining in some of the best restaurants in the world, there are tons of things you can do that will keep your love for each other strong like watching a Broadway show, walking the Brooklyn Bridge, feel like you are under the stars in Hayden Planetarium and see the power of nature that is synonymous to your love like the Niagara Falls.
Hopefully, you will love these trips and they decide to take the relationship to the next level. If you are planning a proposal or celebrating an anniversary these trips could be the perfect time to proposal or give your loved one the perfect gift.