Personal style is something many people don't give a whole lot of thought to on a regular basis. They simply buy things they like and throw something on at the start of the day.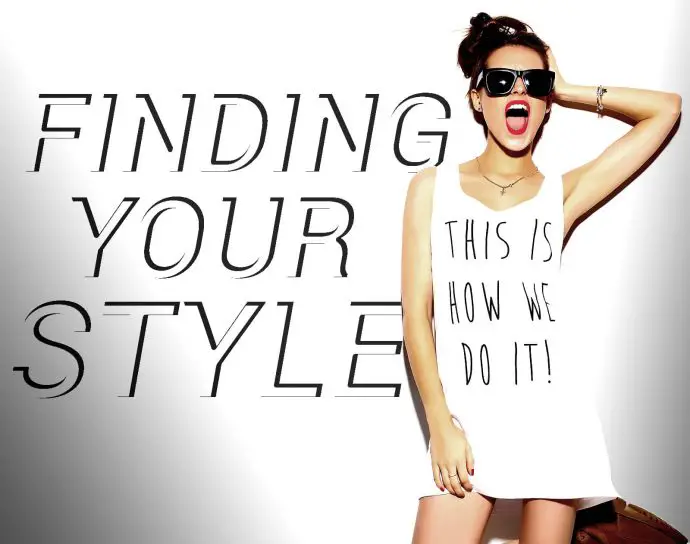 image source: here
Sure, that saves time in the morning, but you could be shorting yourself socially. Our personal style is intertwined with a positive self-image. It also greatly impacts how others perceive you. Unfortunately, our brains are hard-wired to judge a book by it's covered even though we know it's not an accurate assessment.
There are times in life when personal style plays a significant role. Getting married is one of those times. The expert jewelers at Diamonds Forever have helped countless couples create custom wedding rings in San Diego, California. They note each ring is carefully crafted to reflect the bride-to-be's tastes. Makes sense given she'll be wearing the ring every day for the rest of her life.
But you don't have to get married to make style a priority. In fact, the sooner you figure out what you feel most comfortable in the easier it is to truly express yourself. Let's take a look at a few easy ways to identify your personal style preferences.
Start Simple With Colors and Prints
Trying to cultivate a personal style is much less daunting when you take it one step at a time. Start by first zeroing in on a specific color palette. Color has a huge influence on style and the way people respond to it.
Another thing to consider is the type of prints that you're attracted to and wear most often. Your affinity for certain prints says a lot about personal taste. Some people shy away from prints altogether while others prefer to mix and match prints in a single ensemble. Love herringbone and polka dots? Then traditional style may be more your speed. Prefer plaid and splatter prints? Then style with a counter-culture edge may be more fitting.
Rent Clothes and Accessories Before You Buy
Hesitant to invest in a few key pieces? If you're still working on figuring out your personal style you don't have to spend a lot of money trying things out. Today, there are plenty of services that are willing to let you rent clothing and accessories so you can give them a real-world test run.
Rent the Runway is a fabulous resource for putting together an affordable formal ensemble that expresses your style or work attire from top designers. For everyday clothes, there are providers like Unlimited and Gwynnie Bee. Some services are subscription-based, while others offer one-off rentals. Either way, renting rather than buying may be best until you hone in on the looks you like best.
Enlist the Help of a Professional Stylist
It won't be cheap, but a professional stylist is trained to help people craft their personal style. A good stylist is a sounding board that will first listen to what you have to say. They'll spend time getting to know you and learning about your lifestyle. Once they have a good feel for who you are they'll start making suggestions.
The stylist will also take your body shape and coloration into account. Ultimately, the goal of a stylist is to help show you the style ropes and find looks that make you feel 100% confident and comfortable. In doing so, they'll give you the tools to keep cultivating signature looks on your own.
Consider Your Lifestyle
Many times our lifestyle dictates our personal style. A perfect example would be military personnel. Their chosen field of work includes a uniform and grooming regulations that impact personal style even when they aren't on the job.
There are a lot of practical lifestyle matters that come into play. Your physical activity level is a big factor (looking at you, shoes!). Where you spend time is another consideration. A person who works at an elementary school and runs after-school activities is in a far different social setting than a cocktail waitress who works nights.
Figuring out your personal style isn't an overnight process. It will also evolve slightly over time as your lifestyle changes. The four tips above can help you turn your closet into a real reflection of who you are!