Tattoos have long been a way for individuals to express their beliefs, passions, and experiences. Among the many themes and motifs, good luck tattoos hold a special place in the hearts of many men. These tattoos not only serve as stylish body art but also carry a profound symbolic meaning. Whether you're superstitious or simply appreciate the idea of inviting positive energy into your life, good luck tattoos for men offer a diverse range of designs and symbols to choose from. In this guide, we will explore some of the most popular and meaningful good luck tattoos for men.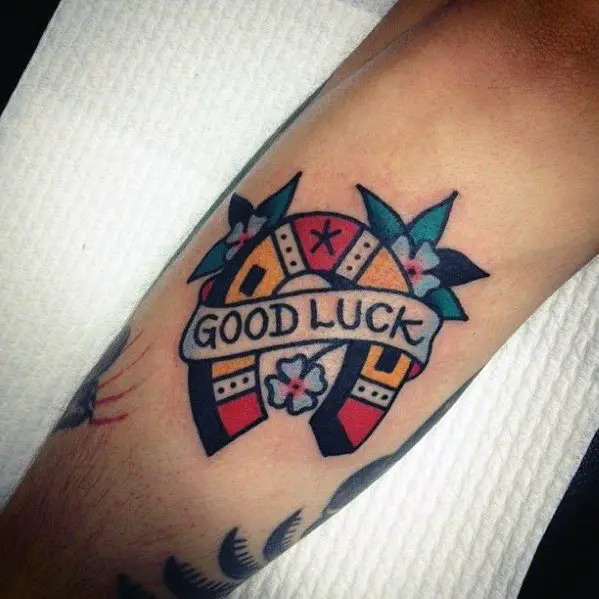 The Bets Good Luck Tattoos for Men
Four-Leaf Clover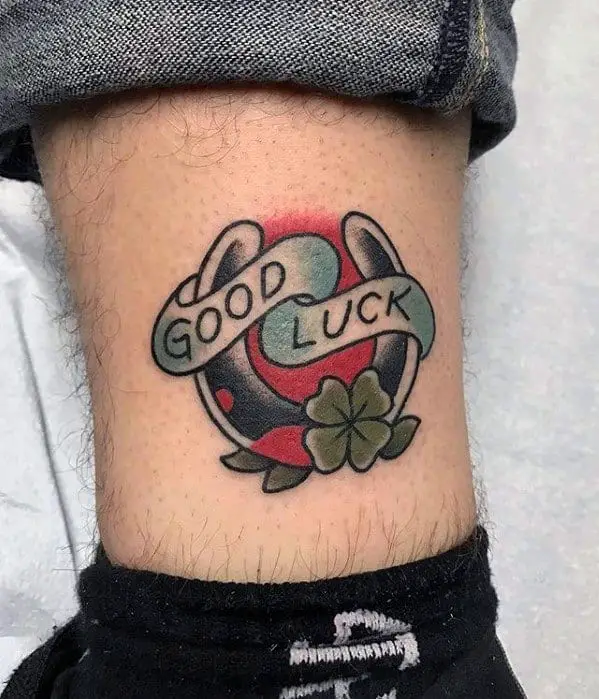 The four-leaf clover is a timeless symbol of good luck and fortune. Its rarity makes it a powerful emblem of luck, and many men choose to ink this design as a constant reminder of the positive aspects of life. This classic tattoo can be personalized with various colors and styles to suit your individual taste.
Horseshoe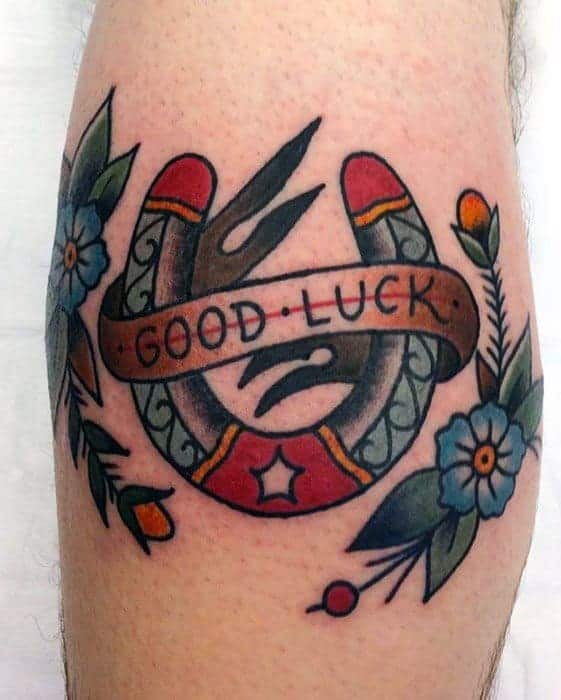 The horseshoe is another enduring symbol of luck and protection. Traditionally, people hang horseshoes above their doors to ward off evil spirits. When incorporated into a tattoo, the horseshoe signifies protection and good fortune. It can be designed in a minimalist or highly detailed manner, making it a versatile choice for any man.
Lucky Number 7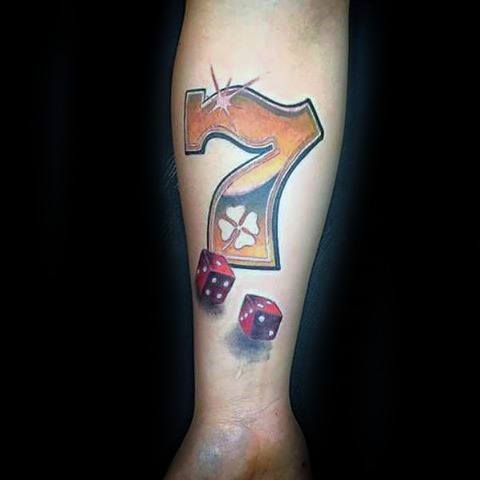 In many cultures, the number 7 is considered lucky and associated with positive outcomes. Some men choose to tattoo the number 7 as a standalone symbol of good luck, while others incorporate it into more intricate designs. Whether it's your birthdate, a special anniversary, or just a number that resonates with you, the lucky number 7 can make for a meaningful tattoo.
Dreamcatcher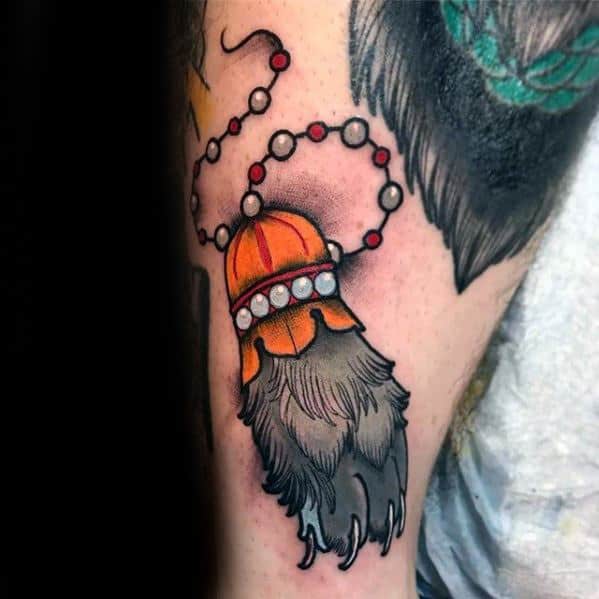 Originating from Native American traditions, the dreamcatcher is believed to protect its owner from negative dreams and energies. It consists of a woven net or web with feathers and beads, and it has become a popular tattoo choice for men seeking to bring good luck and positive energy into their lives. The dreamcatcher can be customized with various colors and additional symbols.
Lucky Dice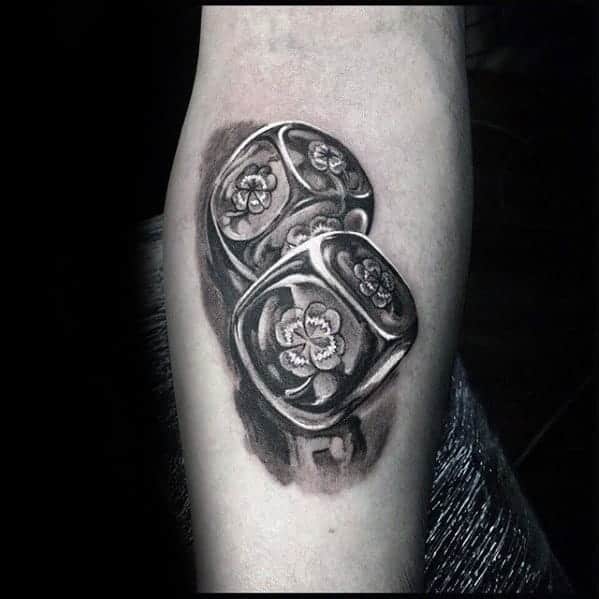 For those who enjoy games of chance, lucky dice tattoos are a fun and visually striking choice. Pairing dice with other symbols like cards or horseshoes can create a unique gambling-inspired design. Whether you're an avid gambler or simply appreciate the thrill of unpredictability, lucky dice tattoos can be a playful way to celebrate luck and risk.
Elephant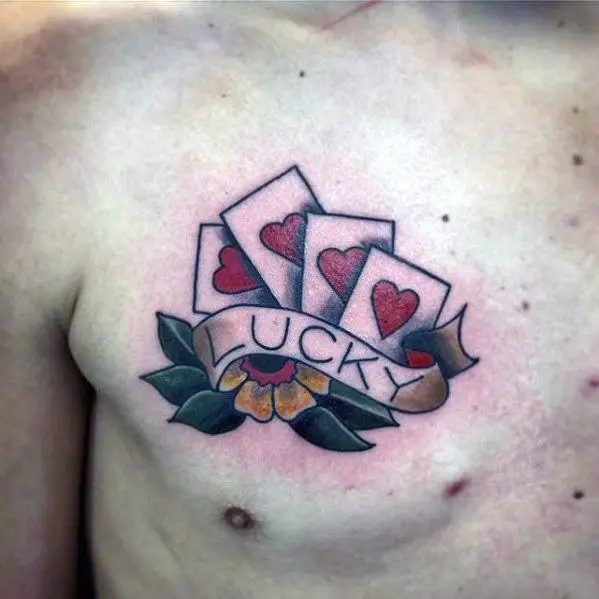 In many cultures, elephants are considered symbols of good luck, wisdom, and strength. The elephant's trunk is particularly significant, as it is believed to bring good fortune and protect against obstacles. Men often choose elephant tattoos to represent these positive qualities and to invoke the spirit of resilience and luck.
Anchors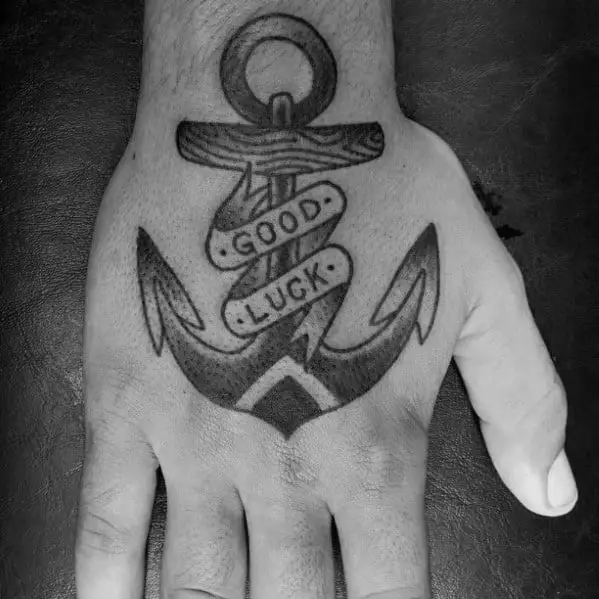 Anchors are more than just symbols of stability; they can also be associated with good luck and safe journeys. Sailors often got anchor tattoos to symbolize their safe return home from voyages. Today, many men choose anchor tattoos as a way to bring good luck, security, and a sense of adventure into their lives.
Good luck tattoos for men are not only a stylish form of self-expression but also a meaningful way to invite positive energy and fortune into their lives. Whether you opt for a traditional symbol like the four-leaf clover or a more personal design, these tattoos serve as constant reminders of the optimism that luck can bring. Choose the symbol that resonates with you, and wear it with pride on your skin as a token of good fortune.