The increasing costs of entertainment can force users to cut the cord and shift to affordable alternatives. However, it is not possible to leave your favorite movies or TV shows, especially the exclusive ones.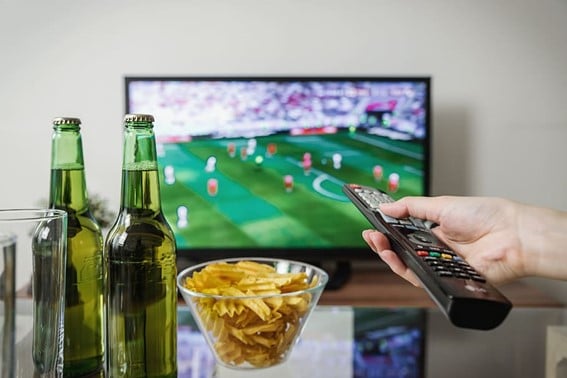 Good entertainment does not always come at affordable pricing. Of course, money can buy first class flight tickets and five-star hotel accommodation, but you don't need to break the bank to have a great entertainment experience. This post shares some effective tips to cut your entertainment cost. 
Find All Your Entertainment Expenses
Budgeting might sound overwhelming, but it's crucial for financial security as you become an adult. If you're not ready to dive into a full-blown budget, no worries! Start small by listing all your entertainment costs. Knowing what you pay for each month makes it easier to manage your expenses. Cut out anything you don't need.
Say Goodbye to Cable or Satellite
Cutting the cord isn't just a trend; it's the new normal. If you're still shelling out for cable or satellite TV, you could be wasting hundreds of dollars every year. First, figure out which channels you actually watch. Then, check out cheaper options like Netflix and Amazon Prime. Don't go overboard with too many streaming services, though; you don't want to end up paying more.
You can use third party apps on Firestick or Fire TV as they offer you to stream free movies and TV shows. Bee TV is one such app that enables you to offer free content on Firestick. If you wonder how to install Bee TV on Firestick, it's as simple as installing an app on your smartphone. Simply, change the settings on your Firestick and enable installation from unknown sources. Then download the app, open it and follow the instructions. 
Share Subscriptions
It's unreasonable today to think that we can fill our day with merely free entertainment options. Sometimes we want to watch the latest movies that are still playing in theatres. But that should not come at too high a price. The best thing is that most subscriptions available today are shareable. 
The most popular streaming apps such as Netflix, Disney + and Spotify come with family packages that minimize your cost per head. If you don't have a family yet, you can always find your friends who are also looking to save on entertainment. 
Also, you can cancel the subscriptions you don't need or don't prefer to use anymore. You can always re-subscribe them in future if you like to watch its programs. 
Use Deals and Coupons
Most people try to avoid spending on subscriptions when it comes to minimizing the entertainment costs. However, you don't need to do this; you can look for deals and coupons and use them to cut the cost. Using deals and coupons can help you to get 80 to 90 percent off on subscriptions. The best benefit of this strategy is that you can use it not only for subscriptions but for all types of spending.  
Find Cheap Alternatives to Movies, Concerts and Events
Watching your favorite band in a city concert may prove to be a big expense, and you are happy to pay for it. However, if you try to buy the tickets for every show in your town, you should check your local library to see if there are some free or cheap events you can attend. Many libraries offer special passes or discounts that you can get to attend the same shows without burning a hole in your pocket. 
Stream Your Music
Instead of buying every song, consider music streaming services. They're like massive online jukeboxes filled with songs you can listen to without downloading. Many offer free options or low-cost ad-free subscriptions. Give Pandora, Apple Music, SoundCloud, Spotify, Slacker, or iHeartRadio a try with a free trial before subscribing.
Some services, like iHeartRadio, are totally free for everyone. And there are loads of podcasts out there that won't cost you a dime. Some podcasters and musicians even share their stuff for free on their websites. You can create your very own playlists with all your favorites.
Access the Benefits
Access what benefits you the most and what you prefer using the most. If you watch movies, but going out for movie shows with your family gets too expensive, a cheaper option would be to watch movies at your home. You can invest in a good quality home theatre to create the same environment in your home that you get in a multiplex. 
However, if you don't like to watch movies, but are paying for expensive streaming subscriptions, you should cut the cord to cut the cost of entertainment. The key is to cut back on options that you don't use at all, or keep only one or two things that you use the most. 
Visit Your Local Library
Library cards are free, don't expire for a long time, and open doors to tons of books, games, movies, CDs, and more. You can even borrow video games for your console! Yes, libraries have some limits on how much you can take at once, but these limits are usually high and not a big deal. Plus, many libraries are getting rid of late fees to make things even easier for you.
Spend Wisely on Fun Stuff
When it comes to money, focus on what really matters. Sure, you've got those fixed bills like rent and utilities, but what about the extra cash you have? Take a closer look at what makes you happy, what truly enhances your life.
Instead of stressing about strict spending limits, ask yourself why you're buying something. Will that book or video game make your day brighter? Will it add some excitement to your life? Also, keep an eye out for perks!
Summing Up
Cutting the entertainment expenses is not as challenging as people think. All you need is to have an analysis of all your expenses and figure out which are important and what you can leave. Cancelling the unused subscriptions, sharing subscriptions, using deals, coupons and cheaper alternatives can help you cut the costs of entertainment. With proper planning and making wise decisions enable you to manage your expenses and save money on entertainment.