According to a study published by the Vision Council, a nonprofit trade association for manufacturers and suppliers of the optical industry, over 197 million American adults need vision correction to overcome nearsightedness, farsightedness, and other vision problems. For many, such vision correction primarily comprises eyeglasses or contact lenses, with only a small percentage opting for something as extreme as, with only a small percentage opting for something as extreme as Lasik to correct their vision. Of those 197 million vision correction users, roughly 166 million wear prescription eyeglasses. The remainder are either investing in contact lenses or undergoing Lasik to improve their vision.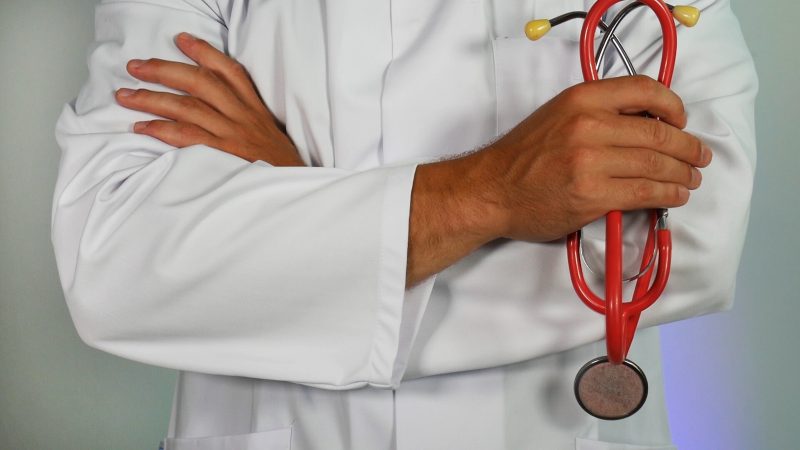 Most people choose eyeglasses or contact lenses to correct their poor vision since most health insurance plans provide coverage for both. The same does not apply to Medicare. The government healthcare system does not work like most health insurance plans, at least not when coverage for eyeglasses and contact lenses is concerned, which means some people have to go without either. And this is unfortunate since Medicare comprises mostly older adults with age-related vision problems and younger adults diagnosed with a health problem that adversely affects their vision.
Vision Problems Among the Elderly and Those Diagnosed With End-stage Renal Disease
While people of all ages struggle with vision problems, older adults have it the worst. Coincidentally, many of those same older adults are either on Medicare or just a stone's toss away from being on it. To put this all into context, we need to look at a study conducted by the University of Michigan Kellogg Eye Center and published in JAMA Ophthalmology. It revealed an estimated 92% of older adults on Medicare need vision correction. And that's in line with a separate study from the French-based international ophthalmic optics company Essilor, which found that only 59% of younger adults aged 25 to 39 need vision correction compared to 93% of adults aged 65 to 75. While statistical data is unavailable, most people with end-stage renal disease, kidney disease that is no longer treatable, also have vision problems that require them to wear eyeglasses or contact lenses. Some of these vision problems include run-of-the-mill visual impairment and diabetic retinopathy.
The Truth About Coverage for Eyeglasses and Contacts Under Medicare
For those unaware, the U.S. government provides a federal health insurance program to most Americans aged 65 or older. That health insurance program is Medicare, and an estimated 18% of the U.S. population receives health coverage via this program.  But adults in their golden years are not the only ones who qualify for Medicare. According to Medicare.gov, most individuals diagnosed with end-stage renal disease (ESRD) are also eligible for Medicare health insurance coverage.
Whether in their golden years or young and living with ESRD, studies show both groups are prone to vision problems. Because of this, most people have questions concerning vision care coverage when signing up for health insurance through Medicare. Of course, such questions and concerns are not altogether surprising in light of the complexities of Medicare health insurance coverage.  Long story short, standard Medicare Part A and Part B cover many things related to eye health, but some are not covered.
Available data shows the federal health insurance program does not cover routine eye exams for eyeglasses or contact lenses. In other words, standard Medicare recipients are on the hook for 100% of the cost associated with those vision care services. But there is an exception; the health insurance program will cover eye exams to diagnose possible vision problems. If a severe eye problem, specifically cataracts, is diagnosed, the program will cover the cost of eyeglasses or contact lenses if cataract surgery is deemed medically necessary. Even then, Medicare only covers basic frames and lenses, which are less than flattering and probably won't last for too long. And they will only cover them once per lifetime following cataract surgery.  Standard Medicare does not cover contact lenses at all.
What Medicare Recipients Should Know About Medicare Part C
Individuals needing routine eye care can enroll in Medicare Part C to have these services covered, you can learn more about that insurance here. Also known as Medicare Advantage, Medicare Part C is a private insurance plan offered by Medicare-approved companies to individuals eligible for standard Medicare. And it helps pay for a wide range of health services, including routine eye exams, eyeglasses, and contact lenses.
In summary, standard Medicare will only cover eyeglasses and contact lenses for individuals who have undergone cataract surgery.  Fortunately, Medicare Part C is available for those needing routine eye exams and eyeglasses or contact lenses.  And this Medicare Advantage plan is offered by numerous trusted, traditional healthcare providers.