Watching athletes at the top of their game might inspire you to pursue your own sporting dream.
For instance, you might set your sights on reaching an Olympic podium or grabbing glory, fame and fortune as a brilliant boxer.
Alternatively, your talents might lie in becoming a backroom guru who helps teams or individual sportspeople prepare and perform perfectly when it matters most.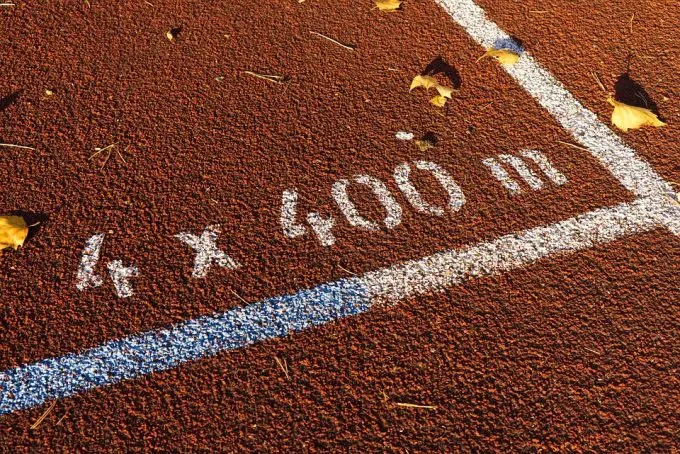 Whatever your reason for getting in the game, here are four ways to fast-track your sports career.
Support your local team
Many a major player or manager got their big break after first being involved in grassroots sport.
So one of the best ways to get a grounding in the discipline of your choice is supporting your local team.
For instance, buying a football season ticket means you're committed to attending every home match, where you'll witness players, managers and coaches coordinating their efforts across the highs and lows of an entire campaign. This is a sports education that's entertaining and enlightening.
Volunteer
Community sport is an exciting career to pursue and can be just as rewarding as helping professionals achieve greatness.
In fact, it might be more important — sport at this level sometimes plays a vital role in preventing vulnerable community members feeling isolated and restoring a sense of self-belief in people who have suffered some sort of trauma.
So volunteering as a community sports coach allows you to contribute to a good cause and gain excellent experience — take a look online for an appropriate organisation near you.
Online degrees
Earning a formal higher education qualification is still a fantastic way of spring boarding your sports career to the next level — but if you're already working full-time, it may seem like a pipe-dream.
However, studying an online football coaching course allows you to earn a degree that's designed by industry insiders and desirable to a range of employers.
The lion's share of these courses are completed flexibly online, but there's often an in-person component where you'll complete practical exercises, bond with classmates and perhaps even hear from influential special guests.
Physiotherapy
Elite sports stars may operate like well-oiled machines — but when they break down, it can have serious consequences for their careers.
So training to be a physiotherapist would help you to become a vital member of coaching staff who implements plans to guard against injury and provides rehabilitation when the strain of competition pushes competitors past breaking point.
In Britain, you'll need an approved BSc in physiotherapy and membership of the Health and Care Professions Council (HCPC) to practice — but spending time with a registered physiotherapist will allow you to decide whether this is the career for you prior to committing further.
These four ways to fast-track your sports career will help you develop winning ways when it comes to finding a fulfilling job.
How did you start your sports career? Share your tips in the comments section.