Few things set apart an outfit like a good accessory. Learn what trendy accessories are all the rage for women in 2019 with this guide.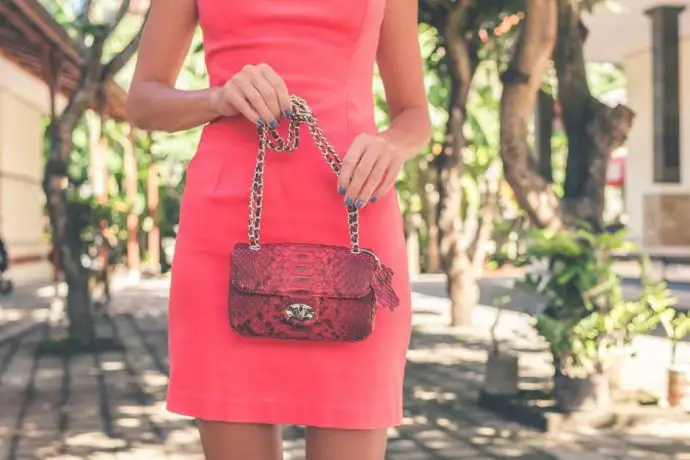 Accessories can complement an outfit and make you stand out from the crowd. An oversized necklace, for example, can turn any dress into a fashion statement.
This year, we can expect to see lots of bucket hats, gloriously exaggerated headbands, oversized sunglasses, and other bold accessories. Charm jewelry, dangling earrings, and knotted bags are back again!
Don't hesitate to wear bright and vivid colors, leopard prints, and geometric patterns. Complete your outfit with trendy accessories like Dior's ballet hairbands or Miu Miu's tote bags.
Ready to give your style a makeover? Start with these cool fashion accessories!
1. Accessorize Your Outfit with a Novelty Bag
Novelty bags are all the rage in 2019! What makes them stand out is their unusual shape. Moschino's slot machine bags, for example, are sure to draw all eyes to you.
Chanel has jumped on the bandwagon too. Its gondola-shaped purses are street-style stars this year. For inspiration, check out these cool accessories for 2019 or visit popular fashion blogs.
2. Go for Purple Shades
The color purple is all over the place. Accessories are no exception. From purple belts and shoes to purple over-the-knee boots, you have plenty of options available.
Mix fashion accessories in bold purple shades with basic T-shirts, classic trench coats, or power suits. This combo will make your outfit pop and help you achieve an upscale look.
3. Bucket Hats Are a Must-Have
Bucket hats are making a comeback in 2019. These popular '90s accessories go well with blazers, wide-leg pants, overall, and bomber jackets. Your imagination is the only limit.
The best part is that there are no rules regarding the colors and patterns. Let your personality shine with a bucket hat in striking colors like neon yellow or go for a classic print on white or cream.
4. Look Chic with a Baker Boy Hat
Not a fan of bucket hats? No problem! You can always add a chic touch to your outfits with a baker boy hat.
Choose one made of leather or wool for a fancy look. Pair it with a coat and pants, skinny jeans, overalls, and everything in between.
5. Highlight Your Waistline
When was the last time you wore an oversized belt? We have news for you: wide belts are trending again.
These trendy accessories make it easy to create different looks. You can wear them over a trench coat like French women do, or high on the waist for a retro look.
Pair an oversized belt with your favorite maxi dress to create a bohemian outfit. Or wear it over a long leather coat for a futuristic look.
You can even cinch your evening gown with a big belt for a dramatic effect.
Perhaps you prefer a more casual style? Wear an oversized belt with a simple white shirt and jeans. It's a great way to take a casual outfit up a notch.
Try These Trendy Accessories for 2019
Let these trendy accessories mirror your style and personality! Go ahead and experiment with basket bags, faux leather earrings, sparkling sequins, and snakeskin boots. The bolder, the better.
Not sure where to start? Browse our other fashion posts for inspiration!
We'll show you what to wear this year and beyond, how to save money on your wedding dress, what to look for in the perfect watch, and more.