In all walks of life, we're eager to save money. Whether it's buying clothes or doing the grocery shopping, the hint of a bargain or a special offer is always enticing. Looking to save money means our hard-earned cash goes further, perhaps to be used on other purchases we'd like to make, while giving us the satisfaction that we're getting extra value from every dollar spent. For gamers, there are lots of ways to spend our disposable income more wisely as these tips reveal.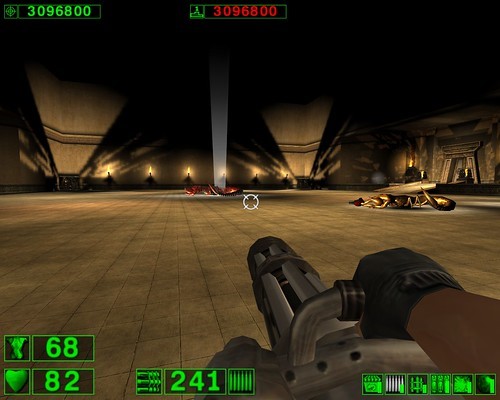 "Bholenath Valsan's Screenshots" (CC BY 2.0) by Bholenath Valsan
Patience
It seems so simple, yet it can be hard to have patience. When that new game comes out and everyone's talking about how good it is, you're eager to play it, to be part of the trend. But wait. Just wait. Games will reduce in price in time. If you're serious about saving money, don't buy the latest release (software or hardware) when it first lands in shops. Be patient. You never know, it might not be long before you start seeing your most wanted item appearing on eBay at second-hand prices.
Appreciate the Old
This is an extension to having patience. Yes, the latest releases get us all excited but older games, those filling the shelves of the second-hand stores, can offer just as much fun and entertainment. There will be games out there you haven't played before. Consider pre-owned bargains for a goldmine of top class games priced at just a couple of dollars.
Special Offers & Discounts
Retailers will always have special offers, be that reoccurring multiple purchase discounts like buy-one-get-one-free or limited time money-off such as 50% sales. Cheap Ass Gamer is a great platform for finding out about the latest offers on Xbox One, PS4, Wii U, 3DS, Vita and PC games while on Bonus Finder's website here casino enthusiasts can get the latest free spins, "no deposit" and "deposit" bonuses for slots, poker, and bingo games.
Turn the Tables: Earn as you Play
Well Kept Wallet lists here 34 ways to earn money playing games. Perhaps its most notable recommendation is Swagbucks, a platform that offers a payment scheme for doing such things as simply searching the internet, watching videos and taking surveys. You earn "Swagbucks" and these can be supplemented by playing memory, action and slots themed games on the website. Your earnings accumulate and you can then exchange them for vouchers to use at popular retailers or restaurants or cash them in for payment into your PayPal account.
Consider a PC
PC gamers will smirk at this tip while devoted console users might scoff at it. But the frugal gamer should consider PC gaming as the route to saving money. That's because of Steam, a platform that is home to independent games which typically cost $10 or less. Steam also offers its own discounts and you can get 30% to 40$ off AAA games during seasonal sales.
"Gaming game play video on tv or monitor." (CC BY 2.0) by nodstrum
Gaming can be an inexpensive hobby if you're wise with the way you spend your money. Don't rush into purchases, look around for special offers and discounts, consider the second-hand market, and even reinvest by selling your unwanted games to free up cash. There are numerous ways to cut costs and, if you avoid getting sucked into marketing gimmicks selling you the latest console or game, and are willing to wait, you'll have plenty more disposable income in your pocket to spend.