Sometimes sprucing up your home involves a little more than the usual spring clean or ad-hoc tweaks and improvements throughout the year.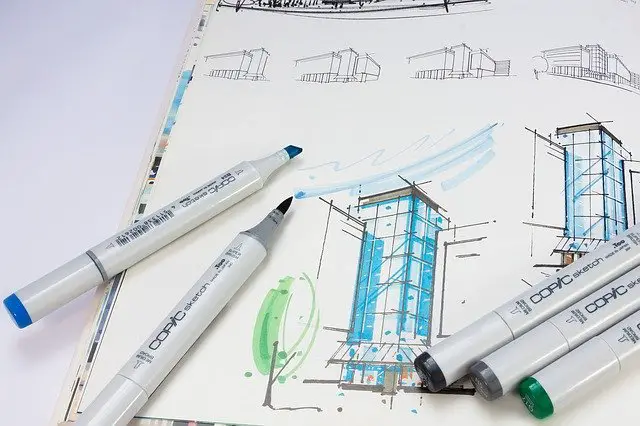 And if your holiday plans are still on pause, perhaps you might divert some of your funds towards making your come as comfy as possible – so that any domestic staycations include those extra touches of style and luxury that help you switch off and relax?
Whatever your motivation, here are five awesome architectural tips for your home.
Doors
As a means of getting in and out of a building, the humble door has stood the test of time. But a stylish door can be so much more, as the world's greatest architects know very well.
Switching up your exterior doors in particular can really change the look and feel of your property. But should you choose an Anglo-Dutch, Neoclassical or Victorian style? The Period Door Company can help you pick.
Windows
Taking some architectural tips on your window style can really make a difference to your home ambience too.
For instance, awning windows can create an airy atmosphere with lots of natural light, bay windows look brilliant in traditional properties and a casement window in your kitchen is perfect for cooling down perfectly-baked pies (it looks pretty good too).
Facades
Your façade is the face of your house, so it's important to make sure that yours is smiling rather than scowling.
There are lots of ways to alter your façade – for instance by installing wood or prefabricated metal panels, but rendering materials from the likes of Direct Building Products can do the trick too and they're reasonably economical.
Roofs
Another area ripe for architectural influence, nothing tops off your home like a ravishing roof.
If you're designing a new house from scratch, classic designs include the gable and mansard, but if you want to change the look of the property you currently own without a major building project, why not simply change the colour of the roof tiles?
Interiors
The best architects apply signature touches to the interior as well as the exterior of their buildings, so there's plenty of food for thought in the annals of architectural history which can inspire your home décor.
Rich, sleek and salubrious Art Deco interiors are amongst our favourites – if you want to find out more, check out this Art Deco design guide from The Art of Bespoke.
These five awesome architectural tips for your home should provide plenty of opportunities for you to elevate your domestic aesthetics to the next level.
If they don't all suit, that's no problem – simply implement the hacks that are the best fit.
Everybody deserves a home that's safe, secure, stylish and sumptuous – put these plans into action and cast your domain into a dynamic new light!
Have we missed your favourite architecture tip? Let us know in the comments section